iREPS Is Insomniacs New Real Estate Productivity Suite Offering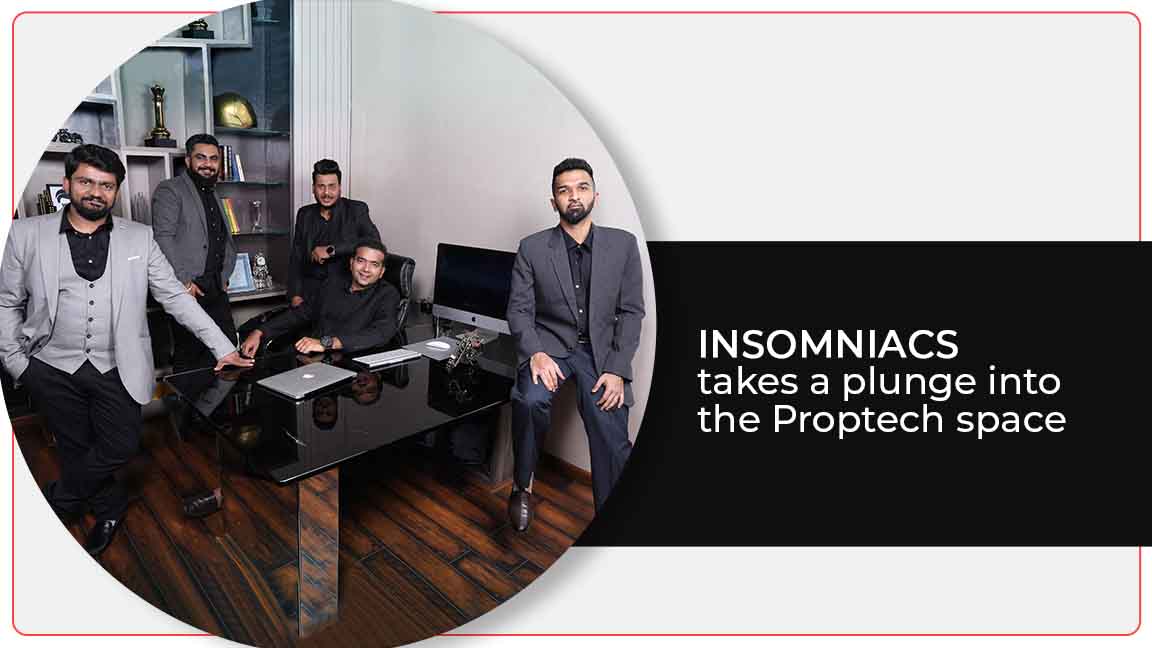 Insomniacs widen its real estate offering with a series of tech innovations and integrations. RealtyNXT attempts to find out what the Founders (Aryan Vijay, Govind Rai and Pranav Patadia) have to say about this new venture
1. Can you tell us about your journey so far? What sets you apart amidst a series of agencies out there in the market?
Pranav Patadia: Journey? One liner. 5 X Growth YoY, be it Revenues we clock or Team strength from just 5 members to 125 in 3.5 years.
Govind Rai: He summarised it well.
For differentiation?
Deep Understanding of Real Estate

Deep Tech utility to solve smaller and larger issues on media optimisation front and customer acquisition and experience front.

Analytical and ROI driven approach towards lead generation and closures.

Lesser clientele but bigger case studies (in terms of sales)
Aryan Vijay: Aiding our campaigns with AI and ML tools to enhance the performance and utilising programmatic advertising to reach out to our base.
2. Why Real Estate?
Govind: Why not?
Pranav: Honestly, by the time we ventured into digital space, we saw a lot of blood bath with many agencies appearing and shutting shops in no time. We had to be focused on our offering and thus we chose the segment we knew best and where ROI driven approach meant high-value transactions.
Aryan: What they are not mentioning is most of our life we only dealt with real estate and witnessed many issues. We knew we could find an answer to them. But to do the same, we had to first prove our point. Penetrate and then transform the ongoing value chain with our solutions. Now, that we have some case studies under our hat, it is time to let the world know about our journey and our unique offerings.
3. How is Insomniacs helping transform real estate offerings?
Aryan: Insomniacs' offerings to real estate are primarily for marketing, sales, loyalty, channel partner engagement, customer experience and engagement pre and post-sales end. These are the elements we related to most. We have witnessed multiple issues from developers' end which we wanted to address. In this 3.5 years' journey, we would have spent nothing less than Rs 2 crore in tech space to develop these solutions. Not all of them are SaaS offerings, but they are devised for clients of Insomniacs and to give our offerings an edge over any other agency.
Govind: We have over the period of the past two years introduced Repeople by RealtyX, which caters to unique loyalty offering to customers of our clients helping them engage like never before. Helping our client acquisition brought down costs to 1.3 percent from the existing 5 percent on a certain pie of their overall sales. Channel Partner Accelerator is our channel partner engagement tool, to keep a tab on their success in real-time and vice-versa.  While being engaged with the developers it solves the customer tagging issue like never addressed before. Humin helps our clients keep a tab on the success of their sales team helping developers increase their efficiency and work effectively towards closures. First Hello is our tool with help in media monitoring via simple plug-in at a site visit level. NLTX helps increase the effectiveness of SMS and WhatsApp blast by creating a bigger funnel of leads post every blast, fetching report and data in real-time checking effectiveness of SMS vendor as well as content. ZipBox is yet another offering of ours in similar space. It improvises the drop out ratio from any message blast to increase the possibility of leads to site visit conversion at the same time by making customers aware of project insights without taking the burden of landing up on a website. Our in-house Lead Management System helps the call centre team connect and converse with their clients better while helping realtors monitor their acquisition costs and ROI per media in real-time with the help of cloud telephony integrations.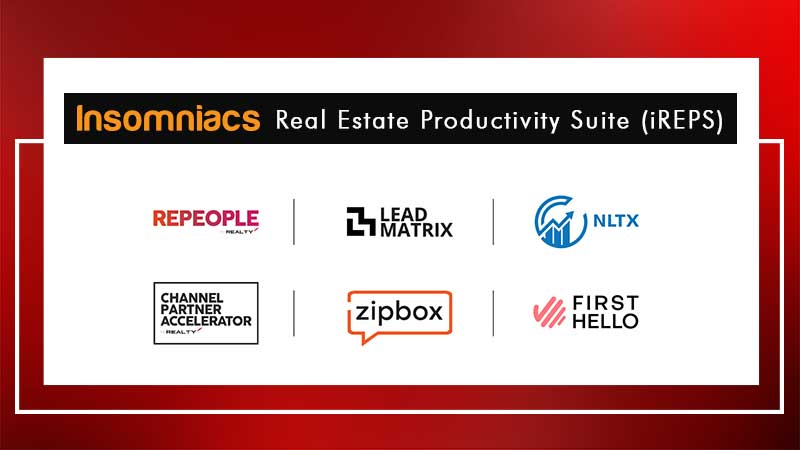 Pranav: While all these products are at play, our dedicated team with deep real estate understanding continuously keeps pushing boundaries to create better content to propagate the offerings to the required target group in the most customised way possible. We bet the engagement achieved by the pages handled by us vis-a-vis to any other will have minimum 50 percent higher figures in terms of reach if organic traction is concerned.
4. Tell us about the clients you guys handle. And can you share numbers from any of your case studies?
Aryan: We love this part. We have so much to talk here but will keep it as short as we can. In terms of clients, we have worked across Mumbai, Jaipur, Ahmedabad, Surat, and Bengaluru on more than 80 projects under the banner of Insomniacs. We have believed in the philosophy of having lesser clients but doing deeper engagements with them. So far, we have worked with clients like Ajmera Group, Raunak Group, Mayfair Housing, Peninsula Land, Adani Realty, and Shivalik Ventures, to name a few.
Govind: In terms of case studies we can give you not one but 3 out of every client we have handled. Just for Raunak Group, we are concluding a campaign called 'India's Biggest Home Buying Movement'. From the last financial year to this financial year, we have been successful in achieving 100 percent growth for Raunak. Our strategy has played a key role in this growth curve. From the 10 percent pie in 2015-16, when we first took over their digital duties, till now, 52 percent of their sales have happened from the digital lead generation programme run by us. Just between the last quarter and this quarter, with the introduction of our new efficiency tool, we have seen 15 percent better conversion from lead to SV and 25 percent efficiency in media monitoring.
Pranav: So far we have sold inventory to the tunes of Rs 1,200 crore only via digital engagement and with the usage of our products and efficiency tools. And the best part is that once a client has sustained with us for 3 months or more, they have never left us.
5. What are your future plans? And one advice for any other agency aiming to crack into the domain and developers yet to arrive on the digital bandwagon.
Pranav: Let me take the first question. The future is the right integration of PropTech offerings. Big or small, it's important to adapt and harness possibilities to increase efficiency at every level. Our aim is to keep our focus intact for the next 5 years. Now that our foundation is laid, we wish to crack into the big guys (Tata, Mahindra, L&T, Lodha, Rustomjee, Hiranandani, and ATS Infrastructure) whom we intentionally avoided meeting so far.
Govind: For the second question, I only have this one-liner. Stay focused, have a USP and your offering has to be a mix of both the right and left brain. The only one may not suffice anymore.
Aryan: For developers yet shying away from the digital bandwagon, give digital spent and management a chance. Choose the right partner and let them do their job. Be patient with them and soon you will realise how much money you have wasted on traditional media.
ALSO READ: Insomniacs Launches A New Proptech Offering: RealtyX