Indian Real Estate Sector Advances To Hit Trillion Dollars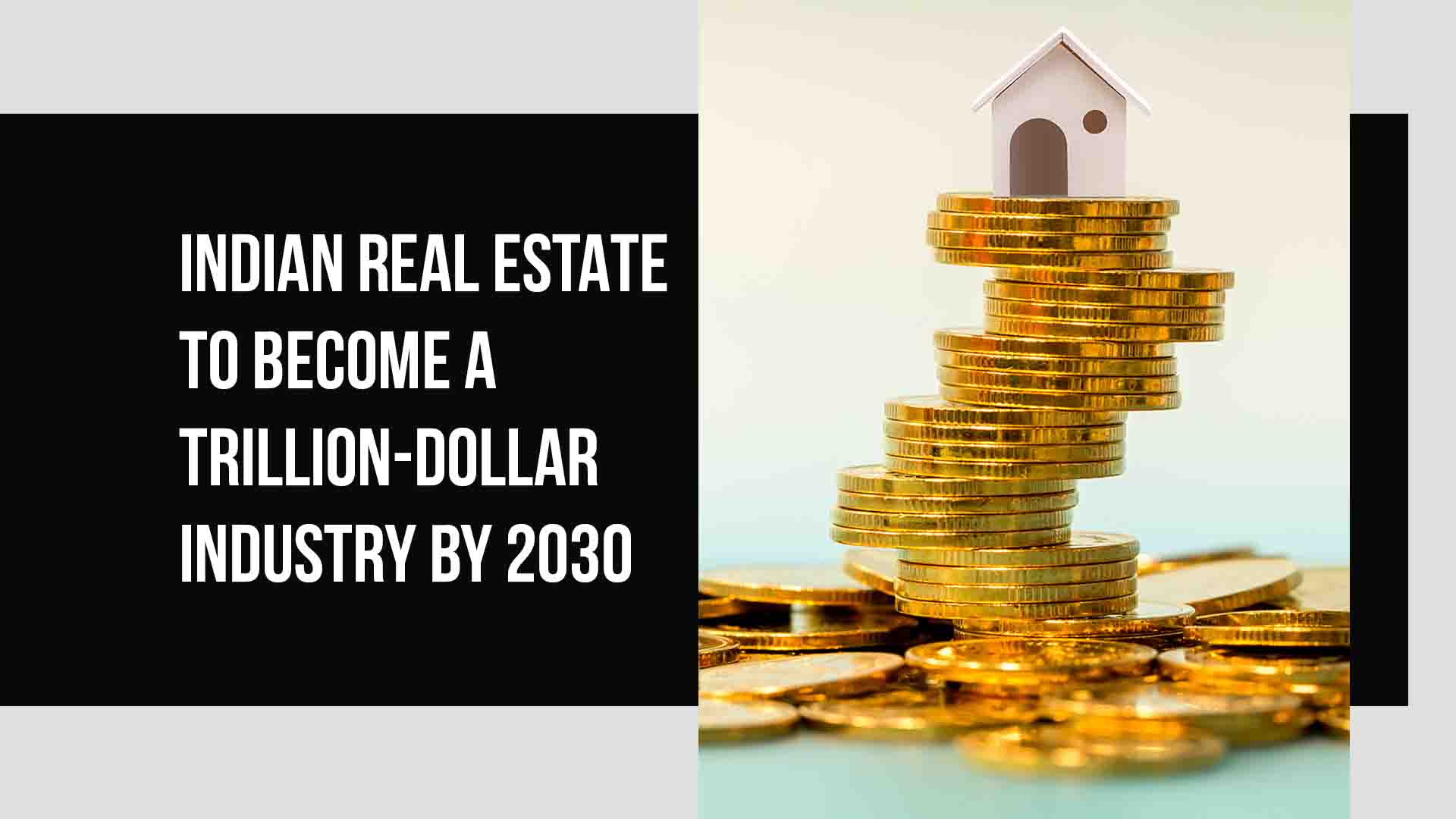 The real estate of India has a promising future as the sector is soon set to become a $1 trillion industry
Indian real estate sector would soon see itself evolve into a $650-billion industry by 2025. The present contribution of the sector to GDP is 7 percent. But it is predicted that the contribution would rise to 13 percent.
The overall demand for houses in India is evidence of the promising future of the realty sector.
'Housing for all by 2022' will certainly bolster the economic development and the GDP growth.
Indian real estate sector can create numerous job opportunities and the sector will emerge as a trillion-dollar economy by 2030 according to a KPMG report released at NAREDCO and APREA's Real Estate and Infrastructure Investors' Summit in Mumbai.
Affordable housing, co-working spaces, warehousing, and logistics are the few prominent asset classes within the sector. Not to forget RERA that has contributed immensely to bring transparency in the sector.
The rise in infrastructural developments has also contributed to the flourishing of the realty sector. The tremendous focus on improving the infrastructure during the last four years has certainly proved to be a boon to the Indian real estate sector.
Talking about investments, private equity investments have improved by 15 percent year-on-year in January-March 2018, reaching $3 billion. With the support of strong economic ground rules, proactive reforms and technology, Indian real estate can thrive and flourish to become the third largest economy globally.
Co-working spaces, rental housing, and warehousing realty are becoming increasingly popular. The sector is also the third largest employer which employs 50 million at present and the figure is expected to reach 66 million by 2022 according to the National Skill Development Council.
Traditionally, Indian real estate was an unorganised sector that lacked transparency. But now the scenario has completely changed. The sector is slowly turning to be a lucrative destination for investors from across the globe.
Some of the reforms like GST, RERA, Insolvency and Bankruptcy Code and Benami Property Transaction Act has succeeded in giving the necessary push to the sector.
International players, recognising the potential of Indian real estate, is eager to invest in the sector.
With the rising income of individuals and ease of doing business, Indian real estate is waiting to develop and emerge as a trillion-dollar economy by 2030.
ALSO READ: Indian Real Estate Industry Lauds GST Slash On Homes