Mumbai On Its Way To Become Affordable As Home Sizes Decrease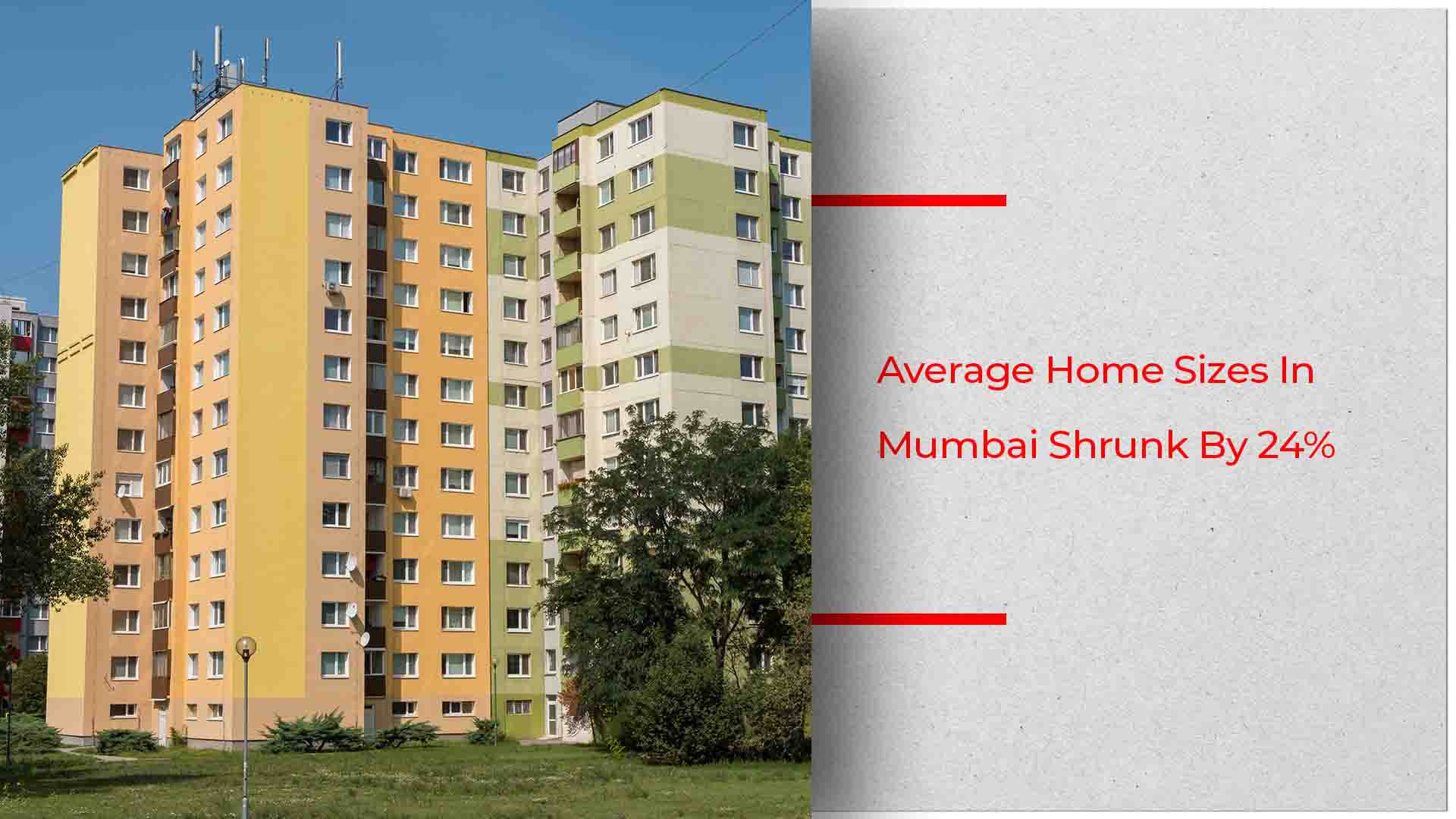 While Mumbai has shown maximum improvement in affordability among top 8 cities, the size of houses in the city have also reduced
Though Mumbai is touted as the most expensive property market of India, recent studies reveal that a house in Mumbai would cost around seven times the annual household income against eleven times in the year 2010. In simple words, the city managed to showcase maximum improvement in affordability among the top eight cities.
Though the affordability has improved, the size of homes has decreased. Property Advisory Knight Frank India's latest Affordability Index showed that the average home sizes in Mumbai have shrunk by 24 percent.
Mumbai is still the costliest but the city is slowly on its way to becoming a viable option. In the National Capital Region and Hyderabad, a house would cost around five times the annual household income as against six times in 2010. The figure came down to four times in 2018 from six times in 2010.
When a house costs just 4.5 times the average annual household income, it is safely counted as one that comes under the 'ideal affordability' category. Except for Mumbai, NCR, and Hyderabad, all other housing markets are affordable.
Though Mumbai remains in the top position in terms of prices of houses, it has shown drastic improvement in affordability since 2010.
Arvind Nandan, Executive Director-research, Knight Frank India said that the prices have corrected significantly while income has grown at a slow base. Prices per square foot have not dropped drastically but the majority (60 percent) of the new supply of housing stock is in the affordable range accompanied by reducing home sizes.
Homebuyers, on the other hand, are keen on having customised homes. This has forced the developers to alter their products to suit the needs of the customers.
Developers are increasingly focusing on the affordable housing segment as the government's 'Housing for All' initiatives give the necessary push to the housing market.
The reduction in home sizes across cities is directly related to the growing affordability. The sizes have shrunk by 24 percent in Pune, by 18 percent in Bengaluru and 17 percent in Kolkata since 2010.
The annual apartment sales surged in 2011, only to have a year-on-year decline until 2017 which led to a rise in the stock of unsold inventory.
Bengaluru, however, managed to sell 43,775 units in 2018. The city sold 28,318 units in 2010.
Shishir Baijal, Chairman and Managing Director, Knight Frank India stated that a decline in average ticket size and focus on affordable housing have improved home affordability across the country to a large extent. The fact that affordability statistics have improved dramatically since 2010 explains why sales have finally improved in 2018.
ALSO READ: Builders Reduce Size Of 2 BHKs In Mumbai To Boost Sales