PM Modi Invites The Private Sector To Help Attain 'Housing for All'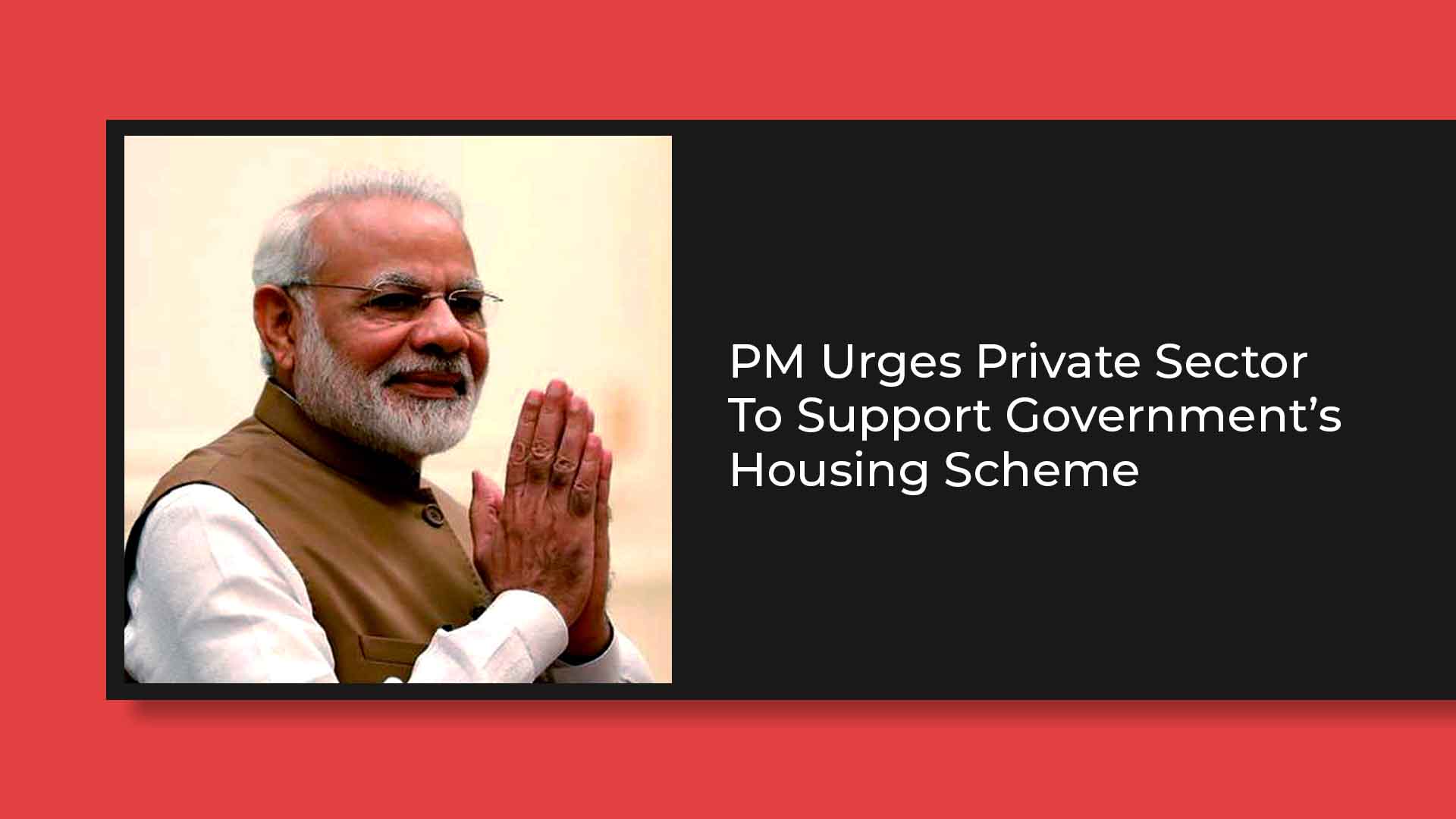 PM Narendra Modi is eager to seek assistance from the private sector to fulfill the goal of 'Housing for All' by 2022
The government of India's 'Housing for All' initiative has gained enough popularity across the country. In an effort to further boost the scheme, the Prime Minister of India, Narendra Modi has asked the private sector to cooperate with the government to achieve this noble mission.
At the Construction Technology India Event 2019, Modi once again promised that every family will get their dream home.
Modi said that 1.3 crore houses were built in the last four-and-a-half years under the scheme. He also pointed out that the previous government had constructed only 25 lakh houses.
Tax benefits and incentives are offered to encourage more people to buy homes. But the government of India feels that the scheme can bear fruitful results if the private sector also actively participates.
Modi said, ''I seek the support of private sector. Let us work together to help the poorest of the poor."
Several schemes like PM Awas Yojana, HRIDAY and AMRUT have contributed immensely for the betterment of the housing sector.
The Prime Minister is quite confident about the transparency that the implementation of RERA has brought in the sector.
Modi also emphasized the importance of housing technology in this era of rapid urbanization. He cited the example of the construction technology used in the tents at the Kumbh Mela in Prayagraj.
He stated that if makeshift arrangements at Kumbh Mela can be made so good, a permanent arrangement can be made extremely better.
The Prime Minister further boasted of a huge number of skilled human resource been created in the rural areas. There is an increased focus on disaster-resilience, energy efficiency and local innovation in the construction sector.
PM Modi also announced that the period from April 2019 to March 2020 will be observed as the Construction Technology Year.
ALSO READ: PM Modi Assures Boost To Real Estate Industry At CREDAI YouthCon