Companies Get Benefits For Building Houses Near Workplace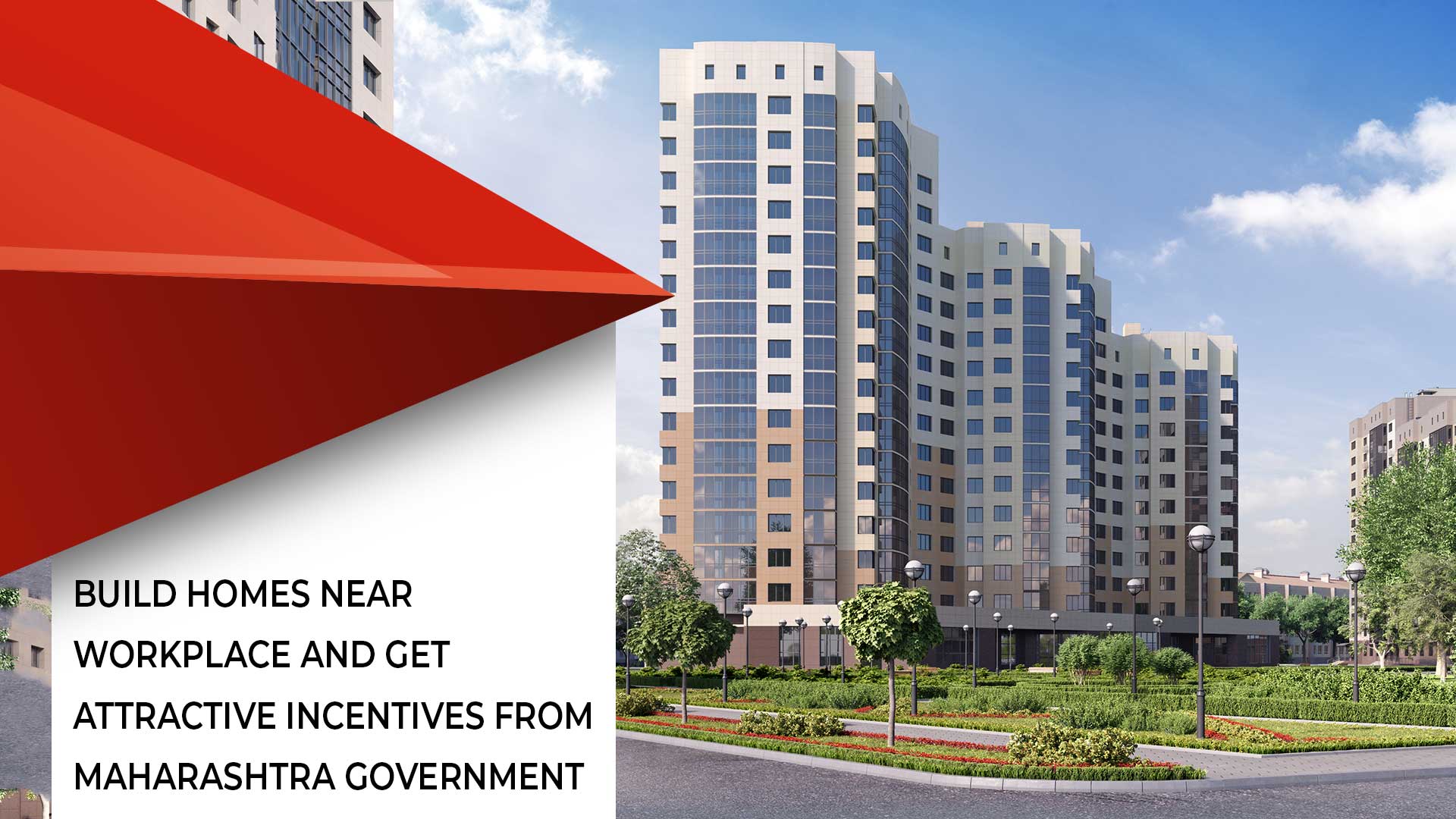 In an attempt to implement the 'walk-to-work' concept, Maharashtra government offers incentives to build houses in proximity to workplace
Long hours of travelling to reach workplace is certainly daunting and can affect the productivity of employees to a large extent. Having a home near the workplace would alleviate the troubles that arise from long hours of travelling. And Maharashtra government is planning to offer incentives to companies that build homes close to employees' workplace. This move by the Maharashtra Government would certainly bring a huge relief to all employees who have been struggling for long.
More floor space index (FSI), lower taxes and cheaper electricity bills are among the benefits that the developers would enjoy if they construct homes near workplaces.
This new industrial policy is unveiled by CM Devendra Fadnavis and Shiv Sena chief Uddhav Thackeray. The industries department of Maharashtra intends to run this policy for five years starting from 1st April 2019. The state believes that this initiative will prove crucial in accelerating the industry towards a $1 trillion economy by 2025.
The 'walk-to-work' concept forms an integral part of this policy. Companies that build houses within a 5-km radius from the workplace are entitled to get an extra floor space index from the Maharashtra government.
Cinema theatres, public auditoriums and multiplexes, hospitals, nursing homes, and educational institutions can also be a part of the residential townships.
Failure to follow the conditions of the policy after getting additional floor space index will attract congestion tax.
The premium for acquiring additional floor space index is decided by a high-power committee headed by the secretary of the Industries department.
The state's industries minister Subhash Desai stated it to be a landmark step towards decongesting towns and cities and curbing the construction of illegal structures around them. He said that such development can be achieved not only in MIDC areas but also in parts of Mumbai, Thane and Navi Mumbai. He further stated that by integrating schemes like PMAY, steps are taken to make these houses affordable.
Many provisions of the policy are directed at Micro, Small and Medium Enterprises (MSMEs) that is responsible for 80 percent of the state's jobs and 40 percent of the export. Supplying power at Rs 1 per unit, offering an interest subsidy of 5 percent a year and exempting units in backward and Maoist-hit areas from stamp and electricity duty for seven to ten years are some of the benefits under this policy.
Mega and ultra-mega projects also have some benefits under this policy.
The policy has also framed a Maharashtra Export Promotion Council to monitor the quality of export products.
Sulakshana Mahajan, a leading town planner, said that instead of announcing such incentives ahead of elections, the government should have integrated planning for cities and towns in collaboration with all agencies. Additional FSI in cities will only increase the density of population and benefit only builders.
"When residential development is not permitted in MIDC areas, how are they going to permit the housing projects?" she said.
Source: Hindustan Times