CLSA's Report Shows India's Realty Industry Under Huge Debt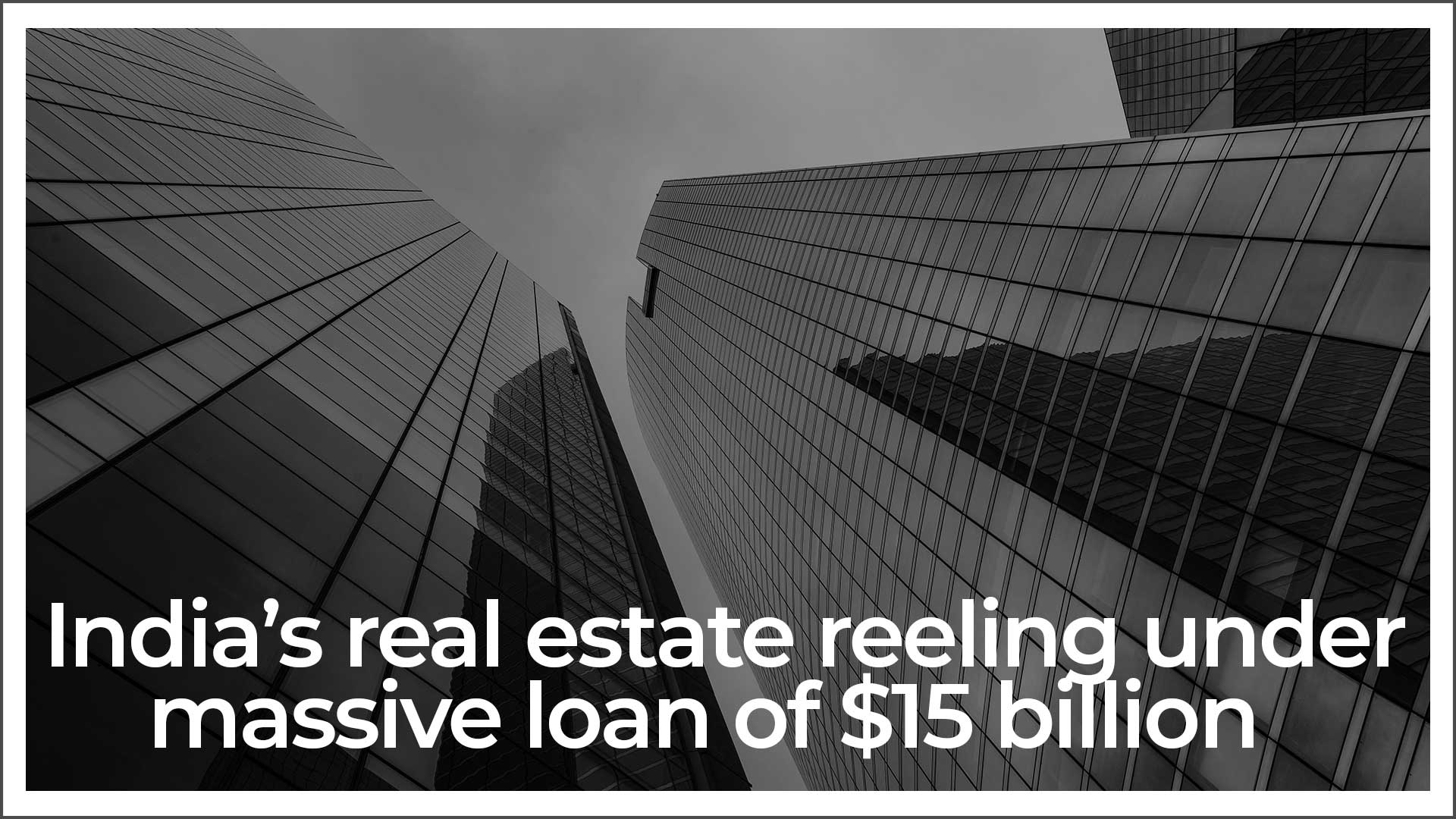 According to a report by CLSA, Indian developers have pending loan payments worth $10-15 billion and the situation is likely to get worse in the near future
According to the latest report by brokerage firm CLSA, India's real estate industry is not at all in a good shape financially. In fact, it is bogged down by loans worth billions of dollars. According to the data collected by CLSA, developers have pending loan payments worth $10-15 billion, or 15-20% of the total advances of about $70 billion. These loans have been given by banks and non-banking financial companies (NBFC) which are already under stress due to high debt and awful sales.
It has been several years now that Indian builders have been struggling as they have had marginal sales and thousands of unsold inventory just lying vacant. To top it all, they began work on new projects without disposing of their older one which led them to take on more and more capital as loans. Several developers especially in the unorganised segment have cracked under the pressure especially after the advent of the RERA act, Benami Act and GST and filed for bankruptcy.
The major chunk of the lenders (40 percent) are banks and housing finance companies (HFCs) while NBFCs consist of 20 of the lenders. It is the NBFCs that are at greater risk in the lending ecosystem simply because they have given out loans on a massive scale in the past few years. Banks and HFCs are not permitted to fund land and promoter equity, but NBFCs are and they did do it. While banks have spiked their exposure to the sector by a 5 percent compounded annual growth rate (CAGR), NBFCs have had a 30-35 percent CAGR. Piramal and Edelweiss are the NBFCs which have had the maximum exposure.
The report of CLSA further stated that according to people within the industry, 15-20 percent of debt may be stressed due to high leverage of developers and weak sales mostly in the under-construction housing segment. Work on projects of smaller developers is either decreasing in speed or halting altogether. "Signs of stress should be visible from the first half of 2019-20 onwards, as liquidity among developers gets tighter," CLSA's report added.
What saved the banks from disaster was that they exercised a lot of caution in giving loans to builders who hadn't cleared their past dues to other lenders. However, Yes Bank and IndusInd Bank might experience a few hiccups as both have industry exposures of 6.4 percent and 5.8 percent respectively. Most banks have merely 3 percent exposure.
Source: TOI
ALSO READ: Trouble Ahead For Real Estate Industry As Financial Situation Worsens