Colliers And Techstars Unite To Launch PropTech Accelerator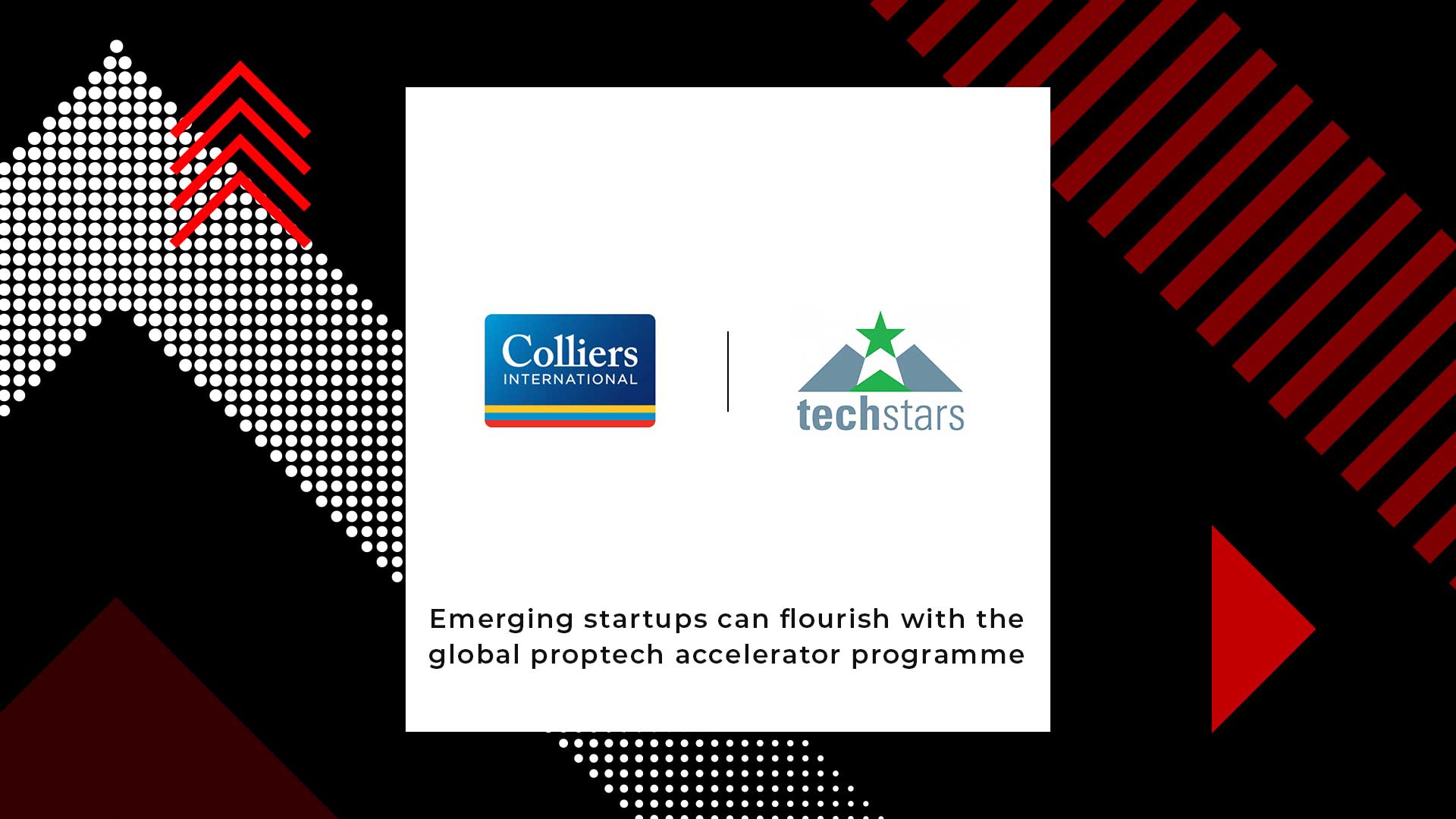 Colliers Proptech Accelerator powered by Techstars offers mentorship to upcoming startups to help them not just survive but excel in the industry by providing smart solutions
Colliers International with TechStars is geared up to launch a 2019 programme for global proptech startups.
Emerging startups would get a fair opportunity to connect with global experts who would share their wisdom on how to develop and deliver technology solutions that will solve problems across the property and commercial real estate industry in this three-month accelerator programme.
TechStars was founded in the year 2006 and helps entrepreneurs to succeed with innovation and top-notch solutions. Colliers have come up with this unique programme to help businesses that will eventually lead the industry to the future.
Ben Liao, Managing Director of Colliers Proptech Accelerator said that Colliers is a deeply committed partner working to drive change in the commercial real estate industry, making this a unique and special programme.
Startups can flourish and prosper if they receive the right guidance. And Colliers Proptech Accelerator powered by Techstars is something that will prove vital in a startup's journey towards excellence.
A mentorship programme for startups would definitely propel the startup industry in the right direction. It can also save dying startups to revive with a fresh perspective.
Dylan Taylor, CEO of Colliers Real Estate Services said that by strategically investing in the right technology solutions and enterprising founders, they can shape the future of their company and the industry as well.
Companies that dealt with commercial datasets, office services and tenant engagement, Big Data, Artificial Intelligence, space-as-a-service, marketplaces, smart cities and Internet of Things joined the programme last year to take advantage by discovering solutions.
The 2019 global Proptech Accelerator programme will invite applications from startups till 12th May. The programme would start its mission of assisting startups from 9th September. Startups participating in the programme would win a chance to demonstrate their technologies.
This programme also opens unlimited opportunities for startups to gain the attention of potential investors.
Some of the startups that participated in this programme last year are:
A Retail Space (New York, US) – a startup that helps businesses find their perfect location through big data.
Basking.io (Berlin, Germany) – an ROI-driven occupancy analytics platform designed for flexible office space providers and real estate managers.
Booqed (Hong Kong, China) – an online platform that allows businesses to find short-term spaces quickly and landlords to monetise their spaces.
Lane (Toronto, Canada) – a tenant platform to increase community, connectivity and engagement in office buildings.
MapYourProperty (Toronto, Canada) – a mapping solution to simplify the planning process in real estate land development.
Raybased (Goteborg, Sweden) – a smart building control platform that uses wireless technology to help commercial building owners enable predictive maintenance of key building systems.
RefineRE (Dallas, US) – a data platform that provides CRE portfolio intelligence to help organisations make smarter, better and faster decisions around property purchasing, selling, expanding or downsizing.
SPCE (London, UK) – an app that allows students to find affordable university rental property near their campuses while helping landlords to simplify the student letting process.
Upsuite (Denver, US) – a platform where organisations and professionals can find suitable coworking space.
Source: Placetech
ALSO READ: SEMrush, Colliers International Release Indian Real Estate Study