Investment Via REITs To Solve Funds Crunch In Residential Sector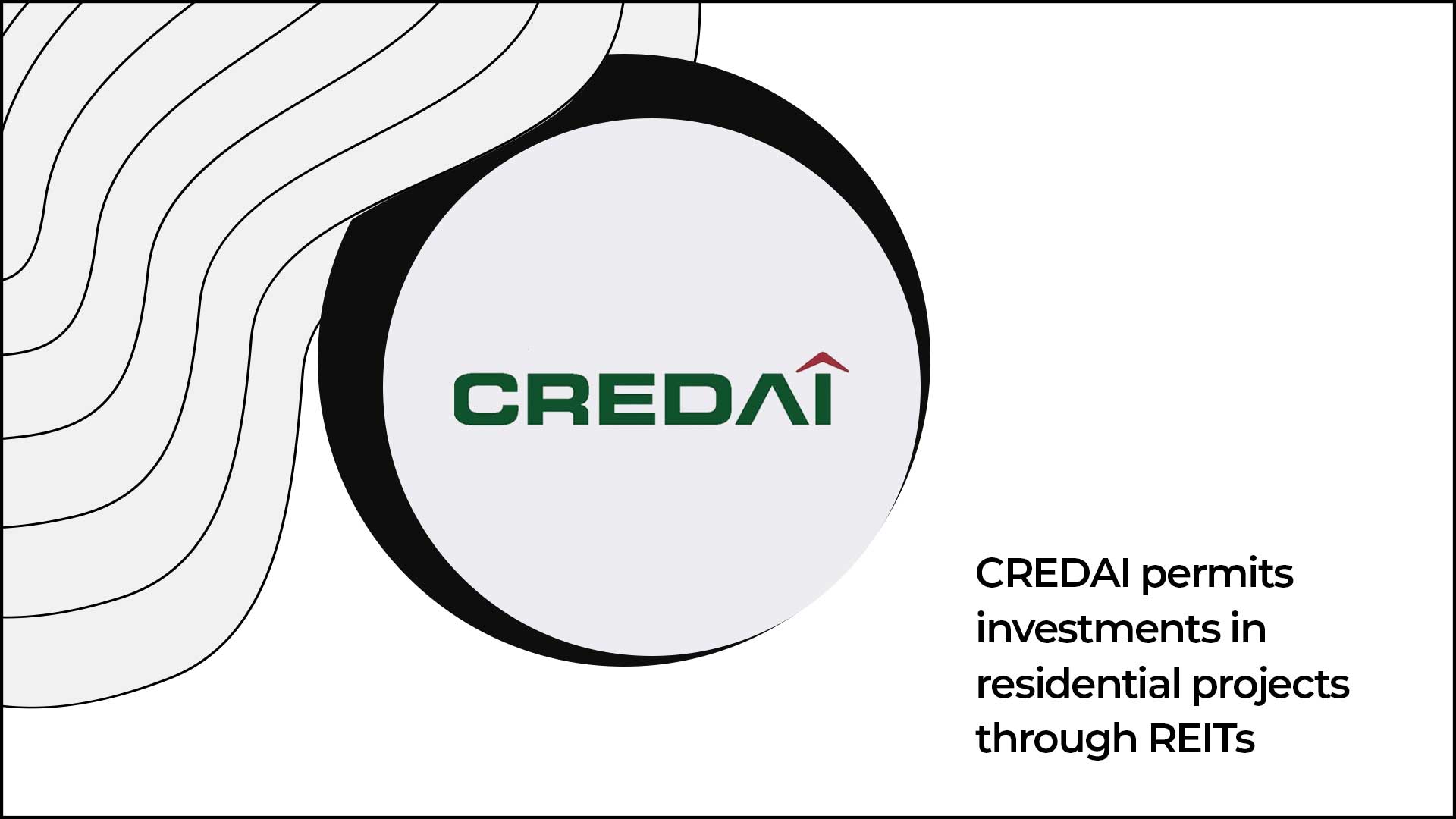 CREDAI is open to allow investment in residential projects through real estate investment trusts (REITs) as builders in the NCR cities fail to secure finances from banks due to pending insolvency cases
The real estate sector of National Capital Region (NCR) is facing a crisis and CREDAI has come up with a solution to improve the situation. The Confederation of Real Estate Developers Association of India (CREDAI) on Tuesday suggested that the Union Government should allow investments in residential projects through real estate investment trusts (REITS).
To be eligible to be claimed as a REIT, a company should invest 75 percent of its total assets in real estate and pay at least 90 percent of the taxable income in the form of dividends to the shareholders. The Security Exchange Board of India (SEBI) had apprised REITs regulations in the year 2014. But these trusts are allowed to invest only in commercial properties.
Banks are reluctant to lend money to builders as most of them are sunk in debts. The builders' financial position is not in a good shape and this has hindered the completion of ongoing residential projects. As a result, CREDAI announced that residential projects can be opened for investment via REIT.
Prashant Solomon of CREDAI- NCR stated that the real estate sector is at present experiencing a cash flow issue as most banks are not easily giving money to builders for completion of residential projects.
"We are thus appealing to Union Finance Minister and the Ministry of Housing and Urban Development that they open the scope for REIT investment in residential projects also", he said.
CREDAI also noted that the builders in Noida, Greater Noida and Gurugram face multiple hassles when it comes to certification and clearances.
Solomon told that all projects registered under RERA should be able to get through the certification and licensing formalities easily and the regulatory authority should be in a position to aid ease of doing business.
Source: Economic Times
ALSO READ: CREDAI Offers Complimentary Apartments To Kin Of Pulwama Martyrs