Switzerland Tastes Success In Maiden Blockchain Real Estate Deal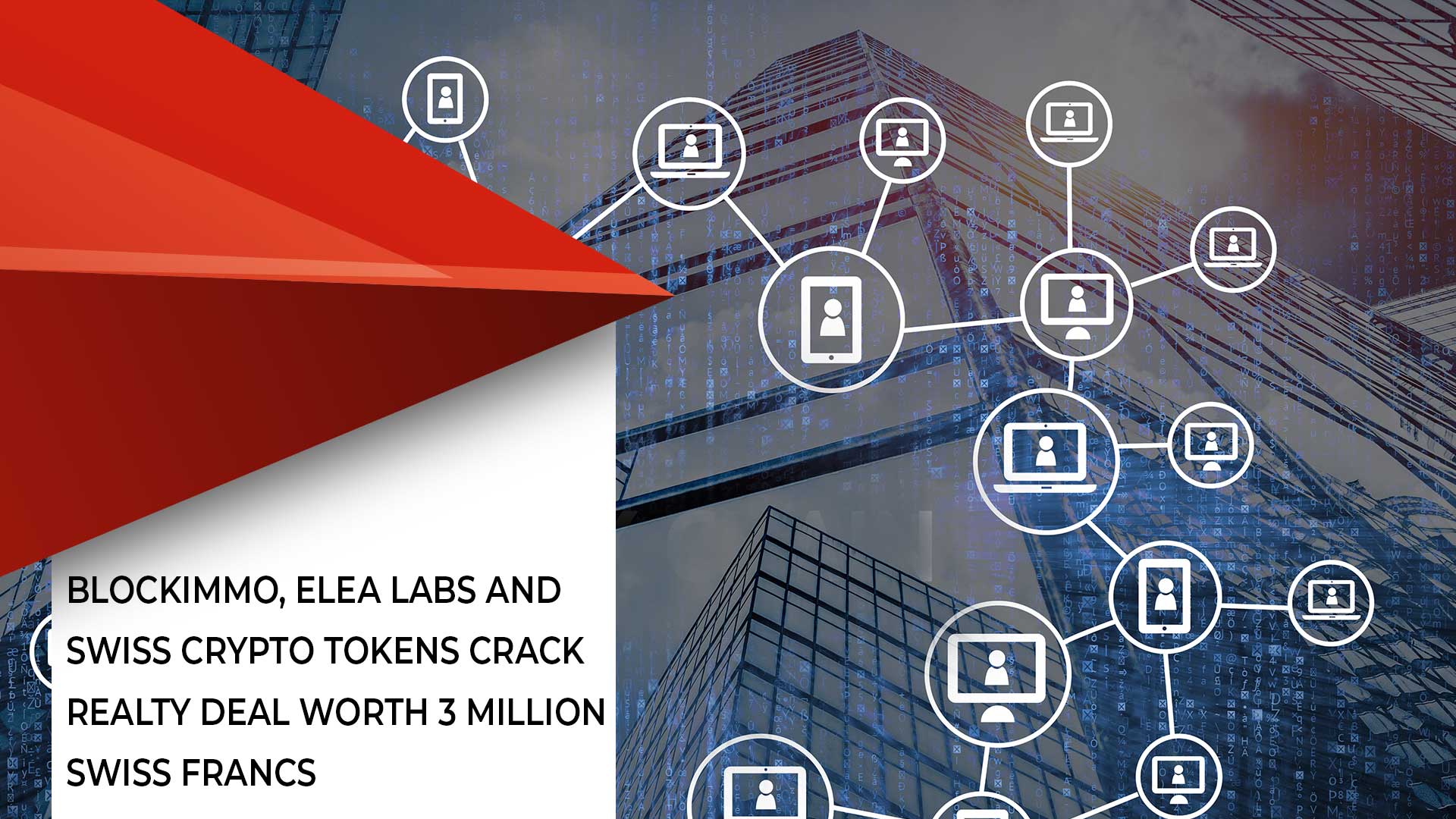 18 apartments and a restaurant were tokenised at a cost of 3 million Swiss francs through a deal conducted by Blockimmo, Elea Labs And Swiss Crypto Tokens in Switzerland
Switzerland has always been a country to embrace any new form of technology. This time too, it successfully did so in the sector of real estate. The European country has its first ever real estate transaction via blockchain technology. This was confirmed on March 1 through a blog post by Blockimmo. The company is a blockchain powered startup on the verge of becoming the go-to marketplace for real estate tokenisation.
Blockimmo along with proptech company Elea Labs and digital assets service firm Swiss Crypto Tokens successfully cracked a real estate deal. 18 apartments and a restaurant were tokenised at a cost of 3 million Swiss francs. In layman's language its simply means that the property's real asset value is now represented in tokens digitally on the Ethereum (ETH) blockchain.
Swiss Crypto Tokens' stablecoin pegged to the Swiss franc, the CryptoFranc (XCHF), supported the deal so that there would not be any price fluctuation incurred. The real estate information of the property was given by Elea Labs. The data was created in such a manner that each building got a unique identity (property DNA).
Martin Schnider, CEO of Elea Labs spoke at length about property DNA. According to Martin, it will play a vital role in real estate's future as it will help increase transparent digital due diligence. "It will also simplify, accelerate and reduce the cost of processes across the entire real estate industry," Martin added.
The blog post also mentioned that many more such transactions are in the pipeline. Blockimmo aims to make many more such deals via tokensation through a "public crowdsale." Experts predict that in Switzerland, property tokens will be listed on a regulated exchange in the second quarter of 2019.
This transaction makes Switzerland a blockchain and crypto-friendly country. According to data collected by Lucerne University of Applied Sciences, the fintech market of the country spiked by 62 percent last year.
Source: cointelegraph.com
ALSO READ: Blockchain, The Saviour Of Time, Money And Effort in Real Estate