Co-Working Spaces Give Maximum Facilities As Well As Save Cost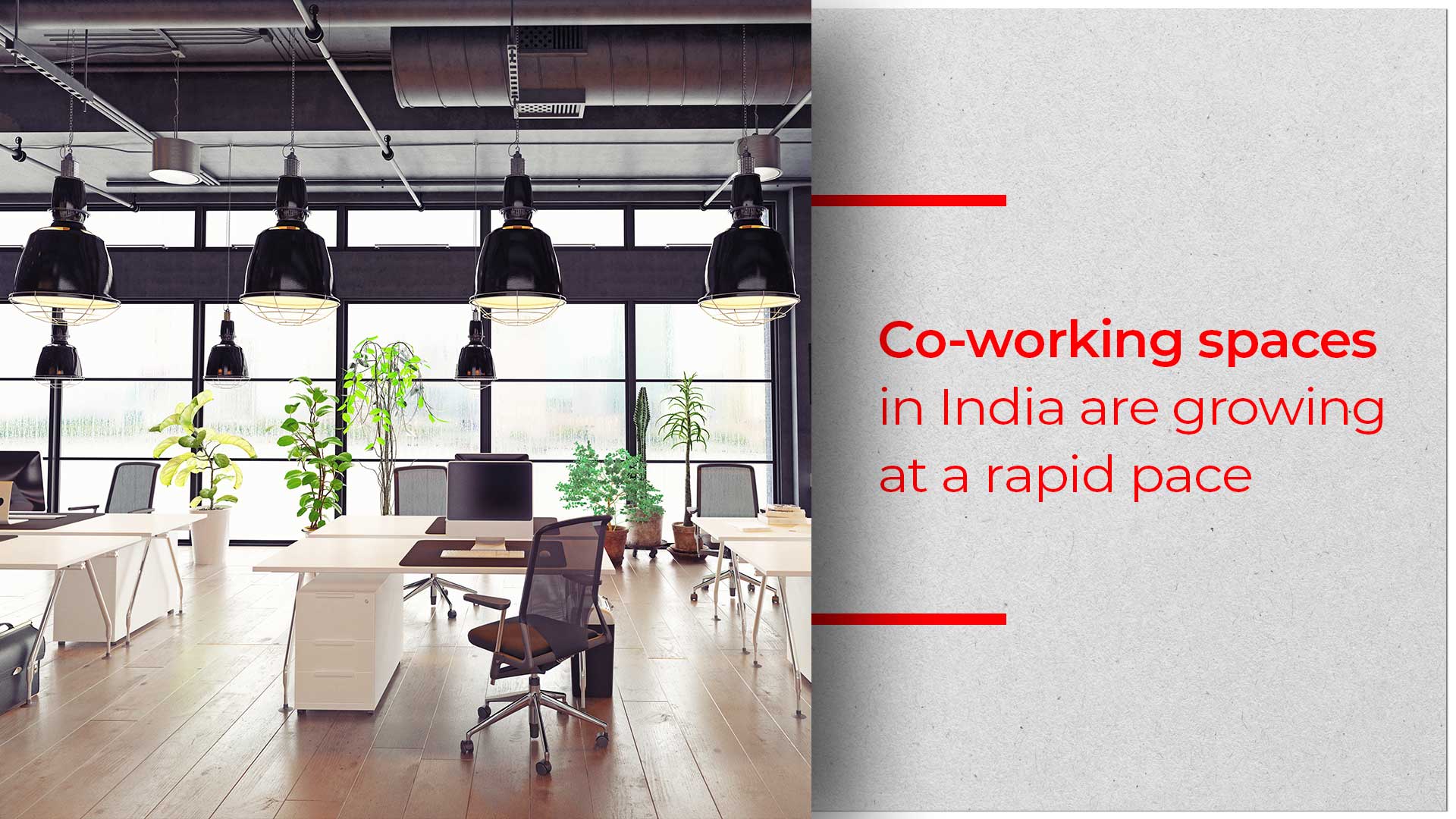 Co-working spaces in India are projected to expand rapidly due to higher flexibility and ease of doing business
Co-working spaces in India are gaining popularity at a very rapid pace. The demand for co-working places is such that around 7 million square feet of space was leased during 2018. 14 percent of the total leasing was done by flexi workplace operators during last year according to Colliers International.
Bengaluru followed by Mumbai and Delhi-NCR accounted for maximum share of leasing by flexi operators. Startups pushed the demand for co-working spaces initially while MNCs and large enterprises followed the suit.
The rising popularity of flexible workspaces are due to multiple reasons. Millennials form 46 percent of India's workforce and they have played a predominant role in determining the future of co-working spaces.
India is home to over 5,200 startups and stands third after China and the US as far as startups are concerned.
Shouvik Mandal, CEO of Apeejay Real Estate said that they are already providing shared serviced office spaces to more than 100 big companies, medium-scale organizations and start-ups to expand their business. Startups would continue to claim the major share of demand for co-working spaces. Ease in setting up an office and higher flexibility are the key factors that have worked in favour of such spaces.
LC Mittal, Director, Motia Group said that the reasons behind the increase in demand are — rising office rentals across business districts in India and co-working space not being restricted only to start-ups and freelancers. The main offering of co-working space, however, remains the same – to save the cost for companies by providing maximum facilities in the same amount.
It is predicted that co-working spaces would continue to grow with 9 million square feet of space expected in the coming year. Flexible workspace operators have turned to managed space operators who offer the entire centre to a single tenant. Hyderabad, Chennai and Pune would see number of flexible workspace operators in future. After a period of two or three years, mergers and stake purchase would lead to consolidation in the market.
Nakul Mathur, MD, Avanta India, said that by 2025, around 42 per cent of the population in India will work in urban centres and hence the demand for office space will increase manifold. With economics playing on the mind of many new businesses, the demand for shared office space will grow tremendously in the next decade. Avanta India owns four business centres in New Delhi and one in Gurgaon, offering office solutions to businesses of all types.
Amit Raheja, CMD, Wealth Clinic, said that a paradigm shift in the co-working industry is on the anvil as an era of flexible office spaces is here to stay. The industry is expected to grow by 40-50 per cent by the end of this year itself.
Source: Financial Express
ALSO READ: New Study For Indian CoWorking Offices Reveals Low Productivity