PMAY Successfully Created Employment Opportunities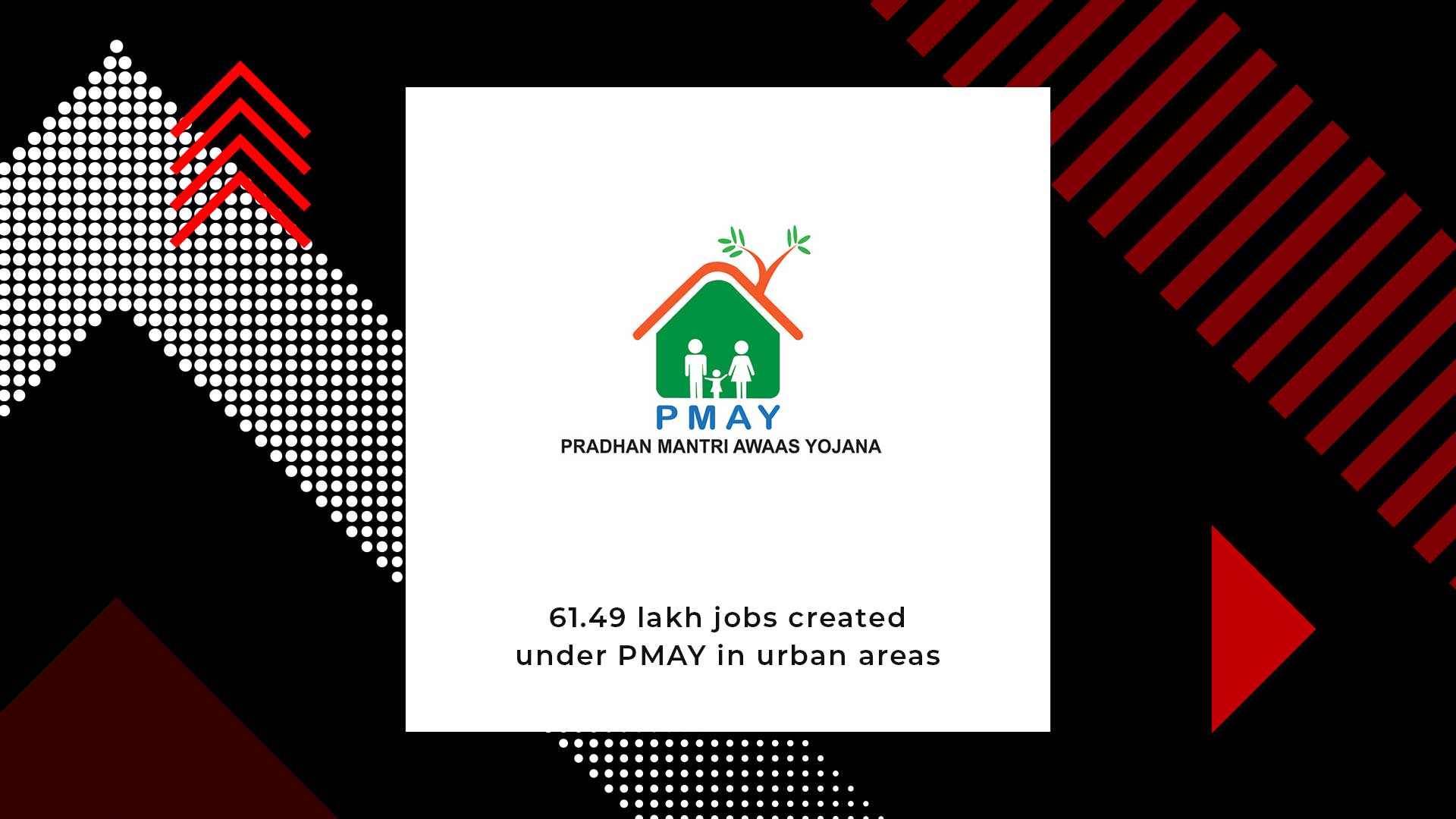 The flagship scheme of government to provide affordable housing has generated employment opportunities since 2015 when it was launched
Pradhan Mantri Awas Yojana (PMAY) which was launched in the year 2015 to ensure housing for everyone by 2022 has managed to create ample job opportunities The Centre claimed that the PMAY initiative alone created 61.49 lakh jobs between 2015 and 2019. The housing scheme proved to be a primary source of livelihood for unskilled and skilled labourers in the countryside.
The Narendra Modi government had promised employment opportunities during the elections and this clarification comes amid the arguments whether the Central government has fulfilled its promise or not. The National Institute of Public Finance and Policy estimated that 18.92 lakh direct jobs were created due to the 'Housing for All' initiative and 42.57 lakh jobs were created through indirect effects. The Union Housing Minister Hardeep Singh Puri said that the study show how the increased economic activities have created more employment opportunities.He believes that more employment would be created by 2022 when the mission of 'housing for all' will be achieved.
79 lakh houses have already received approval from the Centre since the launch of PMAY and work is already in progress for 40 lakh houses. Allied industries like cement, steel and other construction materials have gained impetus due to the rapid growth in the construction of houses.
In a report released by the government last year, it was estimated that the rural housing scheme generated over 52 crore person days of employment in two years. The National Institute of Public Finance and Policy had conducted the study for rural development ministry also.
Anybody who wants to apply for a house under the PMAY can get the application form from the official website of PMAY. PMAY is a Credit-Linked Subsidy Scheme that provides benefits to the economically weaker sections, women and scheduled castes and scheduled tribes.
Source: ET Realty
ALSO READ: Centre Raises Concerns As 88% Homeless In India Yet To Avail PMAY