Raunak Group's Initiative Makes Women The Ultimate Boss At Home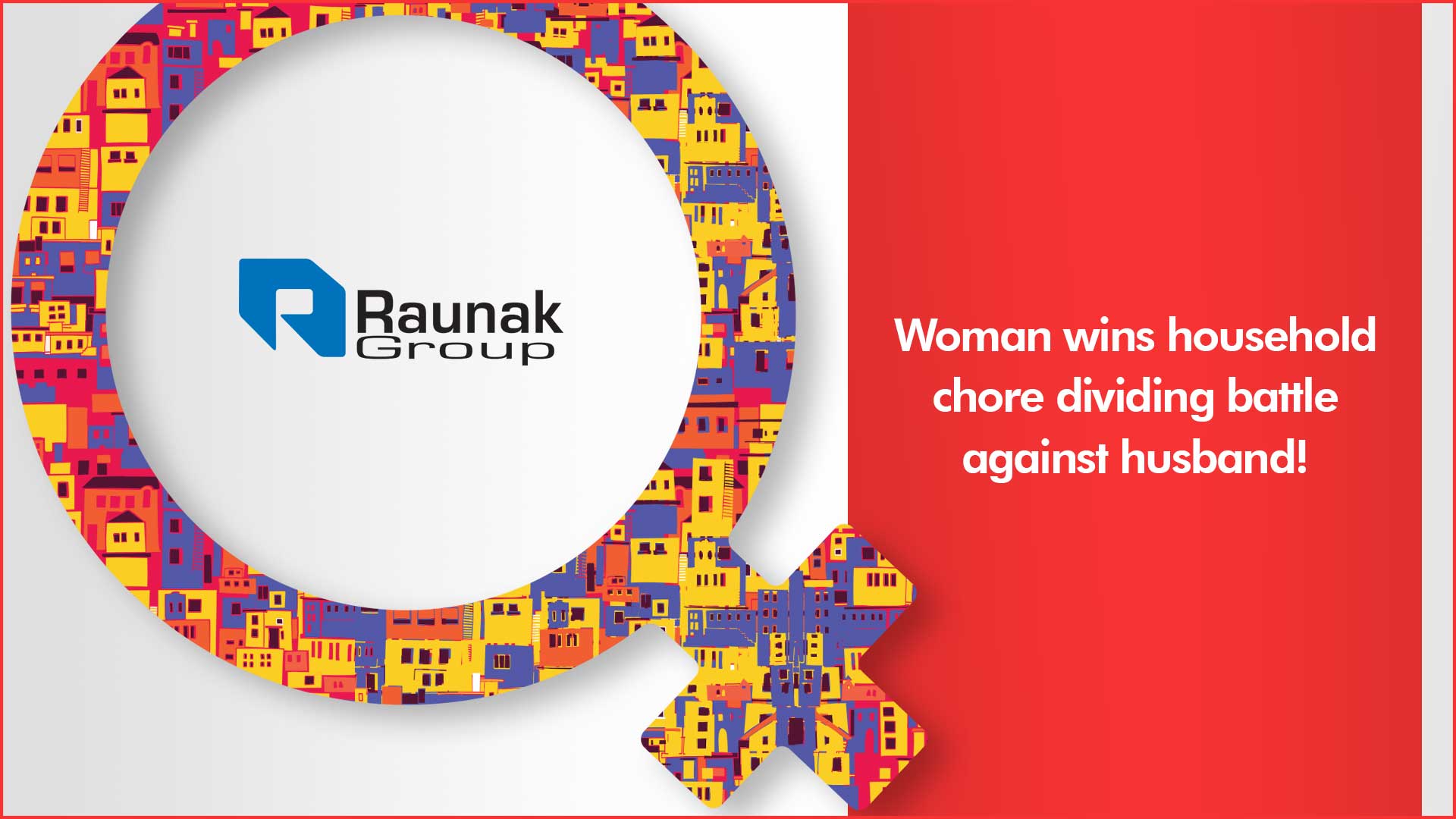 Raunak Group's latest Women's Day home buying offer empowers women with exclusive offers upon booking their dream home between March 7 to 10
For decades, women in India have been confined to the four walls of the homes of their parents and husbands. But in 2019, things are about to take a massive U-turn and how! One fine morning, a woman decides to create a list of household chores. She divides the things to do equally in it. 50 percent for herself and 50 percent for her hubby. When her husband quips her the reason she delegated half of the workload on him when he's the one who brings home the fatter pay cheque and hence she should be doing 60 percent of the tasks while he will do merely 40 percent of them all hell breaks loose. Little did he know that he was about to learn the biggest lesson of his lifetime!
First, she chides him for not considering the amount of money she also contributes to the house. When he arrogantly still proclaims that he still gives the bigger amount she goes full throttle.
It was time she showed him who ran the show and why her being a woman and choosing him to be in her life was the reason he got so many benefits on the real estate they had purchased! She said, "You availed the home's bank loan with a decrease of 0.05% interest because I am a woman! Why didn't you think this then? At that time, you saw a benefit of Rs 2 lakhs on the total payout and said, 'Baby, let us take joint ownership, it will increase the eligibility.' And the benefits we got because of PMAY? And the total tax benefits we both get every year on household income? If you had married Rohan (a male) then you would have come to know! Because of my being a woman haven't you gotten benefits in your total savings?"
She further added, "You wanted to live in Mumbai! If you had not shown me this house by Raunak Group, I wouldn't have been interested in living in Mumbai. If we had chosen to live Delhi, we would have gotten 2% women's discount on stamp duty. When you get so many benefits then you say, 'Baby, baby', else '60-40′ Okay… done… 60-40! 60 for you and 40 for me."
It is time men realised that having a woman in their lives is an asset and not a liability. If a woman does any of the household chores it is out of love and respect for her family and not because she is obligated to do so. Women can take care of themselves and in fact, it is the men that need taking care of. Women today especially have it in them to outdo men in every aspect. Woman power is no longer an imaginary idea, it is a huge reality in 2019.
Raunak Group hails woman power and invites all women home buyers in Mumbai to book their dream home between March 7 to March 10 and get instant Rs 2 lakhs discount! Get an exclusive modular kitchen by Sleek plus PMAY benefits worth Rs 2.36 Lakhs and an interest subsidy of 0.05 percent on loans.
The projects eligible for this offer are:
Not just March 8, but every day is Women's Day and it is time men started acknowledging women as their equals and not as their subordinates. Kudos to Raunak Group for their initiative in empowering women even more.
ALSO READ: Raunak Group Offers Special Bonanza For Women On Women's Day!