Tax Must Be Paid On Delivery Of Redeveloped Houses To Residents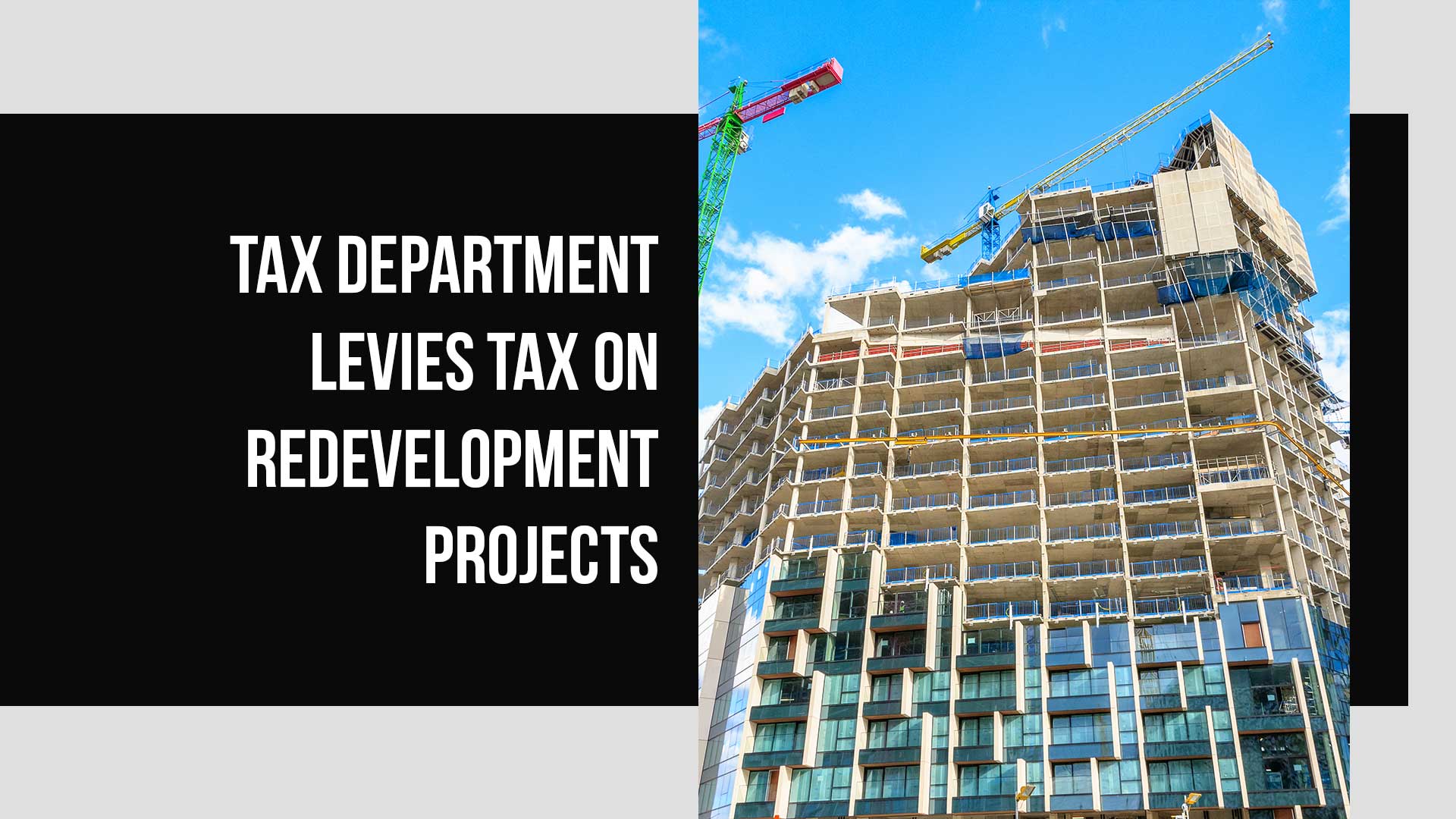 Redeveloped projects delivered to original residents free of cost is taxable according to the indirect tax department
A real estate developer needs to pay service tax when he redevelops a project and gives it free of cost to original residents. The tax department has notified that the real estate developers who have undertaken redevelopment projects and have delivered houses free of cost are liable to pay tax. The indirect tax department has issued 400 notices in the past few months as the service tax was not paid.
Abhishek A Rastogi, a partner at Khaitan & Co. said that the tax department wants to levy the tax on the under-construction service to the original residents, in addition to the value of the development right.
Developers in cities like Mumbai will be largely affected due to the taxes levied on redevelopment projects. This tax is applicable for those projects that were undertaken before the introduction of the Goods and Services Tax (GST). All indirect taxes were included in the GST from July 2017. Usually, the rights to redevelop a property lie with the real estate developer. After redevelopment, he/she delivers the larger apartments to the original members of the society and the remaining houses are sold to new buyers.
The tax department considers this transaction between the original residents and the developer as a barter deal. Hence this transaction needs to be counted as one eligible for tax payment.
Abhishek A Rastogi said that the moot point for redevelopment projects was taxability of barter transaction and the valuation involved. After their writ petitions, it had appeared that the benefit would come prospectively on transfer of development rights but valuation of flats given to the original society members remain a challenge.
The Bombay High Court received a writ petition in June 2018 from real estate developers. The developers challenged a notification that made the transfer of development rights from the landowner to the developer taxable.
Source: Economic Times
ALSO READ: GST Reduced But Input Tax Credit Eliminated