Women's Day Exclusive Interview With Anaisha Cooper Of Spenta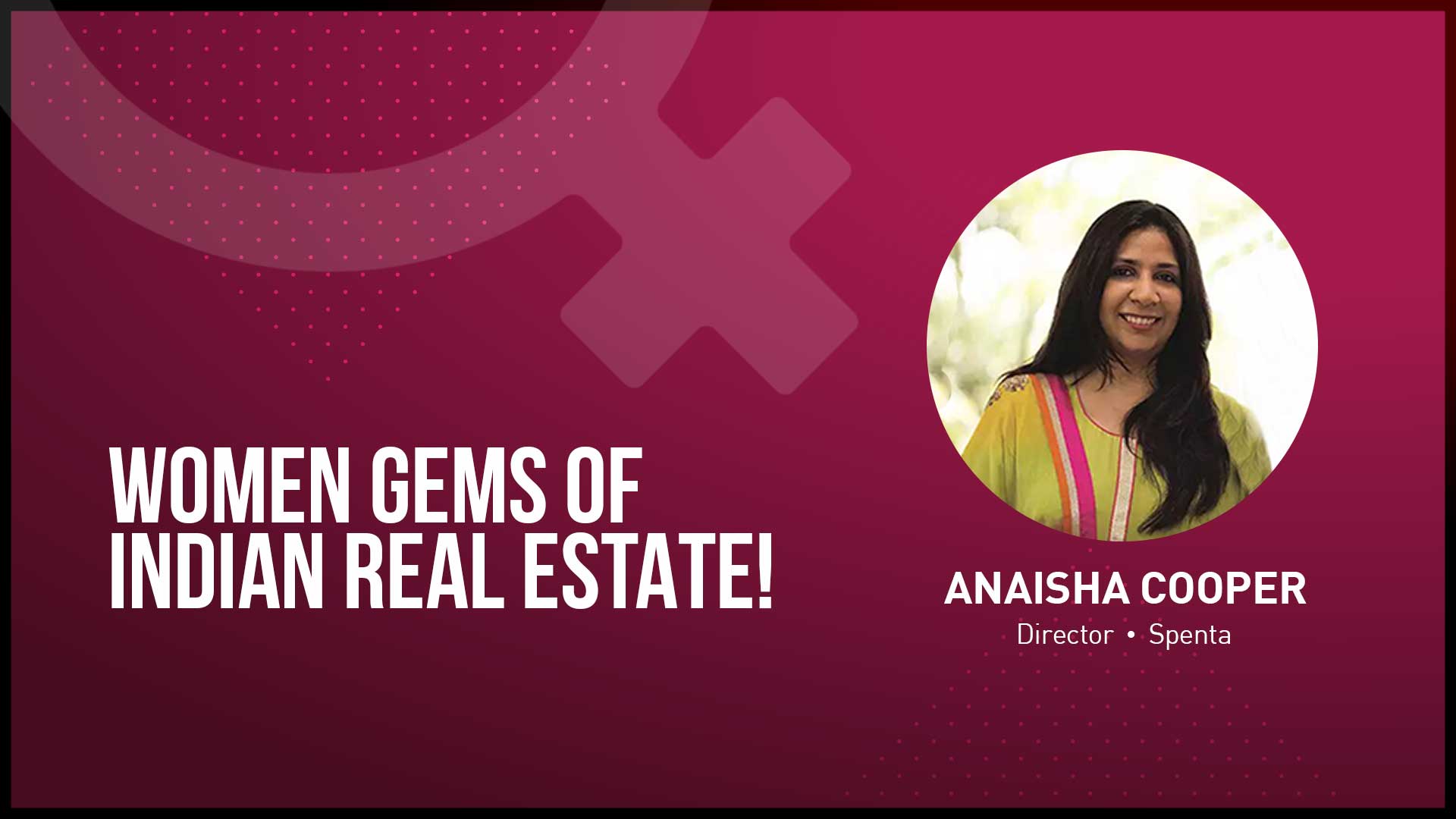 This women's day, we have with us a highly enterprising lady from the real estate, Anaisha Cooper. RealtyNXT uses this opportunity to offer our readers a brief insight into the professional journey of the Director of Spenta Corporation.
Anaisha Cooper joined Spenta Corporation as Director in 2012. She has also proved her worth as the Head of Marketing, Design and Planning. She also has prolific experience in the interior designing space and her amazing sense of aesthetics has proved vital for Spenta in establishing a solid presence in the industry.
1. What inspired you to choose real estate above other sectors?
Quite honestly, I have grown up seeing my father in this business. Choosing real estate was the next logical step for me to the way forward.
2. You joined Spenta as the director in 2012. What do you think was your biggest achievement during the period of 7 years?
Optimism is the faith that leads to achievement. My biggest achievement is to find happiness and thrill in my creative efforts towards continual growth.
3. What hurdles did you face as a woman in this male-dominated industry?
Every industry is male-dominated in numbers but not in intellect. And hence their so-called domination is inconsequential.
4. What qualities do you think that a woman aspiring to enter real estate must have?
A woman's inherent qualities are enough. No special qualities are necessary.
5. According to you, which area within the real estate sector can improve significantly with the inclusion of more women?
They lead the way in the field of creativity, design and aesthetics, and maybe, greater inclusiveness will help.
6. Who proved to be your biggest support at times of adversity?
My father and brother are the biggest support and critics and in times of adversity, they rally around me.
ALSO READ: Women's Day Exclusive Interview With Sarojini Ahuja Of Transcon