Women's Day Exclusive Interview With Sana Ansari Of Ajmera Group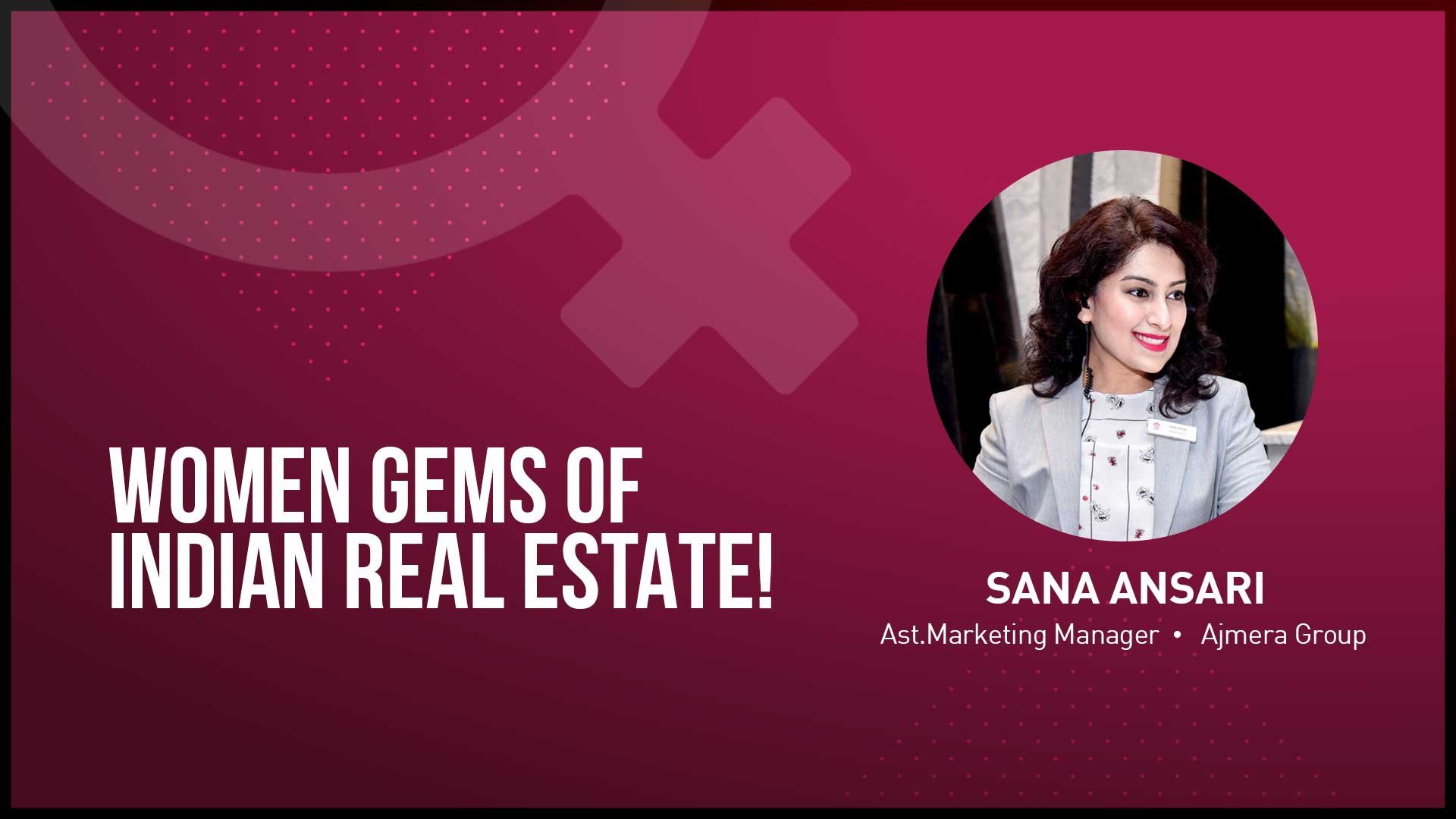 Sana Ansari who handles Marketing and Communications for Ajmera Group has a knack to execute powerful marketing strategies which prove her inherent sense of marketing. RealtyNXT takes you through her success tale on this women's day
1. You have an experience of over 5 years in Real estate Marketing. What marketing strategies or components do you think are vital in winning the faith of homebuyers?
Any medium which can target your apt audience is the key for successful sales. The most enticing thing in recent times are schemes and offers we give our customers. With all this, what matters is the history of the brand. These days, with so much access to the Internet, people tend to have faith only in brand who are trusted and have big names. Ajmera being a 50 year old company, this silver jubilee journey itself has helped us a lot in achieving our targets.
2. What is the best thing that you love about working in the real estate sector?
Real estate sector has a lot of budgets to experiment your ideas with. Any other sector may not be able to give you that kind of budgets. Here, mostly you have a free hand to experiment new things and evolve and you get to understand what's working for your brand and what's not. After all, it's the second largest sector for employment after agriculture.
3. In what way, do you think, has your inputs added value to the growth and development of Ajmera?
Ajmera management is very supportive. They have always given me a free handle to explore and add my ideas and experiment with them. And I have also proved myself in the past 7 years. Most recent is our 50 years launch. It was the talk of the town. Everybody knows the brand very well now. Like the Ajmera Marol Naka metro station deal, I spent about 4 years cracking this deal at our price and finally when it happened, you can see the results yourself.
4. The real estate sector is largely dominated by men. Do you think this scenario will change as time passes? Can we expect more women in this sector?
Women are nowhere less, be it real estate sector and otherwise. I think we must always give equal opportunities to men and women both in every sector. Women are in their growing phase and with equal opportunities, I am sure they shall blossom and deliver amazing results. I would personally urge women to freely join real estate sector and show the sector the power to change. Real estate is a wonderful sector to be associated with.
5. What major obstacles, according to you, lie in front of women aspiring to enter the real estate industry?
Not too sure, but they may feel the decision makers to buy a home are men. And when a man deals with a man it's more trustworthy. But we need to understand that the man of the house individually, most of the times, does not have the power to take decisions by himself. It's his wife's, mother's or sister's opinion that also matters. And to communicate with the family with warmth, eventually, any woman will be able to crack better than a man or at least at par. You just need to trust yourself and your work. Nothing should be an obstacle for you then.
6. What is your advice to those women who set limits for themselves?
Setting limits is good, only when you discover your limits are when you will go beyond your limits. It's always better to know targets and knock them off one by one.
7. What major impacts will it bring to the real estate industry if more women venture into the sector?
With more women, this sector will have more warmth, more love, more trust, more understanding and it will be not just sales but promising connections. Eventually, a house is made by a woman only. No one else can sell them better.
ALSO READ: Women's Day Exclusive Interview With Tithi Tewari Of SmartVizX