Women's Day Exclusive Interview With Sarojini Ahuja Of Transcon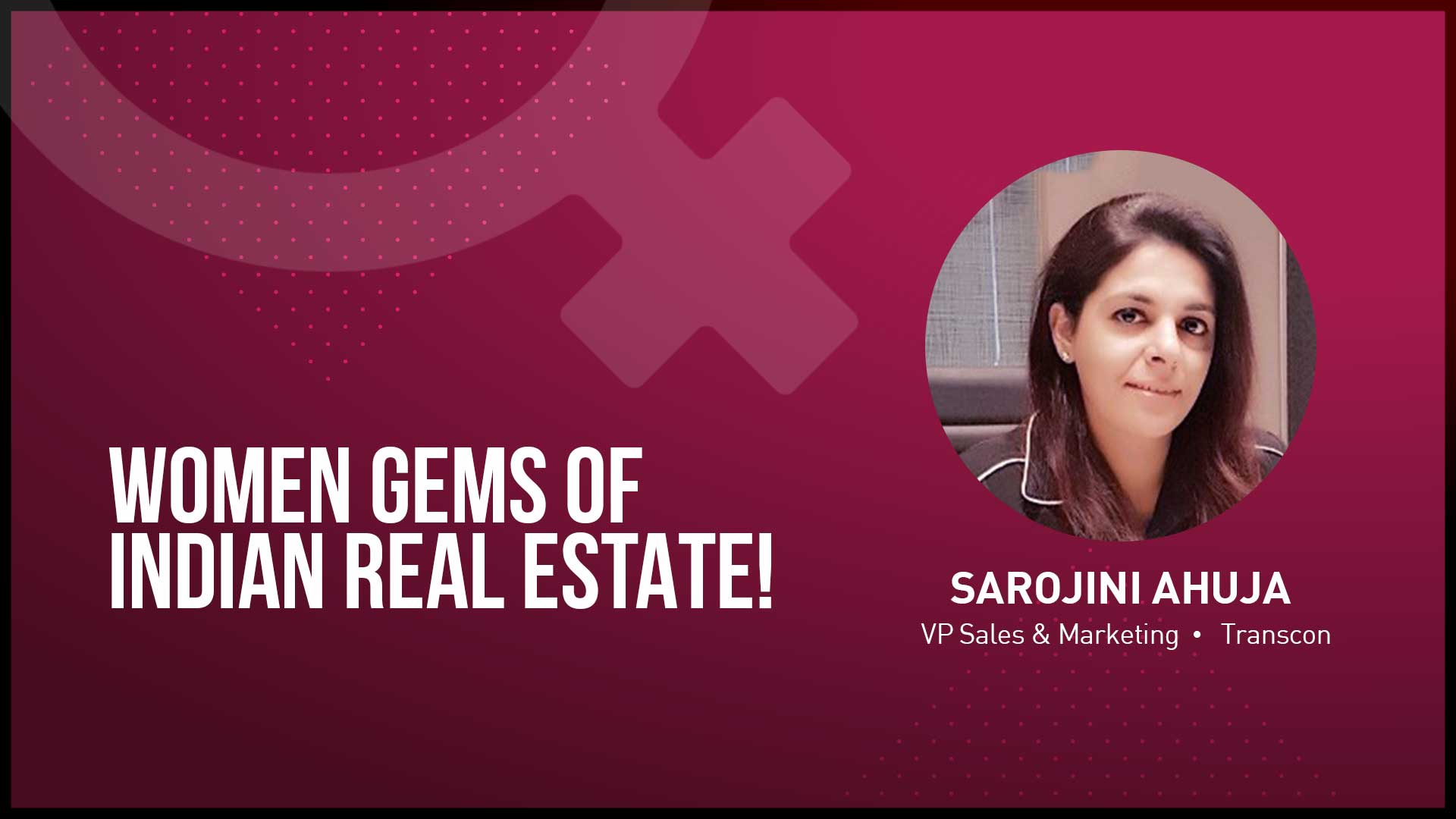 Sarojini Ahuja, the Vice President of Sales, Marketing and CRM at Transcon Developers has tirelessly worked to change the dynamics of Indian realty sector for the better. This women's day, RealtyNXT offers a glimpse of her exciting journey in the real estate.
1. Tell us something about your most memorable experience in Transcon.
There has not been a memorable experience as such so far, but there are many instances where I have felt a deep sense of achievement through my work.
2. You have worked across industries like banking, telecom, and real estate. Which industry is the most challenging?
All the sectors other than real estate were organised sectors where everything was system and process driven. But having said that, even they had their own challenges. I happened to be offered a position in real estate by chance and was not something that I had planned for. When I joined real estate approximately a decade ago, it was a much unorganised sector where actions were more dependent on physical approvals. But now it has become more brand driven and structured. I believe my experience of working in the organised sectors helped me survive the initial hiccups of working in an unorganised sector at that point of time. I believe I added a lot of value in bringing systems and processes in place in every real estate organisation I had the opportunity to work with.
3. Do you think women are excited to pursue a job in real estate?
A decade ago the mindset in the industry was a bit different, but now the sector has evolved and has become more brand and quality driven. Today, women hold prime leadership positions and have proved their mettle in various fields including real estate. A woman occupying top position in a real estate business is now a modern phenomenon and is fast growing.
4. What hurdles did you face as a woman in this male-dominated industry?
I do not think that gender dominance plays any role as long as you are true to your responsibilities and deliverables. I have always received maximum support from my colleagues and seniors and there were never any hurdles or negativity working along with them. Once I started proving myself with my strong sense of business strategies, I was applauded and accepted as a part of the industry.
5. What do you think can be done to motivate more women to step into the realty sector?
In recent times, there has been an increased penetration of women in the real estate industry. The industry itself has undergone a transformation, evolving into a field with a higher degree of professionalism that's well suited to women. Adding to this, firms can now look to offer an inclusive workplace culture that values diversity, thus encouraging more women to take up the profession.
6. What qualities do you think that a woman aspiring to enter real estate must have?
A woman in today's world stands at the same pedestal as men. My advice to women aspiring to enter the real estate sector is – Know your job well and be true to your responsibilities. Rest everything will fall in place.
ALSO READ: Women's Day Exclusive Interview With Anaisha Cooper Of Spenta