Women's Day Exclusive Interview With Tithi Tewari Of SmartVizX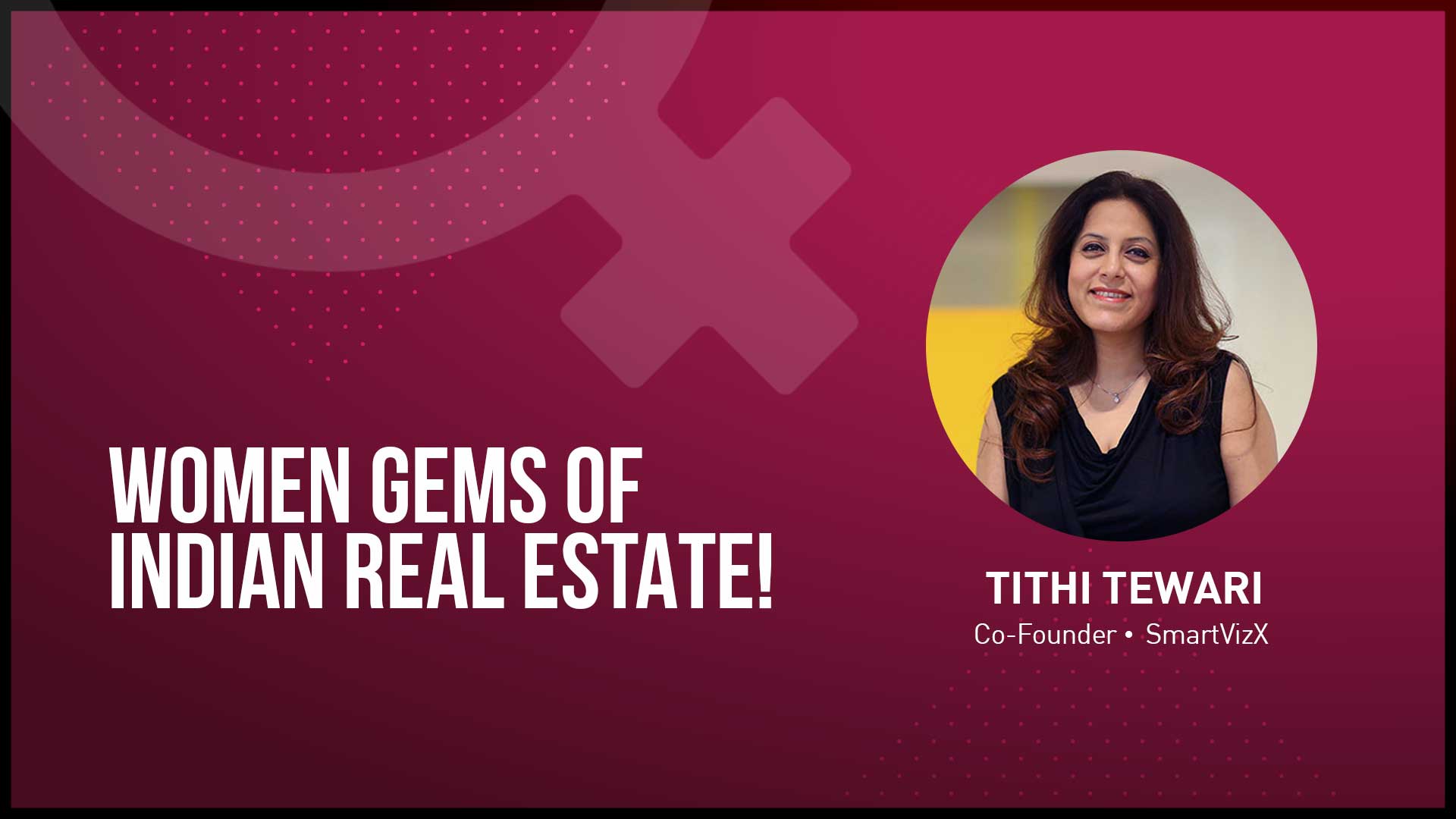 On this women's day, we extol Tithi Tewari for her unflinching determination and resolve to merge virtual reality with realty. RealtyNXT is glad to have the Co-founder of SmartVizX who shares some inspiring piece of information for the enthusiastic readers of our platform.
1. Do you think that the real estate sector can flourish at a rapid pace if more women come forward?
I believe that women are better multi-taskers and can manage a lot more in their day. They are also more sensitive when it comes to handling people issues. Since real estate sector needs a lot of corporate and people strategy as well as creativity, I certainly feel that it can flourish more rapidly if the male-female ratio was more improved.
2. Did you come across any situation wherein your talent and skills were doubted because you are a woman?
Not really. I feel that in the professional world it is capability that matters most, irrespective of the gender. Having said that, I do hear a lot of stories where women feel discriminated against because of their gender. Wherever I have worked, for large corporates and now in a self-run successful design technology startup, I try to maintain a healthy gender ratio.
3. How did you tackle such situations?
I think the only way to tackle such situations is by choosing a company where the culture is one that is inclusive, impartial and fair to all. Apart from this, one can be completely professional in one's conduct, working to the best of one's capabilities, being alert about anything that is against the company culture and having the courage to speak up.
4. How supportive was your family in encouraging your dreams?
My family is my backbone and the wind beneath my wings. I have been able to achieve whatever I have today due to the unflinching support of my family. As a woman, there are many roles one have to play and having a support mechanism can really set one free to work towards one's goals and dreams.
5. Did anyone try to dissuade you from pursuing a career in the real estate and why?
No. I was focussed about doing what I am doing and lucky enough to be amongst people who always encouraged me to work towards building a successful career.
6. What do you think can be done to motivate more women to step into the realty sector?
In my opinion, more women should be sitting on the boards of large realty companies. There should be enough thought given on achieving the right gender equation and companies should set the right culture. Seeing real and live examples of such companies in the realty sector will motivate more women to opt for this sector.
7. As a woman entrepreneur, are you taking any steps to uplift the confidence of women so that they don't think twice before choosing real estate as their career option? 
As a women entrepreneur, I try my best to encourage other women to stand up for themselves, be confident and move forward to achieve their goals. I also try to speak about this in various forums and panels. Even small steps today can make a big change in the future and I think it's our duty towards our immediate environment to make it as friendly for women to choose as they wish.
ALSO READ: Women's Day Exclusive Interview With Sana Ansari Of Ajmera Group