Buyers Rejoice As UP-RERA Steps In To Deliver Stuck Projects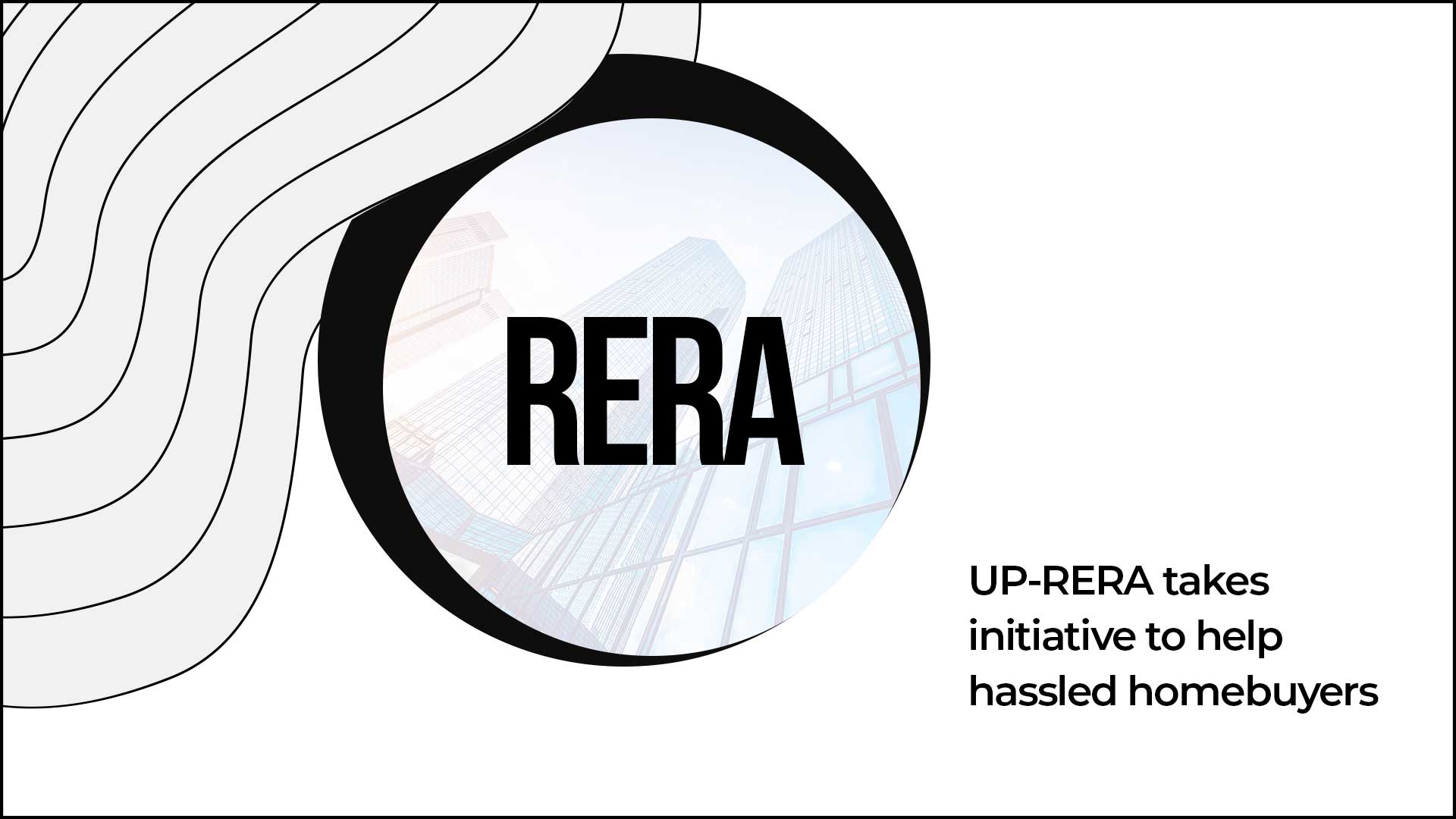 For the first time RERA officials in UP to complete seven stuck realty projects to help troubled buyers who have been given false promises by builders for around a decade
RERA (Real Estate Regulatory Authority) officials in UP have decided to bail out hassled homebuyers and those who have invested in commercial realty projects as well. This will be the first time RERA will step in to take over unfinished projects in order to finish them and give respite to those who have invested in them. The officials took the decision after inspecting more than half a dozen of realty projects in Gautam Budh Nagar district which have not been completed for years. According to the UP-RERA team, the builders had got the land for realty projects back in 2009-10. They had promised to finish work on them till 2013 and grants possession to buyers.  While a few of these projects do not even have a foundation stone, a few have very less progress on their construction work. Buyers have given RERA thumbs up for their initiative.
Kuheli Chatterjee struggled for years due to the unfulfilled promise of the builder of his home. "The builder did not do anything and diverted the funds collected from us. Then we filed a case in RERA for justice. Now, we hope only RERA can do justice and deliver flats," Kuheli said.
Many of the buyers approached RERA for help last year. UP-RERA official Balvinder Kumar confirmed the news. UP-RERA officials recently conducted an inspection in Sector 119 of one of the projects along with the buyers. Earlier, the team also visited six other project sites. They wanted to check their progress. RERA had even offered to help the promoters of these seven projects. The aim was to make it easier for them to finish work while the trials against them went on. "We started the trial to explore options as to how the buyers can get justice and the builder can revive the project. Now, we have come to a conclusion that the promoters of these projects are not in a position to finish these projects and deliver," Balvinder said.
Out of the seven stuck projects, three are commercial.  Approximately 4,000 investors had paid money for space within the three. and some residential units. In the four realty other projects, 4,710 homes are to be completed.
The following projects will be taken over by UP-RERA:
Unnati Fortune's Aranya in Noida's Sector 119
Primrose Infratech's Primrose Ryne in Greater Noida's Sector Chi-V
Greenbay's Golf Homes and Golf Village in Yamuna E-way's Sector 22D
MSA Developers' Circuit Heights in Yamuna E-way's Sector 25
PSA Impex's Sampada Livia in Greater Noida's Sector Chi-V
Mist Direct Sales' Festival City in Noida's Sector 143 Intellicity's Business Park in Greater Noida's Techzone-IV.
Source: hindustantimes.com