Dharavi Revamp Developers Exempted From Premium On Fungible FSI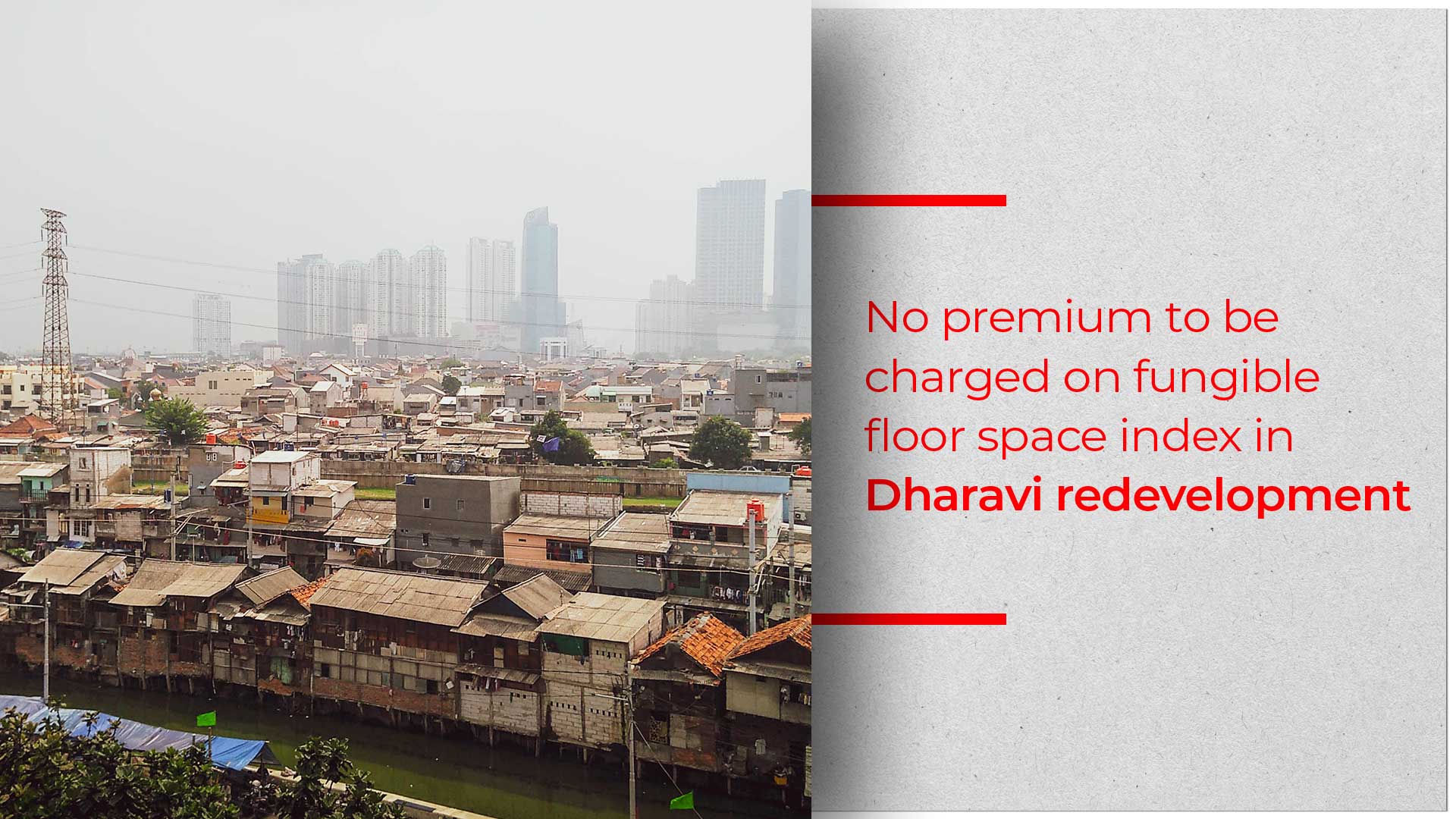 Developers involved in the Dharavi redevelopment project would get an exemption from premium charged by the municipal corporation for fungible FSI
The Rs 22,000 crore redevelopment project of Dharavi would be exempted from paying a premium on fungible floor space index. On Friday, the Maharashtra state government proposed a modification to the sanctioned Development Control and Promotion Regulations (DCPR) 2034. The developers need not pay the premium charged by the municipal corporation for the fungible floor space index for the saleable component of the redevelopment project.
Floor space index (FSI) also known as the Floor Area Ratio (FAR) is the ratio between the liveable area on all floors of the building to the actual area of the plot of land. Fungible FSI is the additional permissible constructed area. This includes flower beds, terraces, balconies and other extensions. The proposal, however, would be kept open for public suggestions and objections till April 6.
Nitin Kareer who is the principal secretary of the Urban Development Department said that the decision had been taken by the state cabinet in December. The Urban Development Department brought a notification to facilitate it on Friday. This proposal by the government is a move towards boosting the Dharavi redevelopment project which has been facing a lot of hurdles since many years.
If the statement of a senior official has to be believed, this is one of the incentives that the government had promised for the Dharavi redevelopment project in December. The Dharavi redevelopment will have more than 70,000 flats constructed across an area of 200 acres. More than 50,000 families would get new homes after the completion of this much-awaited project. Chief Minister Devendra Fadnavis had promised Dharavi redevelopment during his election campaign in 2014.
Dharavi redevelopment is being undertaken by Dubai-based Seclink Technology Corporation with fund support from the royal family of UAE (United Arab Emirates).
Source: Hindustan Times