Homebuyers Raise Funds To Help Completion Of Stuck Projects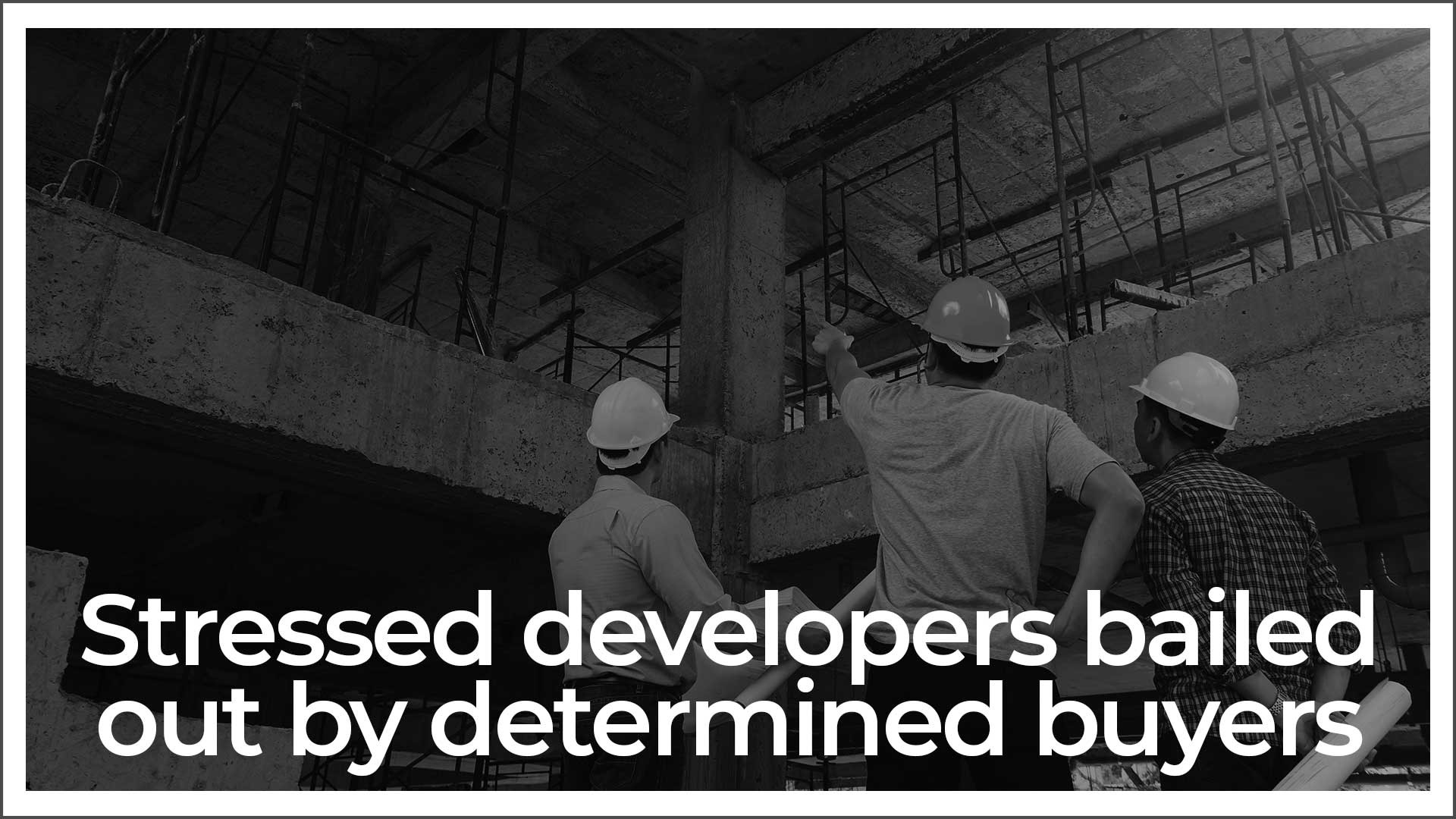 Many buyers are bailing out real estate projects which could not be completed by the builder
due to lack of finances
Gone are the days when homebuyers used to watch and wait helplessly for years as their builders would not be able to deliver their dream homes due to the paucity of funds. These days, buyers are determined to get what they put their hard earned money in. They have been bailing out stuck real estate projects which could not be completed due to the builder not having capital. When the Bankruptcy Law underwent an amendment, it supported the homebuyers having similar rights as secured financial creditors.
Chitra Sharma has approached the Supreme Court against Jaypee Group. She stated that when a project gets stuck when work on it is almost about to be finished, it can be handed over to the buyers. "The excess funds collected are refunded to the buyers," Chitra added.
Real estate experts welcome the initiative being taken by buyers. They feel it will benefit both buyers and builders. The never-ending wait gets over for the buyers while the builders get a new lease of life as funds are made available to bail them out. Deepak Kapoor, Director, Gulshan Homz stated that because of this even those homes which would have otherwise remained unsold find new buyers.
In February 2019, the Bombay High Court permitted buyers of the Orbit Terraces in Lower Parel to complete the project on their own. They negotiated a deal with the lending banks. It was decided that the project would be sold off to recover their loans that the Orbit Corporation had defaulted on.
According to Manoj Gaur, Managing Director, Gaursons India, once the buyers realise that the project is stuck, they no longer are interested in paying any more money to the builder. The same trend is followed by banks as well and the project does not see the light of the day.  "The problem of debt is more prevalent in the large projects, while the small ones get completed on time," Manoj added.
According to Anuj Puri of Anarock, this move by buyers helps increase the project's value by 20-30 percent. "Once completed, those looking to earn rentals can also do so or either save on their rental if they are living in rented houses. This will be far more beneficial than sitting over an incomplete project," Anuj added.
However, Boman Irani, Vice-President of CREDAI-MCHI, which represents builders and Kushagr Ansal, Director, Ansal Housing remained unsure about the idea being feasible in the long run. His reason for scepticism was that the construction of a property cannot be done properly unless it is done by experts and people with excellent project managerial experience.
Source: thehindubusinessline.com