Things Women In India Should Know About Property Inheritance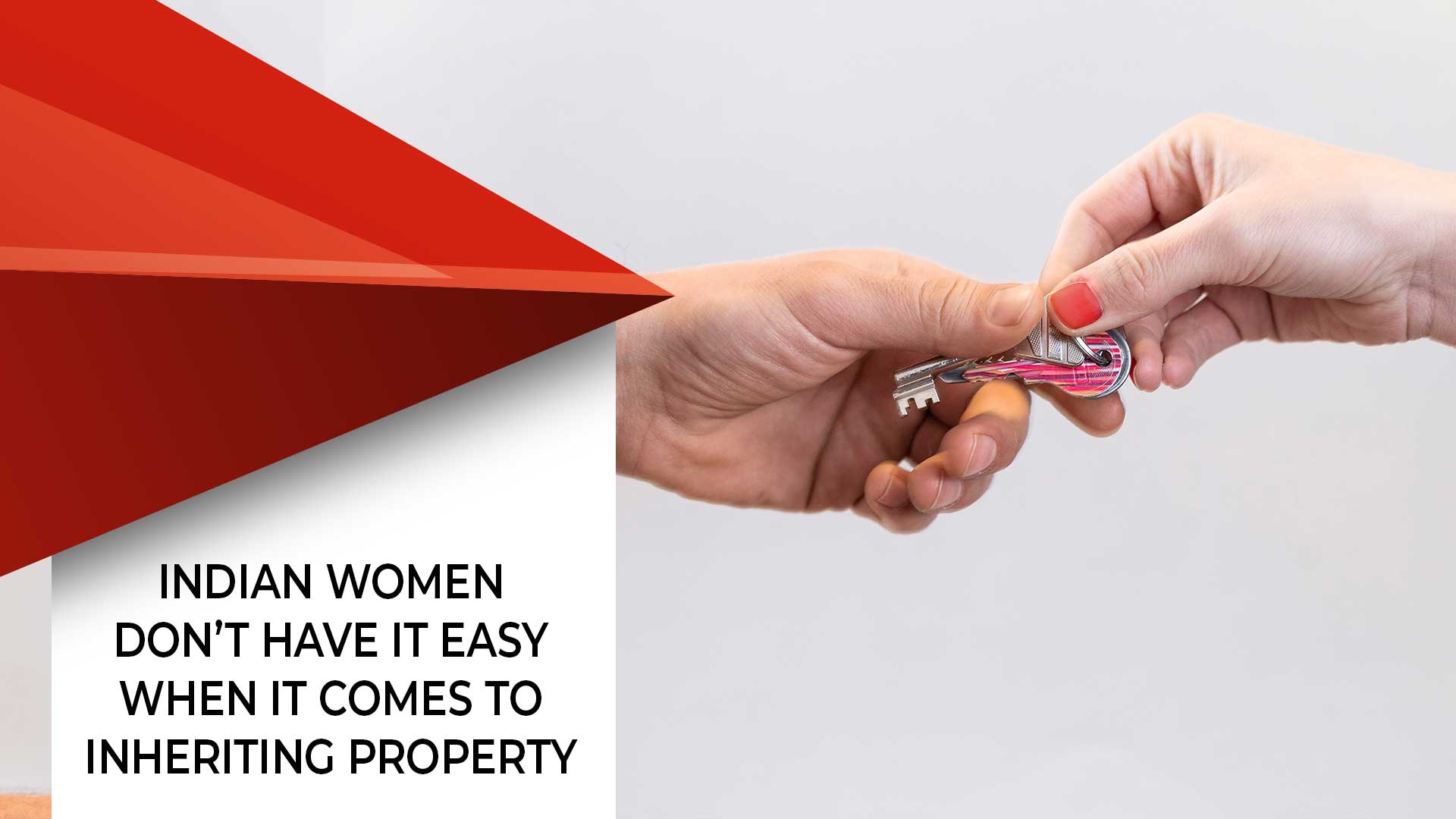 India's male-dominated society makes it difficult for women to exercise their right to inherit property
Indian society has always treated its female citizens unfairly. While there are grave cases of inequality between men and women in India in the sectors of education, pay cheques, societal norms and career choices, women have to struggle the most when it comes to inheriting property from their parents or family.
There are very rare instances where a woman did not have to put up a fight to get what is rightfully her share of the family property ownership. It is 2019, but the plight of an average Indian woman when it comes to inheritance is a pitiful and sorrowful one. As a daughter, sister, widow or daughter-in-law, she is hardly ever given a voice and not even made a part of any conversation which has anything to do with property ownership or its distribution. The men in the family are always given the first and only preference when a will is made.
Women are told by their own parents that post marriage they are not to cause any kind of 'hassle' to their brothers post the death of their parents by claiming a stake in the property. Most women are emotionally blackmailed or coerced into thinking that they have no right whatsoever to the property of their ancestors. By the time they realise that fighting for their right in a court of law would have helped them, it is already too late.
There are exceptional Indian women too who have fought tooth and nail to get a stake in what was always theirs but never given to them. The story of a 54-year-old woman, who wished to remain anonymous, is very inspirational. Back in 2012, the demise of her mother showed her the true colours of the extent of her brother's greed. The two had a showdown post which she approached the court for a share in the money after the property was sold. She won and the money received helped her slash the EMI on her current home loan.
Over the years, property laws in the country are being slowly but steadily modified. Now, the law even protects the right of inheritance of the widowed daughter-in-law as well. If her late husband's parents also pass away, she has a right to an equal share in the property. This means that she has every right to get an equal share just like her late husband's siblings. She can take her brother-in-law and sister-in-law to court if they do not give her a share in the property.
If she has any children, they will automatically become eligible to the inheritance. In the case of her passing away, they still will have a stake on the property and it would be illegal for any member of the family to snatch the property from them.  
Today, despite the fact that most Indian women have started working and becoming financially independent, very few have proper knowledge about their right to inheriting a property.  
The game changer:
The Hindu Succession Act (2005)
The passing of this law was no less than a landmark for women in India. It finally gave them the right to own ancestral property. It is a known fact that the majority of land in India is privately owned and is passed down through the generations.
More than five decades ago, a bill was sanction which permitted daughters to own property. What made the 2005 bill standout was that it allowed even a married daughter to have the same right. It was introduced under the Hindu Undivided Family (HUF) Act to the parliament in order to be made into a law. Most men in the parliament had vehemently argued against its passing.
Women need to become a little more open when it comes to matters of property. The best way to do so is to have a mature word with their parents and ask them if they intend to make a will and if they have what have they passed on to her.
If a woman does not get any feedback regarding her query, it is completely okay to take the legal route to find out information.
If a woman's husband wishes to buy a property, it is mandatory that he makes her the primary homeowner.
A woman has to actively participate in the conversation regarding finances in her family.
Source: Times Property