Iconic Chrysler Building In New York City To Be Sold For $150 Million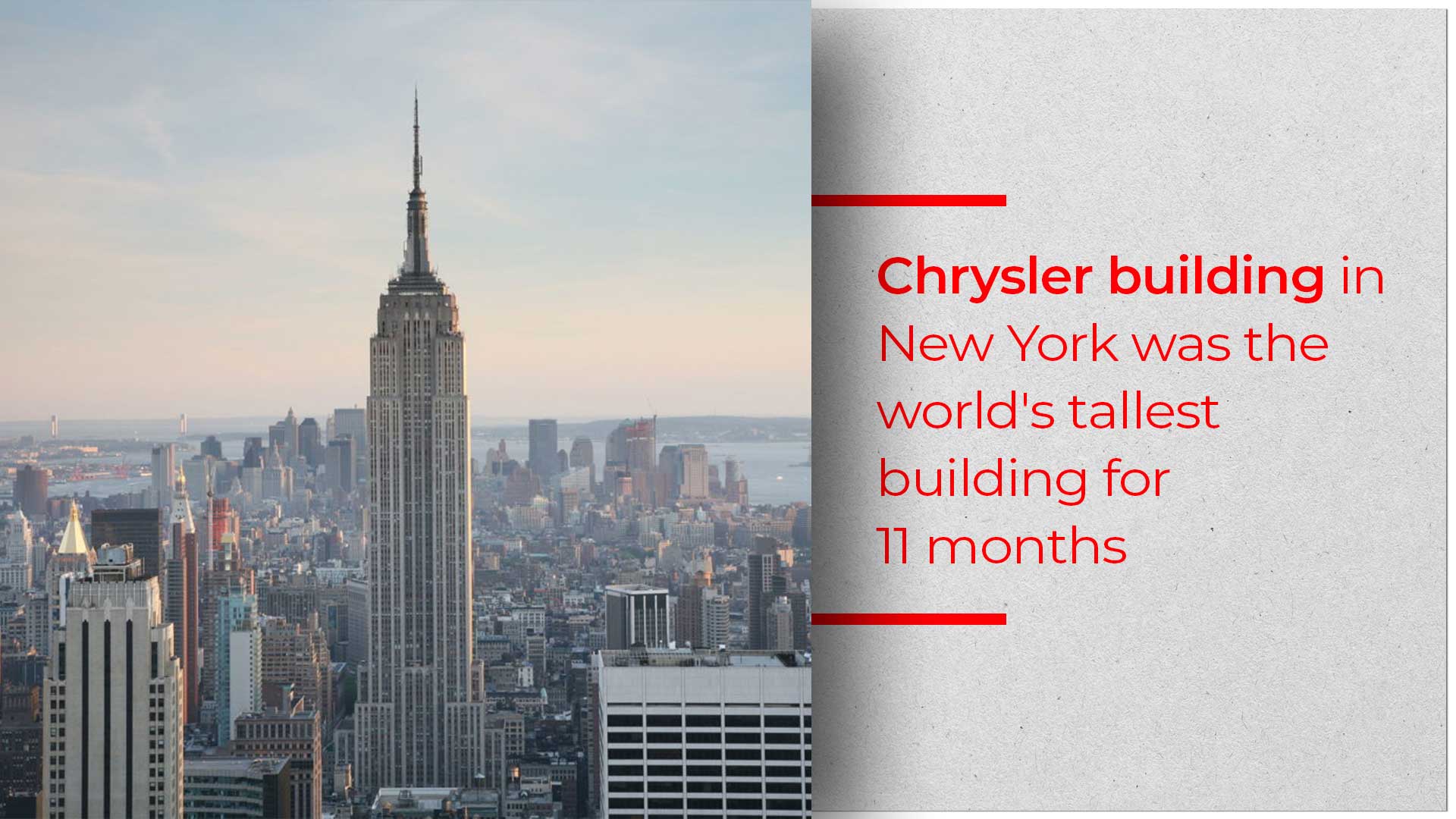 According to reports from The Wall Street Journal, Chrysler Building in New York City would be sold for a little more than $150 million which will prove to be a massive loss for the sellers
The iconic Chrysler building in New York City is going to be sold for $150 million. RFR Holding LLC, a New York real-estate firm led by Aby Rosen, and the Austrian real-estate firm Signa Holding GmbH are buying the building. Abu Dhabi Investment Council had paid $800 million for a 90 percent stake in the building in 2008.
RFR owns Mies Van Der Rohe-designed Seagram Building at 375 Park Avenue, the Church Missions House at 281 Park Avenue South, and the Lever House at 390 Park Avenue. The structure is a 77-storey art deco tower with 1.2 million square feet. The building had been bought by real estate group Tishman Speyer in 1997 for $210-250 million for a 10 percent stake.
The owners of this building don't own the ground beneath it and pay rent to the Cooper Union school. The rent surged from $7.75 million to $32.5 million in 2018 and it is expected to reach $41 million in 2028. Approximately 400,000 square feet of space in the building is vacant or will soon be vacant in the coming years.
The structure is 1,046 feet tall and was the world's tallest building for 11 months until the Empire State Building in Manhattan was built. Current tenants of the building include law firm Moses & Singer, Creative Arts Agency and co-working firm Spaces.
The owners of the building opened it for sale in January and CBRE was marketing this building. Maintenance costs for such old buildings are also a problem with new and modern structures rising at a rapid pace. Tenants are more attracted to these modern structures.
ALSO READ: The Greenpoint In New York Will Be Ready By The End Of This Year