Byculla to witness transformation owing to upcoming projects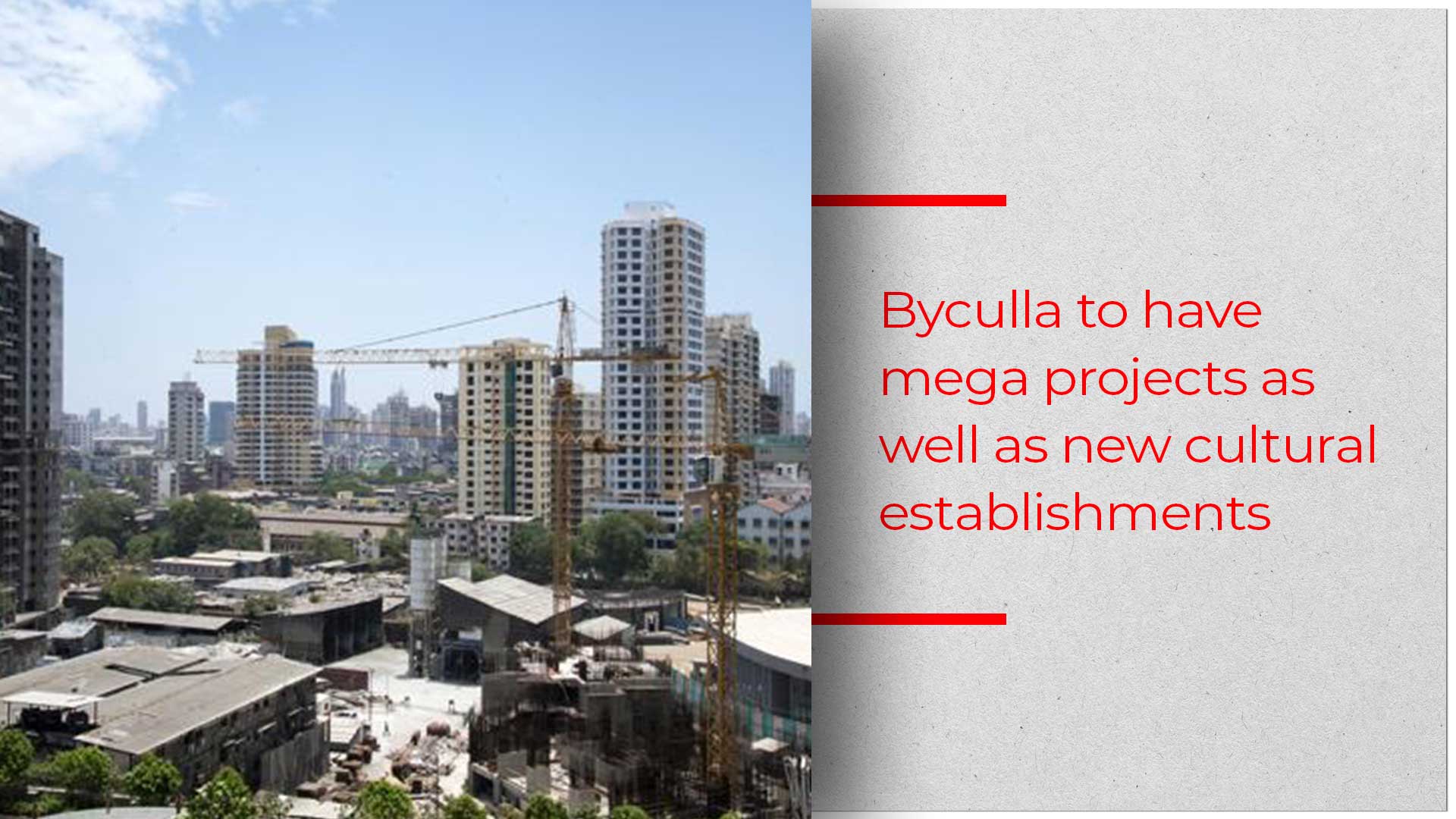 As real estate giants view Byculla as a location with tremendous potential to develop, residents of this region gladly welcome the modern housing projects equipped with lavish amenities
Byculla is the next city in the row awaiting a huge transformation. Mega real estate and infrastructure projects are lined up in Byculla. Graphic designer Sameer Kulavoor and his sister Zeenat, a typographer, are keen to create a map for Byculla. A map that would have the location of heritage spots, eateries and hangouts in the neighbourhood. The duo wants to create awareness about the locality's rich history as well as current developments through this map. The Kulavoors have the support of heritage experts and Siddharth Somaiya, the chef and owner of 'Goyaa', a fine-dining restaurant in Byculla and they expect the map to be ready by the next month. Once the map is ready, people can find it in restaurants, malls and other entertainment spots.
Gulam Zia, executive director (valuation and advisory) at Knight Frank believes that the upcoming infrastructure and residential projects would change the look and feel of Byculla. High-rises and residential towers having all modern amenities are being planned in Byculla by some of the city's biggest developers. After the completion of many proposed projects, it will add about 10,000 apartments to south-central Mumbai. Zia said that it will bring a phenomenon of vertical living that will be entirely new to Byculla, which is characterised by chawls and smaller, standalone apartments. Urban planner Pankaj Joshi of the Urban Design Research Institute (UDRI) said that Byculla was the nerve centre of South Mumbai. In the 1870s, Byculla was in par with Malabar Hill. But a century later, it became downmarket.
Developers believe that Byculla can be developed as it has tremendous potential.
Nandan Piramal, Executive Vice Chairman of the Peninsula Group, stated that Byculla is the next big story for them. By 2022, Salsette 27, a project by Peninsula Group will have two towers and accommodate over 500 families. The location of Byculla has worked highly in its favour. It is easily accessible from BKC, Lower Parel and South Mumbai. Piramal Realty has also planned a multi-tower project called Piramal Ananya. Connectivity to the northern suburbs and Navi Mumbai via the Eastern Freeway and various monorail and metro rail projects have acted as a catalyst in creating a huge demand for residential properties. About 80 percent of the buyers in the upcoming projects of Salsette and Monte South (a joint venture by Marathon Group and the Adani Realty) are local residents. The price of apartments ranges from Rs 3 crore to Rs 13 crore in these projects.
The Managing Director of Marathon Realty, Mayur Shah noted that the people of Byculla have money but they didn't have access to facilities like swimming pools or multi-level parking lots. But now they are eager to upgrade their lifestyle. Many families in Byculla have amassed massive fortunes but stay in chawls because they prefer to have most of their families under the same roof. At the same time, people didn't have access to modern housing projects. But with developers making an entry with new projects, people have ample options to choose from.  
Byculla's mills were smaller and Section 58 of the Development Control Regulations for Greater Bombay allowed a developer buying a land mill to use only one-third of it for himself. After Section 58 was done away with in the early 2000s, Byculla became a spot for viable business ventures.
Byculla is not just turning into a real estate hub. It is also witnessing the growth of arts, entertainment and hospitality spaces. The 176-year-old Great Eastern Mills has become one of the favourite destinations for art lovers. The mill has been hosting various cultural events like music festivals and art shows. A small portion, however, still operates as a mill.
Khushru P. Patel said that 7,800 sq. ft. of his property is open for restaurants, services and IT companies. Patel is the founder-director of JAK Printers and he wishes to turn a part of his printers' compound into a 'mini Phoenix Mills', a food and entertainment hub. Siddharth Somaiya's 'Goyaa' is also a part of this compound.
Source: Mumbai Mirror