StayAbode Raises Additional Funds To Accelerate Growth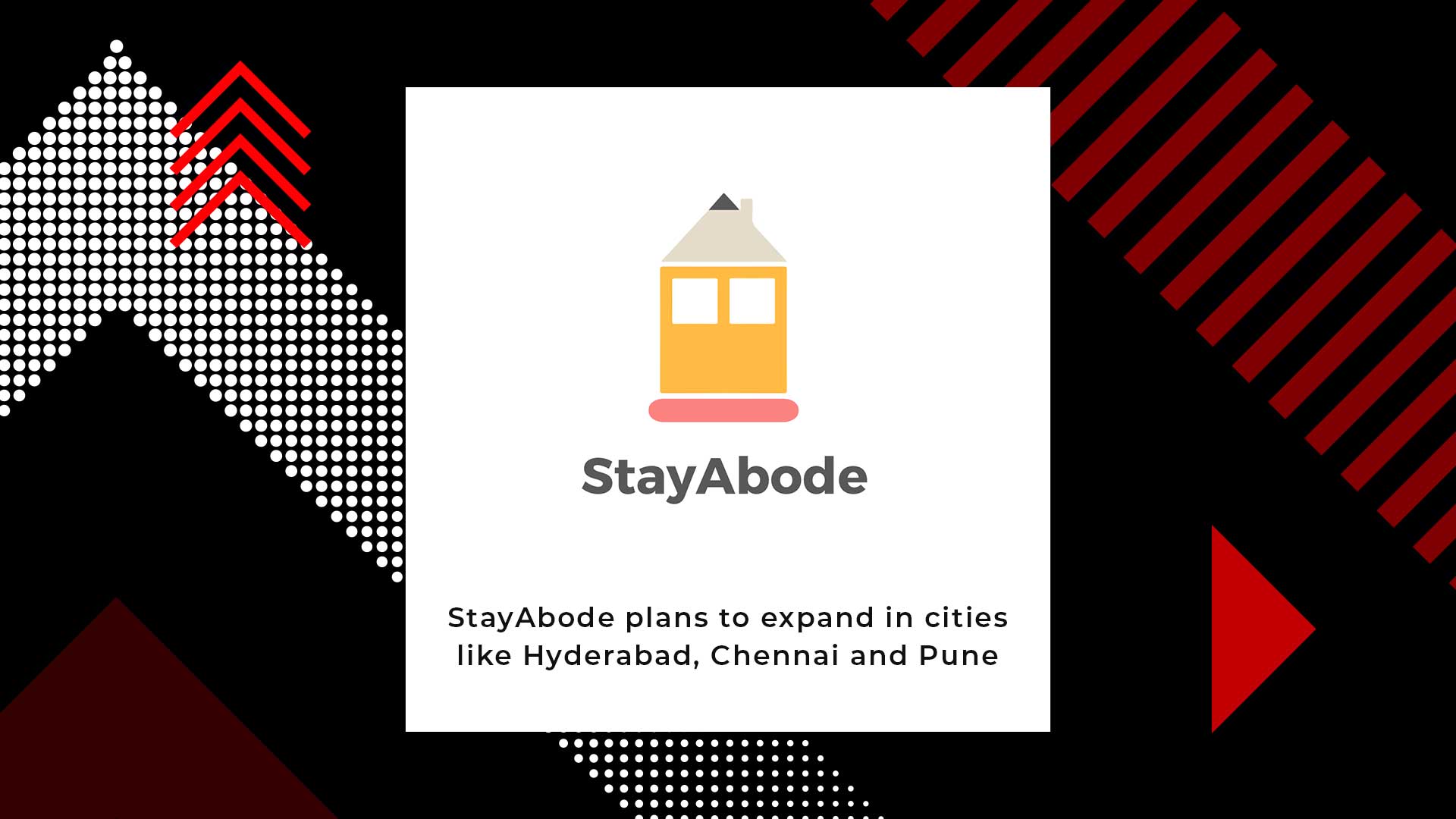 Co-living startup StayAbode raised an undisclosed amount as a top up to pre Series A funding with plans to expand in cities of Hyderabad, Chennai and Pune
Co-living startup StayAbode has managed to raise additional funds from Voyage Group, Akatsuki and Incubate Fund. The startup reveals that the current round of funding is a top up to pre Series A funding. Viral Chhajer, Co-founder & CEO of StayAbode said that the firm is in talks with investors to raise $3-5 million and hope to close the deal soon.
The startup also has extensive plans to expand in Hyderabad, Chennai and Pune.
StayAbode has 1,200 beds across 19+ properties in Bengaluru with a further 1,000 beds expected to be available in the next 6 months. The firm enjoys an occupancy rate of 97 percent and will gradually spread its wings in other cities over the period of time. Tatsuya Hase, GM, Investment Division at Voyage Group, said that they had picked StayAbode as their first investment in the Indian market as they believed co-living is the future of millennial living in India. StayAbode is well placed to create great value and they are excited about the future of the company.
Nao Murakami, General Partner at Incubate Fund India said that they are big believers of co-living as a real estate play and think StayAbode would be one of the few winners of this rising model in India. So they decided to make a follow-on investment on this round as well.
The startup had raised $1 million in the last year and a half.  Japanese funds and angel investors Incubate Fund; Vineet Sekhsaria, head of real estate investing at Morgan Stanley; and Mridul Upreti, former joint managing director of JLL India are among the investors of this startup.
The startup is targeting millennials living in rental residential real estate. The firm is all set to enhance its technology, design, service, community and brand to establish itself as the best co-living space provider. The co-living market is valued at around $10 billion globally and is expected to reach $15 billion by 2020.
StayAbode has partnered with CP Developers to set up the largest co-living project globally with 1,400 people living in a community environment in Whitefield. Whitefield is a professional hub neighbouring ITPL and large MNCs that have a working population of over 50,000 millennials.
Source: ET Realty
ALSO READ: Co-Living Comes To The Rescue Of Worried Builders