Rajasthan Housing Board Proposes To Acquire Land In Eight Cities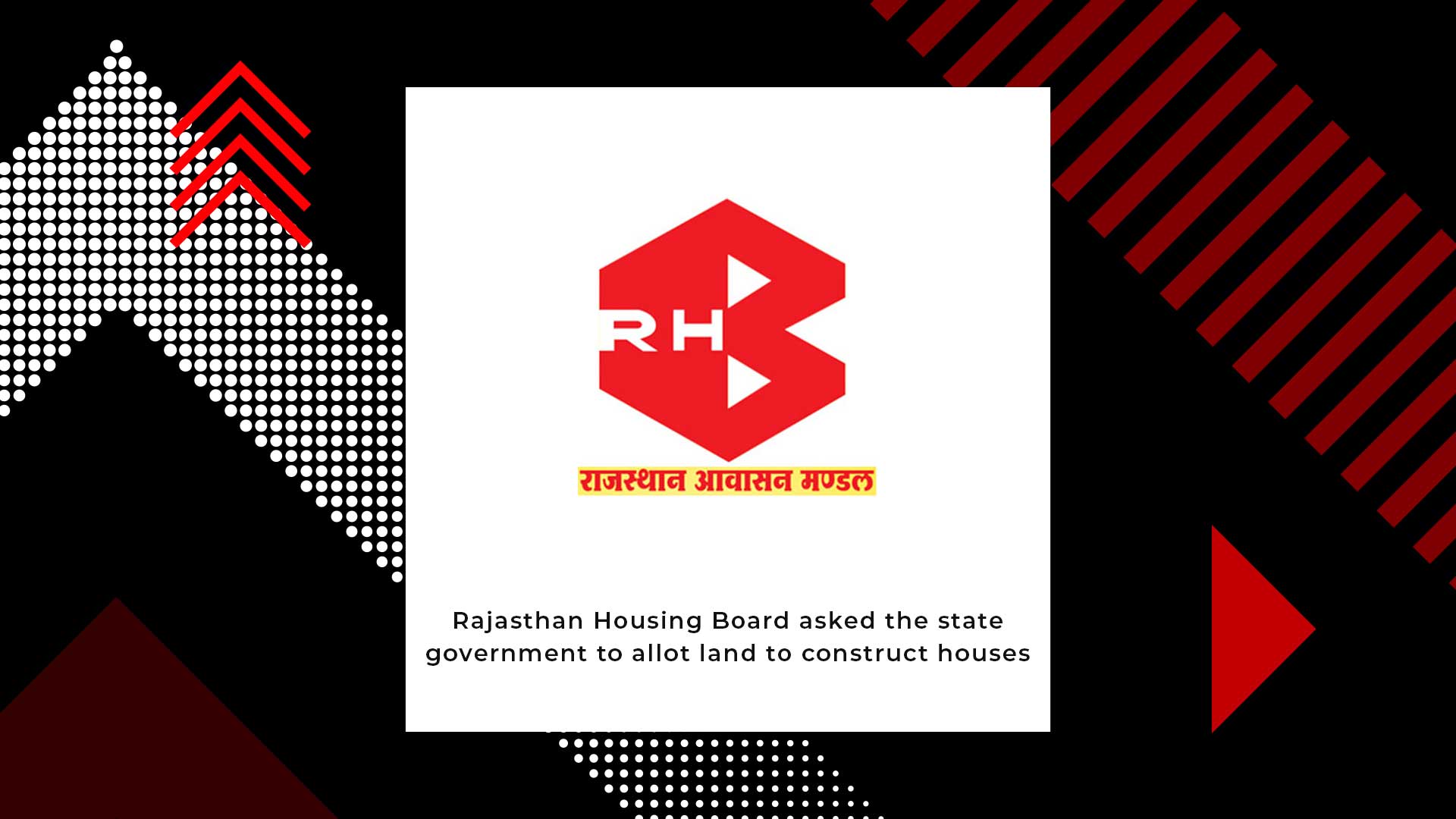 Rajasthan Housing Board put forth a proposal to construct 98,000 houses in eight cities as it had transferred its land for construction of Jaipur Metro station
The Rajasthan Housing Board (RHB) had transferred its prime land for the construction of Jaipur Metro station at Manasarovar in 2012. The board has asked the state government to allot land in eight cities in return. According to the proposal forwarded by the RHB, it would construct 98,000 houses on the land in eight cities. CM Vasundhara Raje of the BJP government had imposed a ban on construction in 2016 after she found that inferior materials were used for the construction of houses.
The new proposal, however, is expected to revive RHB. An RHB official said that the board had been waiting for the past seven years to receive land in return, which it had transferred for the construction of the metro station in 2012. The land worth was around Rs 317 crore. The then government on November 5, 2012, issued an order to return the land of the same value to RHB. However, the proposal remained unattended in the past BJP tenure.
Congress government had promised to boost the RHB and thus the new proposal is being put forth. The RHB was established in the year 1970 and its motive was to provide houses on a no-profit-no-loss basis. After Chief Minister Vasundhara Raje imposed a ban on the board, the then chief secretary, C S Rajan, issued an official order May 24, 2016, against RHB. The state government also banned land acquisition in the month of October.
The RHB has been catering to the housing needs of the lower middle class. The state government had planned to dissolve RHB in the year 2017 after corruption cases were reported against officials who increased the prices in connivance with the contractors.
Except for lower income group (LIG) and economically weaker section (EWS) houses on Public Private and Partnership (PPP) model, the RHB is currently not involved in any of the projects as it doesn't have permission. Developers also have backed out from the RHB scheme due to speculations about RHB shutting down.
Source: ET Realty
ALSO READ: Prices Of Flats Spike Due To Construction Of Metro Rail Projects