HDFC Capital Advisors And Tribeca Develop Housing Projects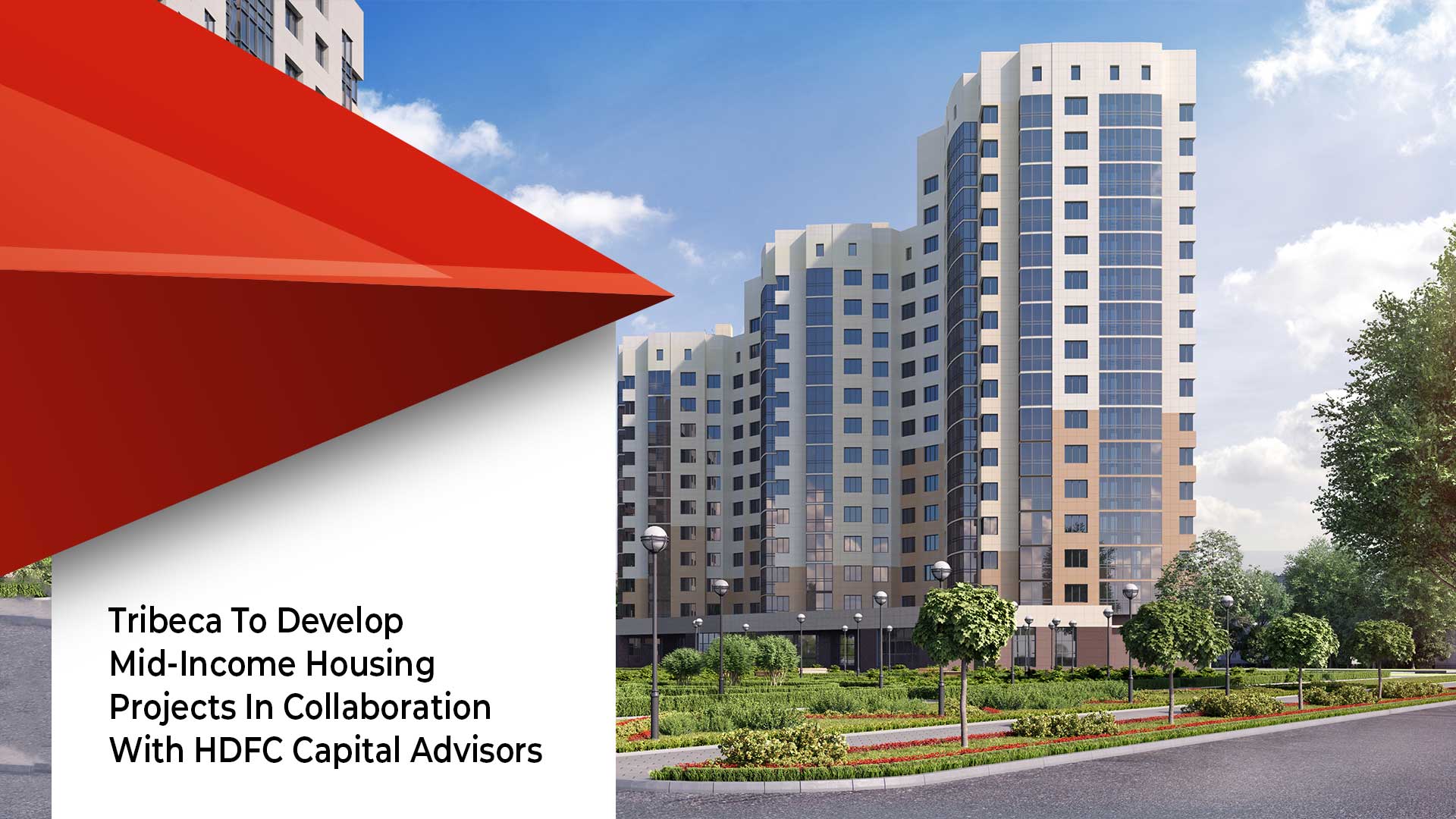 HDFC Capital Advisors and Tribeca develop mid-income housing projects in Mumbai and Delhi-NCR with a fund of Rs 500 crore to address the demand-supply gap in affordable housing
Mid-income housing projects would be developed in Mumbai and Delhi-NCR by HDFC Capital Advisors and realty firm Tribeca. Rs 500 crore fund is allotted for these projects. Tribeca is developing two Trump Tower projects in Kolkata and Gurugram. Rs 500 crore will be invested through a combination of debt and equity. HDFC Capital Advisors is the fund management arm of HDFC Ltd which exclusively focuses on real estate.
MD of Tribeca Kalpesh Mehta told PTI that this was the first time HDFC Capital has set up a platform with new age developers like them. They have already identified their first project in Gurugram where around 600 flats would be constructed. The construction cost would be Rs 300 crore and the company has tied up with a local developer who owns the land. HDFC Capital has already invested Rs 135 crore as debt in this project.
This project will further boost Tribeca's model of acquiring projects from existing developers through 'Joint Venture' and 'Development Management' structures. HDFC Chairman Deepak Parekh said that housing remains a crucial need in India and the demand for housing is expected to grow substantially with increased urbanisation. HDFC's endeavour is to participate in the huge opportunity of mid income and affordable housing in the country. HDFC Capital has two affordable housing funds- HDFC Capital Affordable Real Estate Fund I and II which sums up to $ 1 billion.
Tribeca is involved in five projects worth Rs 6,500 crore across Mumbai, NCR and Kolkata.
Tribeca was the frontrunner in establishing a branded residential business in India through partnership with the Trump Organisation. This resulted in India having the largest number of Trump branded properties outside of North America.
Source: Livemint
ALSO READ: Banks To Reduce Interest Rates On Home Loans