NAREDCO Supports Construction Technology Year With iDAC Initiative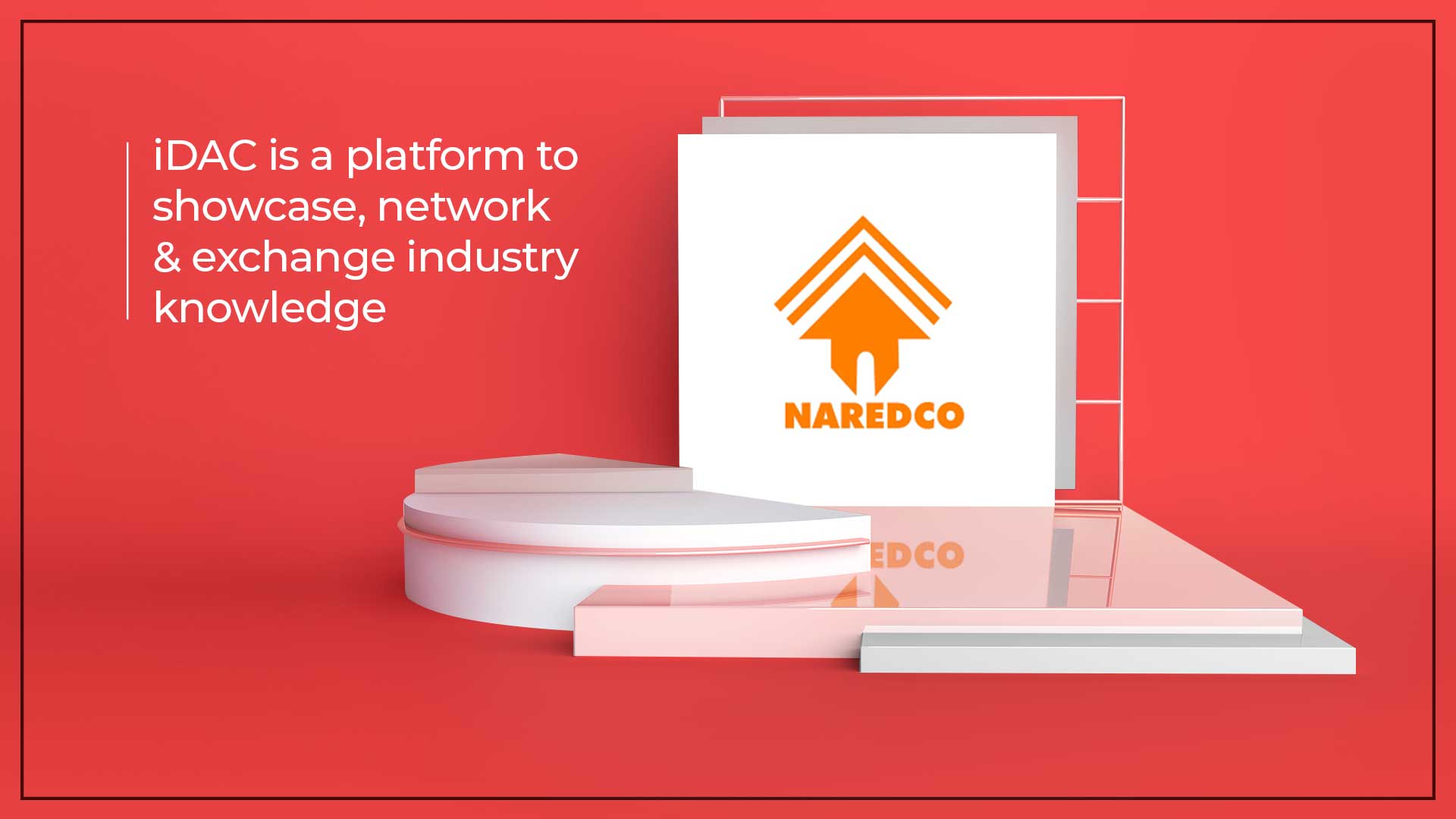 Apex real estate body NAREDCO along with Nova Exhibitions & Conferences Pvt. Ltd introduces "iDAC", an initiative in lines with our honorable Prime Minister Shri Narendra Modi's vision of coining the year April 2019 to March 2020 as the "year of construction technology".
The 3-day exhibition commenced on 8th March 2019 at BIEC (NESCO) Goregaon, Mumbai in the best interest to showcase the technological advancement in the Indian construction and real estate industry. The exhibition was inaugurated by Mr. Rajan Bandelkar- President, NAREDCO Maharashtra and witnessed the presence of some of the key movers & shakers of the industry including Shree Gopal Kabra- Managing Director, R R Kabel, Manju Yagnik- Vice Chairperson, Nahar Group, Vilas Avchat- Vice President, Indian Institute of Architects, Gurmeet Singh- Vice Chairman, IGBC and other stakeholders of the fraternity.
iDAC is a platform to showcase, network & exchange industry knowledge advancement in the industry, for the industry thus, keeping an eye on current market affairs, issues & trends. The exhibition is targeted towards the key government authorities, developers, architects & designers, civil & structural engineers, consultants-contractors & MEP professionals. "iDAC" will cover the entire gamut of materials & technologies involved in every phase of construction through its multi-city travelling discussion forum & a mega exhibition in Mumbai, India.
Speaking on the occasion, President of NAREDCO Maharashtra, Mr. Rajan Bandelkar said, "We are optimistic to convert concealed challenges into opportunities that are affecting the real estate industry. The key focus would be to improve the technology and bring in new techniques in construction sector as our Hon'ble Prime Minister has discussed topic like urban challenges, ensuring livability and desirability of affordable housing, skill development in construction sector, enabling eco-system for new construction technologies, innovations in construction equipment manufacturing sector, new technologies in construction beyond housing sector among others."
During this year of construction technology, the real estate fraternity will be exposed to enormous potential in regards to technological advancement that will lead to a well-systematic approach that will eradicate various issues and concerns of the industry, a major one being inability of deliverance at the builder's end. Also, the support of private sector in affordable housing will further pace up the dream of housing for all by 2022'. Overall, the sentiments of the industry are changing and indicates a promising milestone of the real estate sector evolving into a trillion dollar economy by 2030.
About NAREDCO
National Real Estate Development Council (NAREDCO) was established as an autonomous self-regulatory body in 1998 under the aegis of the Ministry of Housing and Urban Poverty Alleviation, Government of India. It is in this year that the Government of India redrafted the National Housing & Habitat Policy, giving due importance to the Housing and Real Estate sector, thereby declaring housing for all citizens by the year 2022.
The Indian housing and real estate sectors and the allied industries hailed the establishment of NAREDCO, as the apex national body for the real estate industry and visualized it as a single platform where Government, industry and public would discuss various problems and opportunities face to face which would result in speedy resolution of issues. It was formed with the mandate to induce transparency and ethics in real estate business and transform the unorganized Indian real estate sector into a matured and globally competitive business sector.
The National Real Estate Development Council strives to be the collective force influencing and shaping the real estate industry. It seeks to be the leading advocate of developing standards for efficient, effective, and ethical real estate business practices, valued by all stakeholders of real estate sector and viewed by them as crucial to their success. NAREDCO works to create and sustain an environment conducive to the growth of real estate industry in India, partnering industry and government alike through advisory and consultative processes.
ALSO READ: NAREDCO Doles Out Solutions To Revive The Real Estate Sector