An Affordable House Is The Best Way To A Bigger And Better House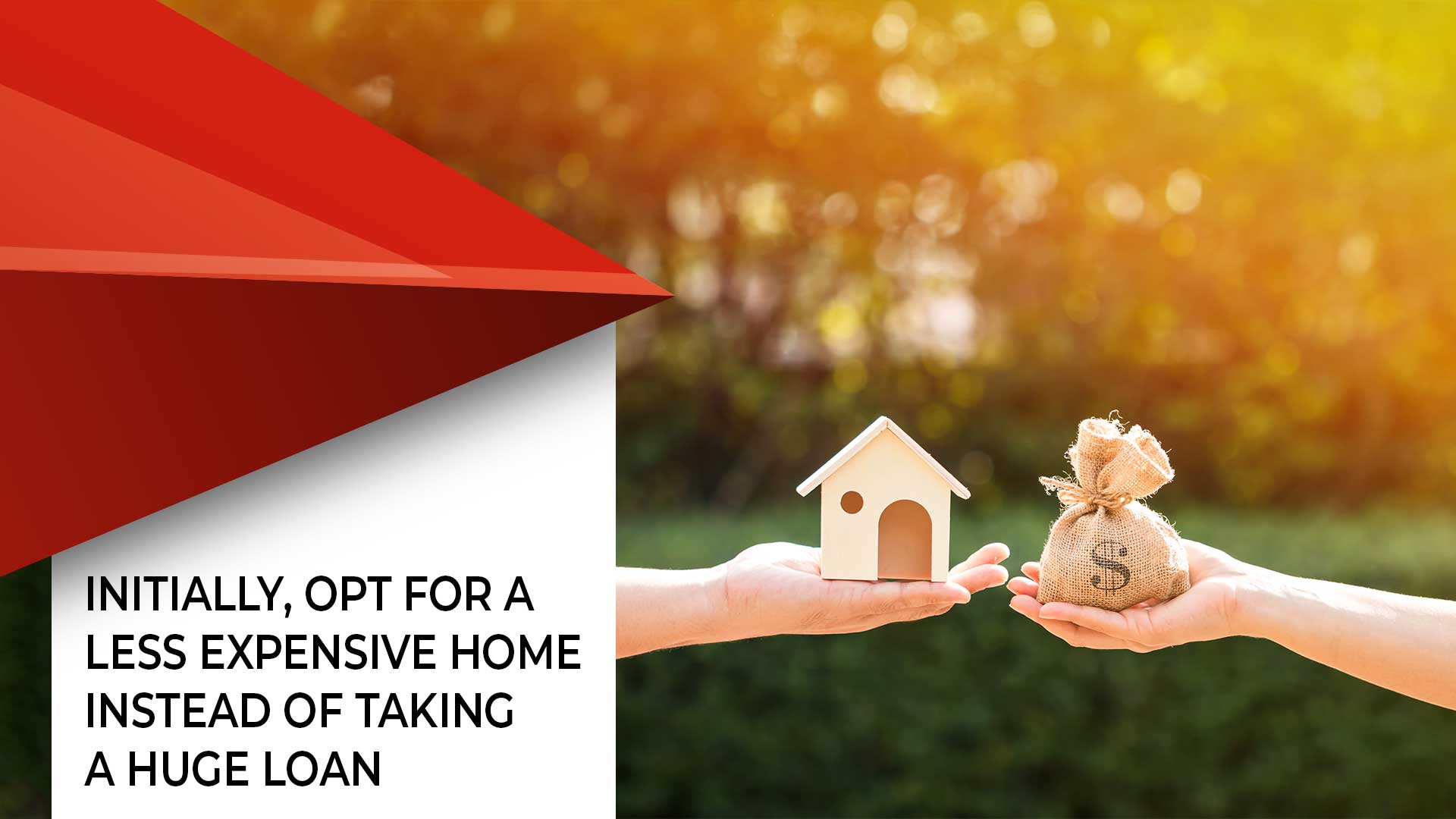 Buyers should prefer an affordable house instead of taking hefty loans if their budget doesn't support a luxury home with modern amenities. This starter home can be sold to finance a bigger and better home in the future
Buying a home requires a lot of patience, effort and research. A buyer should know when to buy, where to buy and how much to invest. Most people think that the home they buy should be equipped with all the amenities so that in future they don't have to switch to another one. But what most people forget is their budget. Home loans act as a saviour for those whose dream home is beyond their budget. But taking huge loans will land you in trouble.
Instead, there is another option that buyers can opt for. Buying a smaller and affordable house is a more rational decision than borrowing huge loans and spending the rest of the lifetime paying interest on loans. First-time homebuyers should consider buying a starter home. The starter home will cater to your immediate need of owning a house. At the same time, you can plan for a lavish home for yourself in the future.
Anuj Puri, Chairman, ANAROCK Property Consultants recommends to buy a small, compact home if the buyer's income is modest. The house can be sold later to upgrade to a larger house when the buyer's income has risen.
The advantage of moving into a smaller house can be better illustrated with an example. Suppose a buyer wants to buy a 3 BHK flat which costs Rs 1 crore. He takes a loan of Rs 80 lakh for 20 years at an interest rate of 8.5 percent. This means Rs 69,426 would be deducted as EMI and the total amount will add up to Rs 86.62 lakh over a period of 20 years. Since the buyer's earnings are too less to afford a Rs 1 crore flat, most of his income would go towards payment of EMI and there would be very little amount left for savings. But if the buyer goes for a less expensive home, a loan of Rs 50 lakh would suffice. Rs 43,391 per month EMI has to be paid and the total amount would add up to Rs 54.14 lakh. This option would help the buyer save Rs 26,035 per month. This amount, if invested in a diversified equity fund, could yield around ₹58.32 lakh over the next 10 years, assuming a return of 12 percent. Hence, the buyer has accumulated enough savings to buy a larger home.
But one important thing to be noted is that starter home is not for everybody. If you think that it will take at least five years before you can purchase a bigger home, then only you should think of a starter home. Otherwise, it is advisable to continue to live on rent.  An affordable house should be located in a developing area at least, if not developed. Amenities within the housing society can be compromised.
According to Puri, a starter home can be small but should be located in a growing area. It is not necessary for all social and civic infrastructure to be in place at the time of purchase, as long as there are reliable prospects of it developing over time. A buyer should plan well in advance how he/she is going to offload the existing property when moving to a much better house. Selling such homes are easy as there is a rising demand for affordable houses. The location of the starter home is critical so as to gain maximum returns when sold in future.
Source: TOI