Brookfield Asset Management Buys Leela Hotels For Rs 3,950 Crore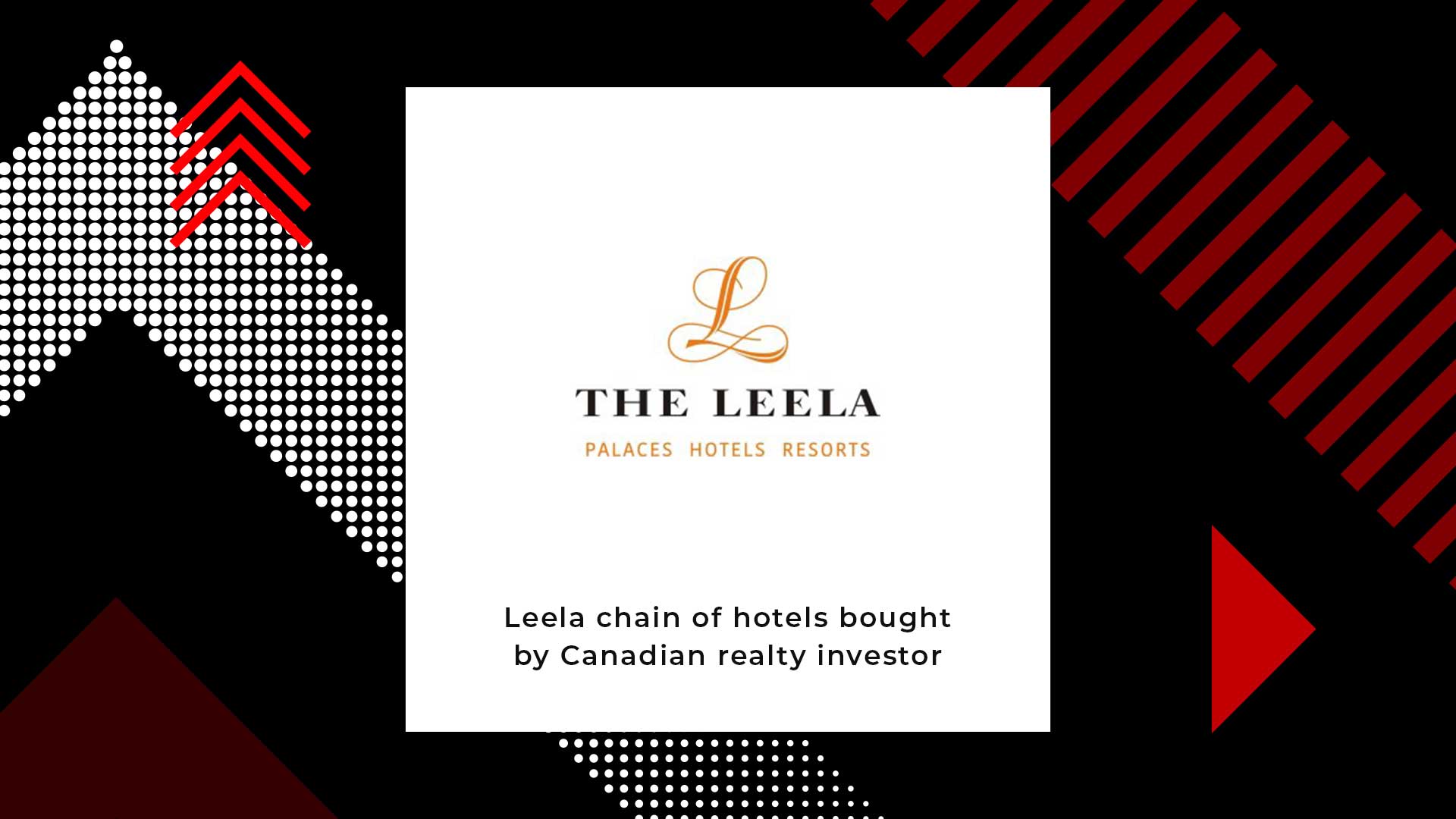 The deal between Brookfield Asset Management and Hotel Leela Venture is one of the biggest buyouts in the industry and will make Leela debt free
Grappling under massive debt, hotels of Hotel Leela Venture have been bought by Brookfield Asset Management. The Canadian realty investor, which is a force to reckon with globally, will pay a whopping price of Rs 3,950 crore to the Indian hotel chain. Four hotels in Delhi, Chennai, Udaipur, Bengaluru as well as an upcoming hotel in Agra have been purchased by Brookfield Asset Management. The company also bought the rights to the Leela brand from its promoters (Vivek Nair and Dinesh Nair). This is one of the biggest such deal in the history of the hospitality business. The hotels sold contributed to approximately 80 percent of the hotel group's revenues and consist of 88 percent of its total value.
The prestigious hotel group's downfall began back almost a decade ago in 2010. During that time it got a hold of extremely costly properties in Delhi right before the Commonwealth Games. In 2012, it set foot within the corporate debt restructuring (CDR) process. Difficult times loomed ahead because the returns were not as high as expected.
The deal, which will close within the next 6 months, is being handled by a Singapore-registered affiliate of Brookfield. In what can be termed as a hindrance free gesture, promoters will vote in agreement of the buyout.
This landmark deal will turn Leela debt free. Post the final execution of the deal, Leela will still run its Mumbai division (which is currently in a lawsuit with Airports Authority of India). However, in the near future, if it decides to sell it off, Brookfield posses the maiden right to buy it. Leela still is the owner of land in South Indian city Hyderabad as well as residential real estate in Bengaluru in collaboration with Prestige Group.
Other details of the deal
Leela's hotel management business will be transferred to Brookfield.

It will enter into a services agreement for the Mumbai property.

Leela Lace, a privately held unit of the group, will also transfer the lease of Bengaluru property to Brookfield.

Transfer of all intellectual property by the promoters for Rs 150 crore.

Providing business expansion services to Brookfield for Rs 150 crore.

Brookfield and the promoters will also enter into a JV for certain development projects.
In 1986, the late C P Krishnan Nair started operations of the first Leela hotel in Mumbai.
Source: TOI
ALSO READ: Brookfield To Procure RCom's Realty Assets Worth Rs. 800 Cr