Karnataka's RERA Website Needs To Be Improved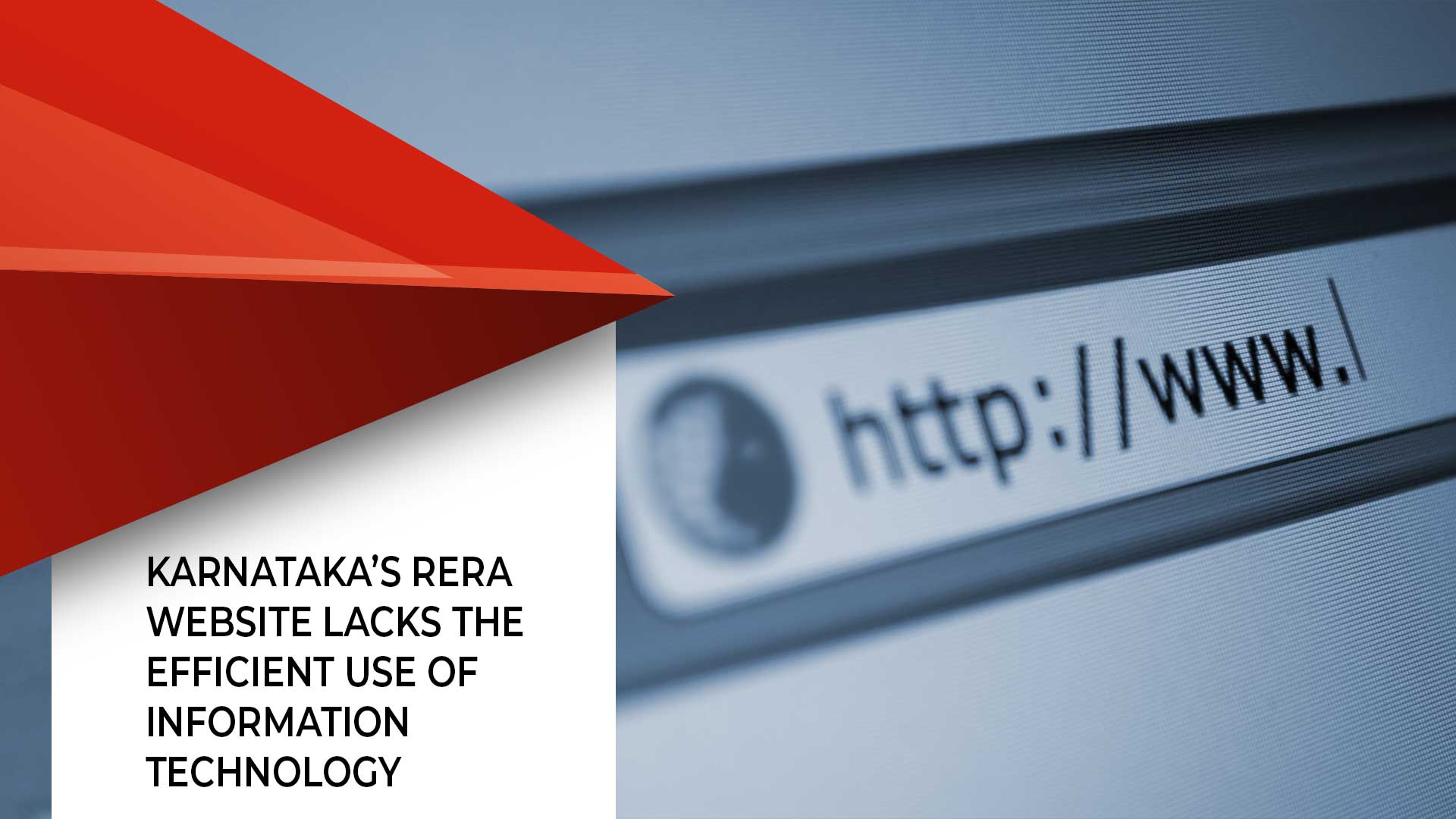 Karnataka's RERA website is yet to solve transparency issues and adopting information technology can bring relief to homebuyers' concerns
Karnataka's Real Estate Regulatory Authority has not yet adopted information technology which has led to transparency issues. The main problem is that the website is unable to provide some crucial information to the buyers. The website has information about the list of RERA registered projects, unregistered projects etc. But the information is not adequate and the homebuyers have been in search of more information.
The website contains the list of complaints against project proponents but the copies of the complaints are not available. Judgement copies are not uploaded from time to time. Accessing the Karnataka RERA portal too is a complex task. Lack of quarterly update of registered housing projects on the website is the main obstacle that buyers are facing.
MS Shankar, secretary of the Forum for People's Collective Efforts, said that publishing a quarterly update on the website is crucial as it helps buyers to take decisions based on verifiable projects status. It will let prospective buyers know the status of projects, sold and available housing units and help them make a decision.
Despite RERA making it mandatory to submit quarterly updates of registered projects, the details are not published online. According to an officer who earlier worked with Karnataka RERA, the inadequacies of the website can be solved with information technology (IT). According to the officer, the system has to be streamlined and made transparent. He suggested that more need to be done, including sending emails to the project proponents instead of sending them posts, publishing complaints and judgements, etc. K Srinivas, who joined in as RERA secretary last week said that he would hold a meeting with the staff this week and try to fix the transparency issues.
Source: ET Realty
ALSO READ: More Than 1,000 Developers Ignore Karnataka RERA's Notices