10 Ways To Keep Your Office Rental Tenants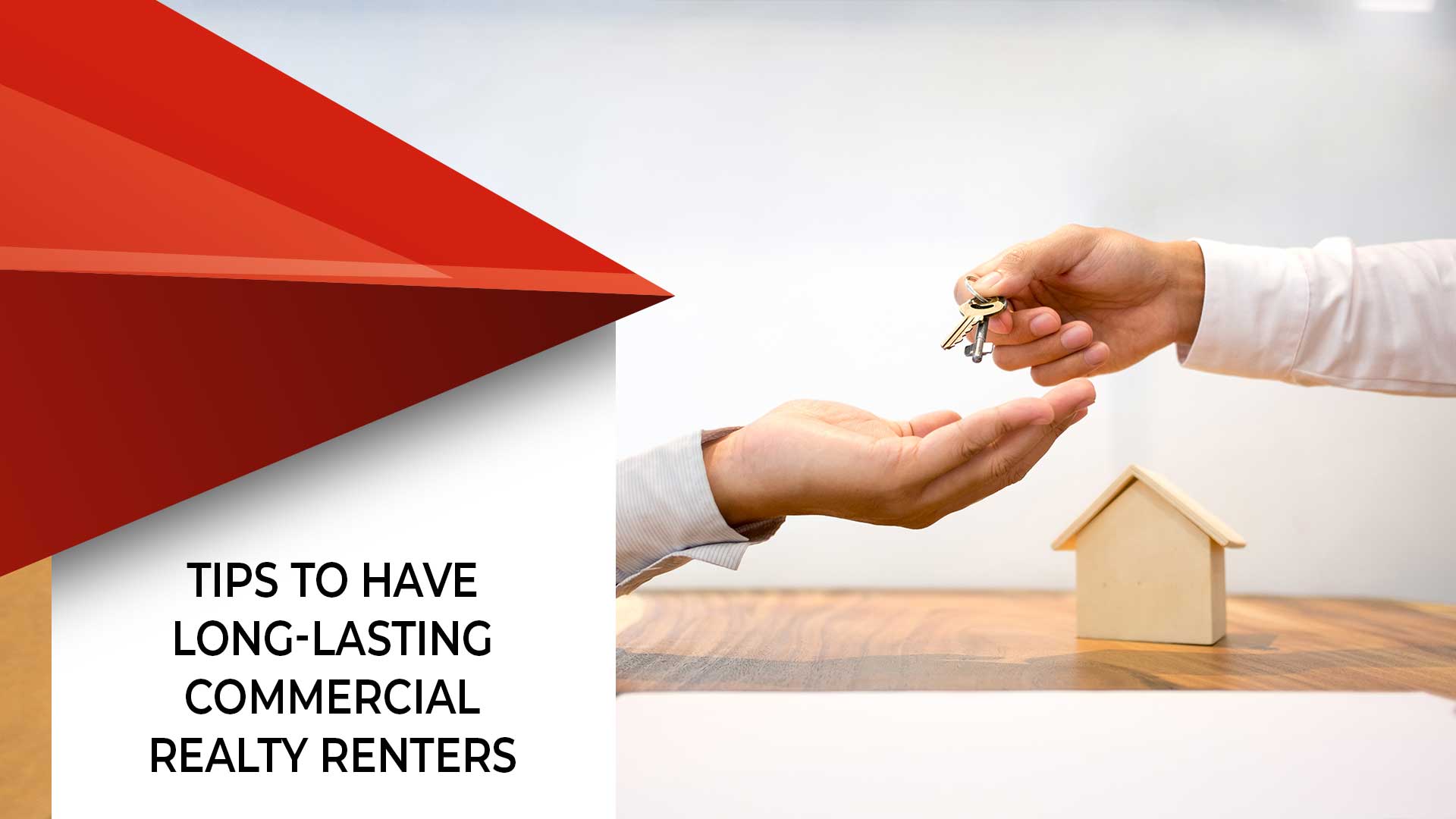 Top 10 tips for maintaining a fruitful relationship with your office space tenants
Big or small, office space is the physical manifestation of a company owner's vision. The space you provide on rent has to have everything to ensure a comfortable experience. Maintaining transparency and being attentive to his/her needs are also very important. RealtyNXT lists the top 10 ways to make sure your lessee is happy and satisfied with the office space you rent out.
Keep the appearance of the premises elegant 
It is absolutely vital for your premises to be presentable at all times. Make sure you do up the place tastefully and remember the place will be used as an office, not a house! It is best you keep it minimal and clean. Classy artwork and uniquely shaped furniture in your lobby area will amp up the space. If your tenant wishes to add something more to the inner office area then you can allow it. Just make sure it is not something permanent.
Provide a pantry
A well-maintained canteen and pantry with inexpensive meal options will add to the appeal of the space because let's face it not everyone can bring food from home. We all ultimately work to feed ourselves right?
A strong internet connection
A reliable Wi-Fi connection with top-notch speed is something that is more of a necessity than a luxury in offices today. Without Internet, offices will not be able to function. Make sure you have a secure connection running throughout the premises. You can include its monthly charges in your rental fees.
Ample parking spaces
All metropolitan cities are perpetually space crunched when it comes to parking vehicles. A good commercial realty landlord will make sure that he/she secures enough space in the building premises so that there is no issue of parking. And if for some reason there is a lack of space the best thing to do would be to build a professional rapport with parking vendors in close proximity. Your tenants who have cars or motorbikes will be glad as well as very appreciative of the fact that you went the extra mile just to make sure their prized possession is safe and sound.
Access to the terrace/smoking zones
It is a known fact that many people in the corporate industry smoke. Not having a specially designated smoking zone would cause a lot of hassle to the non-smokers. It is best to delegate an area specifically for this. However, if you wish to maintain a strict no smoking policy throughout the premises, make sure you inform your lessee about it before you both sign the agreement. A spacious terrace area can act as a lounge or can be used for informal gatherings to unwind a little.
Smooth functioning elevators
Most corporate offices are in tall buildings. Not having a well-maintained and smoothly running lift will cause a lot of distress not only to you tenant but also his/her employees. Make sure you always have a backup in case something goes wrong with the lift. Hire an efficient engineer specifically for the time that whenever the lift faces any problem, you immediately will be able to provide relief to everyone.
Decorate the exterior space
Every building has some extra space right from the gate entrance to the entrance lobby.  It would make a wonderful impression if you can jazz up the exteriors by hiring a landscaping company to add green areas in a tasteful manner in that space. You need not to spend a ton of money for this task. Keep it pleasant yet beautiful.
Provide strong security
Remember, no place is perfect until it provides reliable security. Not only will a good security team make the tenant and his employees feel safe, but they will also ensure that some sort of discipline is maintained throughout the premises. Those offices which work late nights will specifically be looking at this offering of yours. State-of-the-art CCTV cameras, well-trained guards, good lighting throughout the premises, card access and scanning machines are some of the things you have to make sure are provided by you. Also, make sure the space has an emergency exit in case of any unwanted fire or any other hazards.
Referral rewards
If your current tenants are happy with whatever you provide them, they will make sure they do recommend your name to other people looking for office space. You are increasing their chances of doing so by offering them rewards such as special discounts if the people they endorse your service and space to actually come and avail of it.
Give the basics top priority
Water, electricity and other basic amenities are a must. Good quality desks and chairs, adequate lighting, good ventilation throughout the premises, special cabins for those in the hierarchy, AC and duct ventilators, and access to first aid. Your premises must have good toilets as well. There are zero excuses for not providing any of these.
In addition to the above-mentioned facilities, if you can provide a gym as well as an indoor game recreation area, it would definitely act as an attraction for your tenant/tenants.
These tips are guaranteed to make you have long-lasting tenants for your commercial space.
ALSO READ: Top 5 Ideas To Successfully Clinch An Office Lease Agreement