Experts Confident Of Escalation In Luxury Real Estate Demand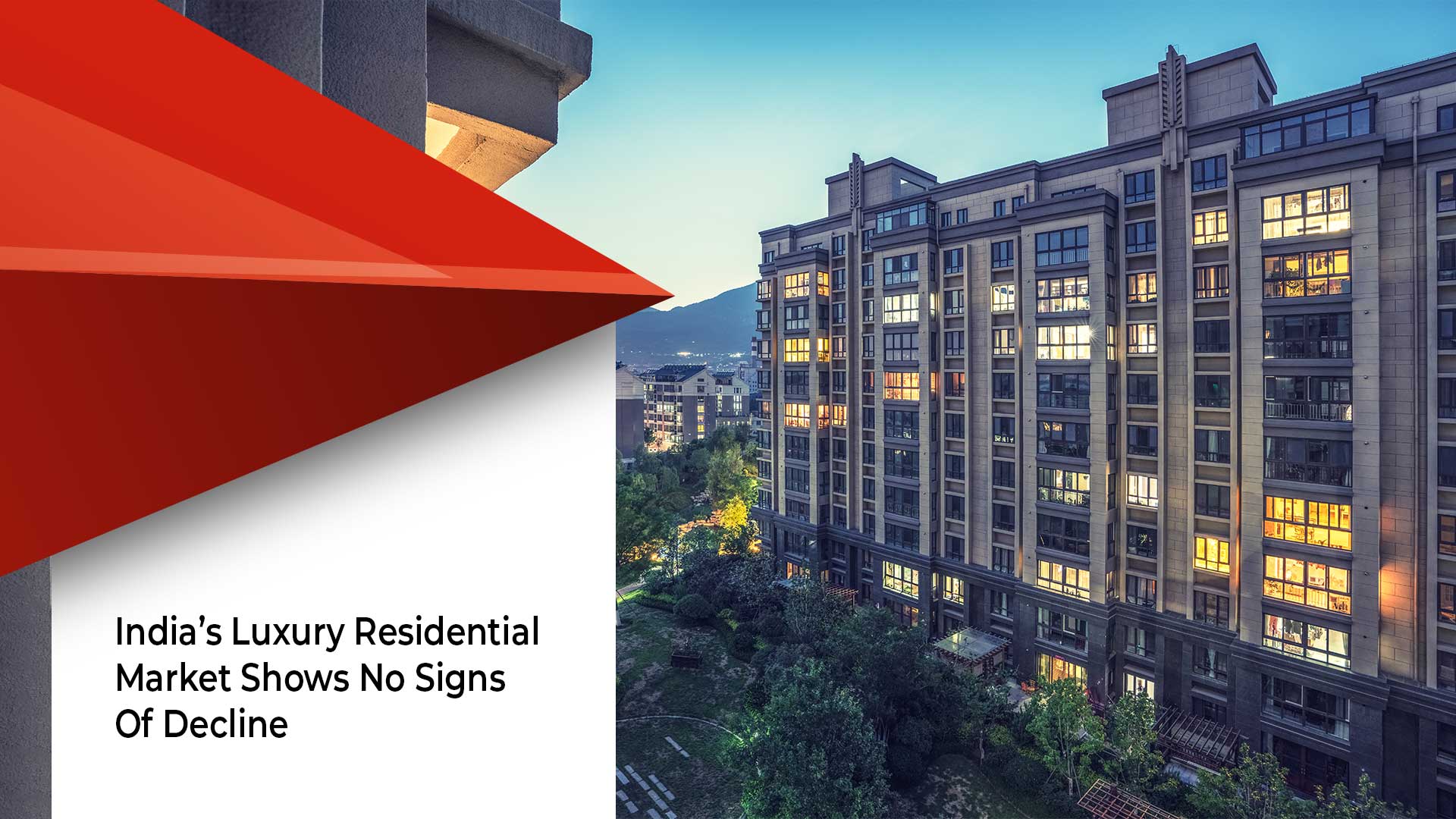 Real estate players predict that the already steady luxury residential segment in India will witness a massive increase in demand in the near future
India's real estate sector witnessed a massive jolt in terms of demand, especially in the residential real estate sector. However, luxury housing was not affected as badly as others. In fact, the luxury housing demand has been pretty steady in recent times and while it has not risen to epic proportions, it did not see a decline in its demand as well. Many real estate developers are confident that thanks to the recent cut down in GST rates, the demand for luxury homes will increase even more.
There are certain priorities that luxury home buyers have in mind when it comes to purchasing them. These include location, amenities, the niche provided, the brands used, the theme of the project, etc. Rates of luxury homes have never been an issue as their buyers have been people who are financially very well to do and have no dearth of money.
Interestingly, despite the other residential segments in real estate having the issue of massive unsold inventory, the luxury home segment did not witness this problem at all. Experts believe this could be due to the fixed number of projects made and sold under this segment.
In recent times, there was a huge uncertainty lurking around in India's real estate market because homebuyers as well as builders were waiting for the final decision regarding the Goods and Services Tax (GST).  
Director of M3M, Pankaj Bansal admitted that many buyers were merely waiting for the final word in GST and this was the sole reason why the demand was not high. "Now the clarification has come and rates are reduced, it has been a booster to the luxury demand," Pankaj added. M3M has collaborated with Tribeca Developers for the prestigious ultra-luxurious Trump Towers in Gurugram.
The Chairman of Million SqFt Realty, Abhishek Kulkarni stated that luxury homes have always been in demand and he sees this demand only increasing in the near future. He attributed it to luxury homes being built in the heart of metros where multinational companies have already established themselves in a big way.
Developers believe that most buyers of such homes have so much surplus cash that the only way to legally invest it is via real estate which can be liquidated in future.  
An advantage of buying a luxury home is also its massive capital appreciation over the years as compared to other residential segments. Pankaj gave an example to support this idea. "If price in the mid-segment grows from Rs 5,000 to Rs 8,000 per square feet over a period of 5 years, during the same period, the price of a luxury property would have risen from Rs 15,000 per square feet to Rs 25,000-30,000 per square feet," Pankaj said.
The maximum number of investment in the luxury housing segment is done by Non-Resident Indians (NRIs). According to 360 Realtors' Paritosh Kashyap, NRIs comprise of 35 percent of luxury homebuyers. The remaining percentage of buyers consists of politicians and businessmen.
According to real estate company Supertech's Chairman R.K. Arora, Mumbai is the numero uno market for luxury homes in India. India's financial capital sees projects with price tags starting from Rs 30 crore going all the way to a whopping Rs 100 crore. India's capital city Delhi comes in second with luxury homes costing anywhere between Rs 20 crore to Rs 70 crore.
Arora also spoke about other metro cities. Bengaluru, thanks to a boom in its start-up industries as well as private equity investments, has luxury apartments beginning at Rs 10 crore. Pune's luxury apartments Rs 15 crore onwards.
Source: Business Standard
ALSO READ: ASK Property Investment Advisors Invests Money In Residential Sector