Indian Commercial Real Estate Draws Private Equity Investments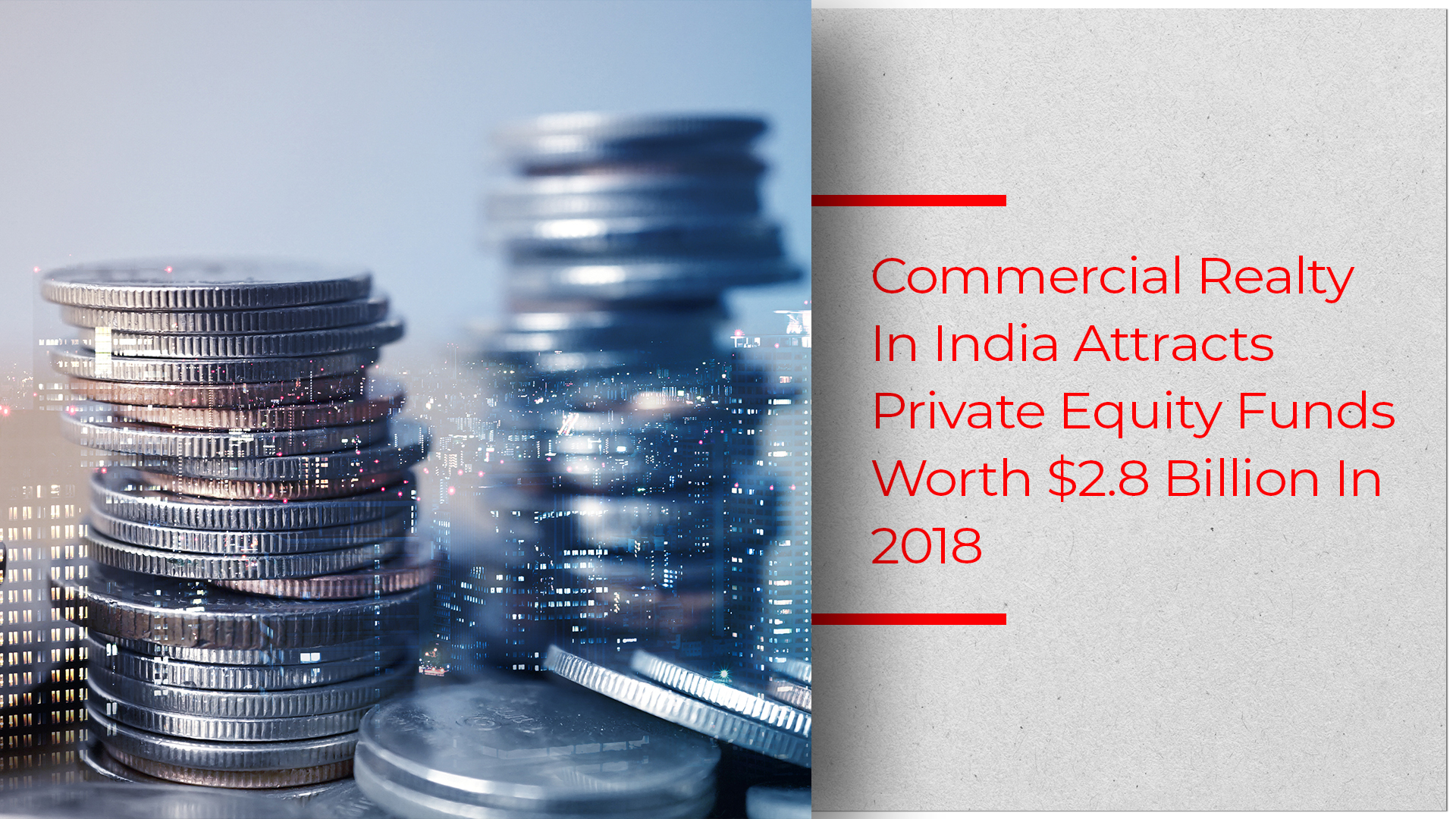 According to ANAROCK REPORT, institutional investors have made major investments in Indian real estate, especially the commercial real estate
According to data from ANAROCK Property Consultants, the private equity investments in the real estate sector have touched $1 billion in less than a quarter into 2019. Investments worth more than $4 billion was contributed by the institutional investors in 2018. The commercial real estate, particularly, has witnessed enormous inflow of funds from the institutional investors.
In the first quarter of 2019, Brookfield Asset Management acquired a portfolio of hotel assets of Leela Ventures for $570 million that contributed to more than half of the fund inflow. The commercial real estate recorded a four year high in the last year with private equity investments worth $2.8 billion. The residential segment however witnessed an 82% drop since 2015 with investments worth $266 million.
Shobhit Agarwal, MD, ANAROCK Capital stated that funding is a major hurdle for Indian real estate's growth prospects since the NBFC crisis. Private equity funding is the best alternative for developers who qualify for it. He believes that private equity funding will rise in 2019 owing to India's first (Real Estate Investment Trust) REIT listing.
The inflow of money from global investors is expected to continue its upward trend as Blackstone-Embassy Group has established the first ever REIT in India. The MD of ANAROCK Capital predicted that grade A office spaces will pull more investments in the future. The demand and growth of the industry also depends on the upcoming general elections. Funds from institutional investors would continue to flow provided there is political stability, proactive policies and a favourable microeconomic environment.
About 70 percent of the total institutional investments in the sector was in the commercial office segment. Retail real estate took the second position with 7 percent of the investments and the residential sector managed to gain less than 7 percent of the overall share.
Source: Economic Times
ALSO READ: A Guide To India's First Real Estate Investment Trust (REIT's)