Is PMAY Not Living Up To Its Promise Of Providing Homes By 2022?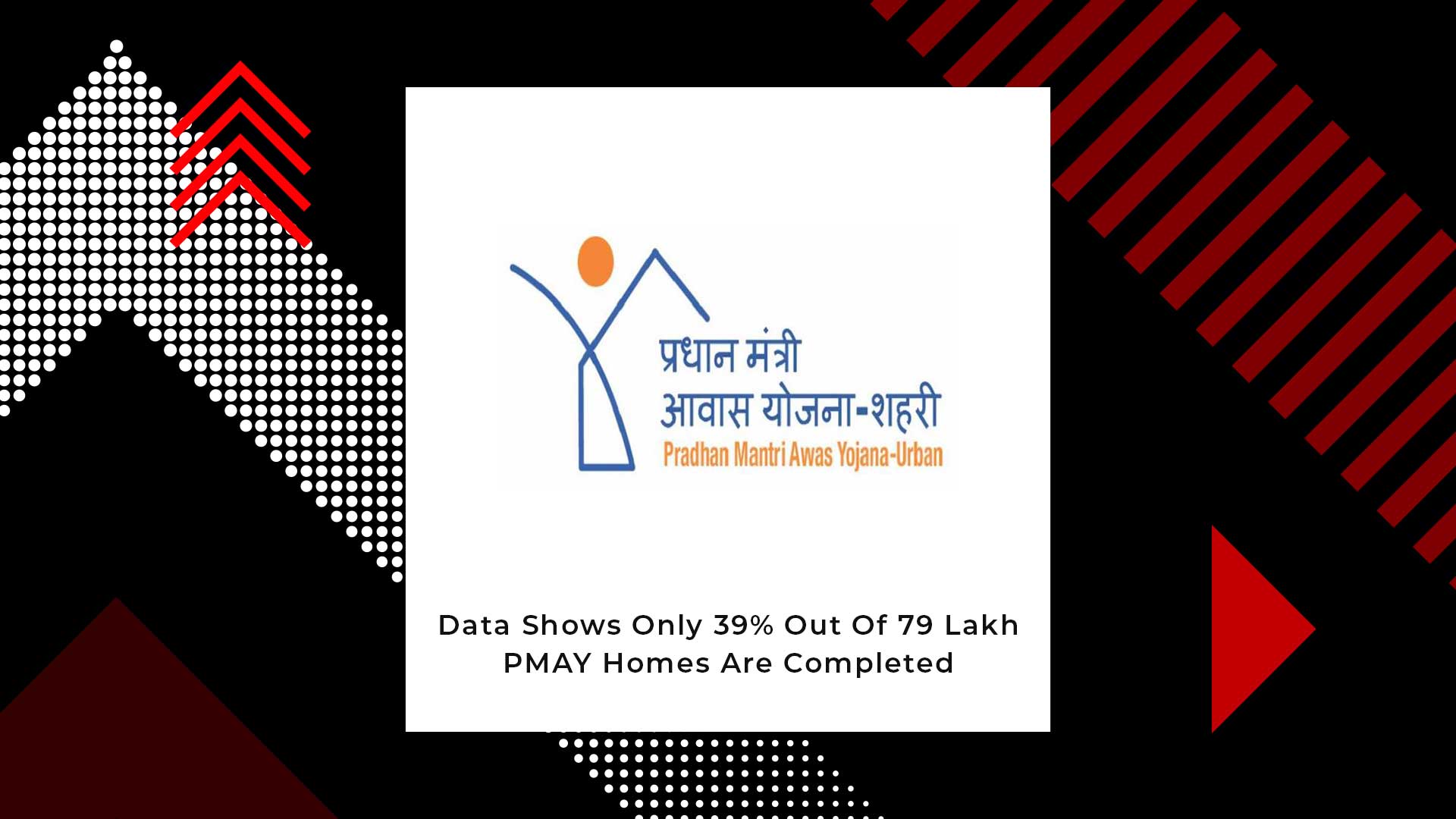 Data collected by Anarock as well as Ministry of Housing and Urban Affairs shows that work on PMAY homes has been going on at an extremely slow pace
Five years ago, the Pradhan Mantri Awas Yojana (PMAY) was launched with much aplomb and fanfare with the promise to prove 'housing for all by 2022'. However, its looks like the government's initiative has failed to even remotely live up to the monumental expectations it had created. According to data collected to property consultants Anarock only 39 percent of homes greenlighted under PMAY have been completed so far. With only three more years left for the deadline, it looks almost impossible for the entire target to be completed on time.
In the past, several media reports stated that work on approximately half a million homes for those eligible under PMAY (Gramin) hadn't even started due to unavailability of land. PMAY officials had back then promised to finish work on their target number before general elections begin. However, it looks like work not only PMAY-G but also on PMAY (Urban) is going on at a snail's pace.
The report stated, "Progress under the PMAY has been slow. As of now, we're not looking at realistic completion of the targeted number of homes."
Data provided by the Ministry of Housing and Urban Affairs (as of 25 February 2019) shows that the government has sanctioned only 79 lakh houses. And according to Anarock's report, only around 39 percent out of these 79 lakh homes have either been completed or occupied. That means that so far only 16,04,342 (20 percent) of the sanctioned houses, have been completed and 15, 25, 418 (19 per cent), have been occupied by residents.
Another worrying piece of data from the ministry is that houses which are currently under-construction and those which are currently being occupied include the projects that were pending from the earlier scheme of JNNURM (Jawaharlal Nehru National Urban Renewal Mission). Noteworthy here is that the ministry does not specify how many of these units are from JNNURM.
"The gap is too big to ignore," the Anarock report added.
With the general elections right around the corner, the government will certainly be in the spotlight for the promises it had made. PMAY being one of the biggest ones will be under massive scrutiny. The slow pace of its progress reflects a rather lethargic attitude towards such a noble idea.
ALSO READ: Centre Raises Concerns As 88% Homeless In India Yet To Avail PMAY