Magnet Networks Optimistic About Smart Housing Market In India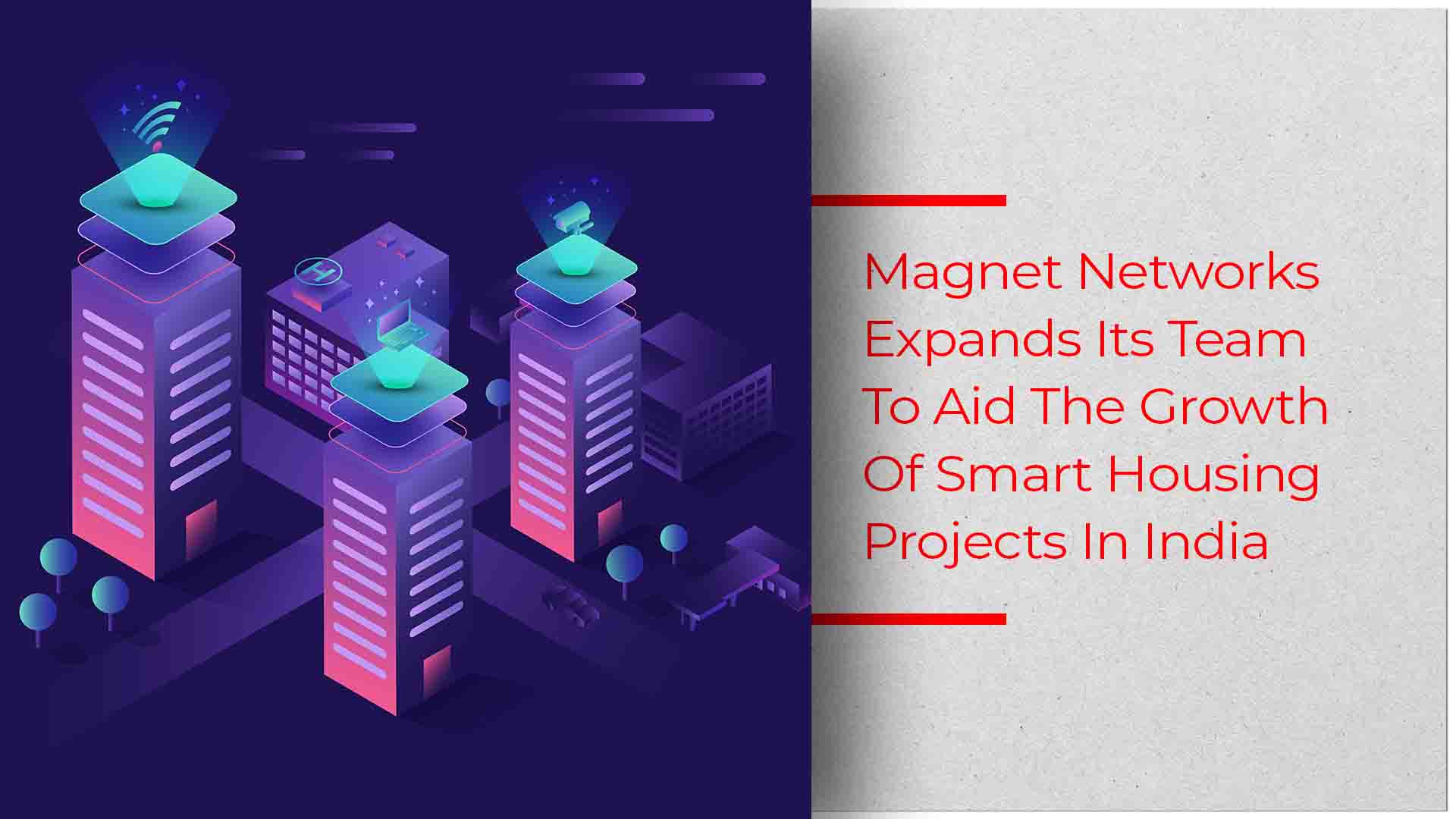 With smart housing projects gaining momentum in India, Magnet Networks expands its team to meet requirements and establish IT connected infrastructure
Irish telecom solutions provider Magnet Networks sees huge potential in the growth of smart housing projects in India. The firm is geared to expand its team to meet the increasing demand for smart housing projects. Smart buildings are designed to manage power, water, security and other requirements efficiently. Magnet Networks install multiple sensors and build a network inside buildings to meet the various requirements.
Mark Kellett, Group Chief Executive Officer of Magnet Networks, said that they are currently involved in 44 smart buildings and housing projects. Out of these, Magnet Networks is working in detail on 5 projects. These projects are worth USD 200-250 million. The firm is going to expand its team to 100 staff by the next 2-3 years. Kellet said that smart buildings will require telecom networks that can meet the various requirements for the next 15-20 years at least. With the help of smart technology, air quality and water pressure can be monitored and footfalls can be measured with IT connected infrastructure.
The young urban population has a growing inclination towards smart houses and smart housing market of India will flourish in the coming years. According to Kellet, people are not in search of a house but they are looking at a service apartment type of model. There is tremendous demand among the Indian population and property owners need to invest in smart houses to avail energy savings. He observed that the issue of energy savings is a global issue and the problem can be addressed only by smart networks.
Magnet Networks is engaged in various projects that are in the design phase and after the completion of these projects, their net worth will be in billions. The company has already expanded its team in Pune and is recruiting more staff in Dubai and India. For Kellet, it is not about building business for six months. It is about building partnerships, relationships and team in India who will be here in India till the next 15-20 years. The company has already gained a year-on-year growth of 90 per cent in the last three years and is currently in the investment phase in India.
Source: ET Realty
ALSO READ: Rs.800 Crore For Smart Cities Up For Grabs