BMC Collects Property Tax Worth Rs 500 Crore In 26 Days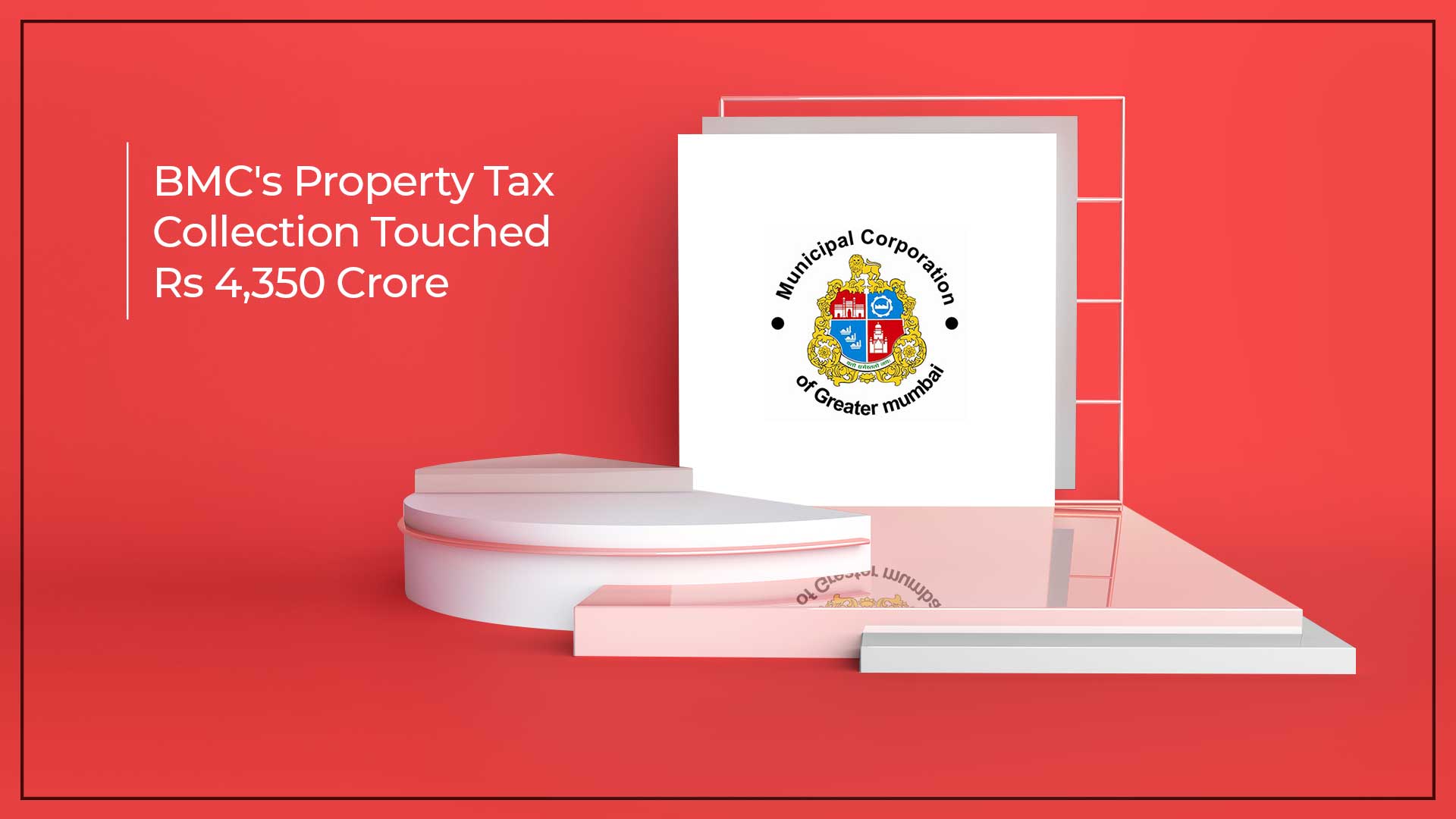 BMC collected a whopping Rs 500 crore as property tax in the last 26 days with total collection extending to Rs 4,350 crore
Rs 500 crore is what the BMC (Brihanmumbai Municipal Corporation) collected as property tax in the past 26 days. The BMC had set an annual target of Rs 5,439 crore and had been forcing citizens to pay their property taxes on time to meet its target. The civic officials said that most citizens pay their taxes in the last month of the financial year. The property tax collection was Rs 3,860 crores till February-end but the collection touched Rs 4,350 crore in just 26 days. An amount of more than Rs 1 crore is still needed to meet the target.
Property tax accounts for the highest portion of BMC revenue. The second biggest source of revenue is the development charges that come from its development plan department. Octroi was the highest source of revenue for BMC until the Goods and Services Tax (GST) was implemented. The BMC had issued attachment notices and disconnected water supplies of 27 properties for not paying the taxes. These properties include industrial premises, builders' offices, private enterprises and commercial buildings.
If the statement of an official is to be believed, BMC will also auction five properties which are yet to pay Rs 14 crore. The civic authority has also sent attachment notices to 13 properties that owe Rs 37 crore to BMC. BMC would disconnect water supply to another 9 properties.
Parel's Crystal Tower owes Rs 1.4 crore of property tax to BMC. Devidas Kshirsagar, assistant civic commissioner (assessment and collection department), said that after attachment of the property, they give the owner/occupier 21 days to pay the property tax. In case the property tax is not paid, they auction it. Meanwhile, the owner cannot sell, gift or transfer the property.
Source: TOI
ALSO READ: BMC To Seal 25 Properties For Non-Payment Of Property Tax