MS Dhoni Approaches Court As Amrapali Group Defaults On Payment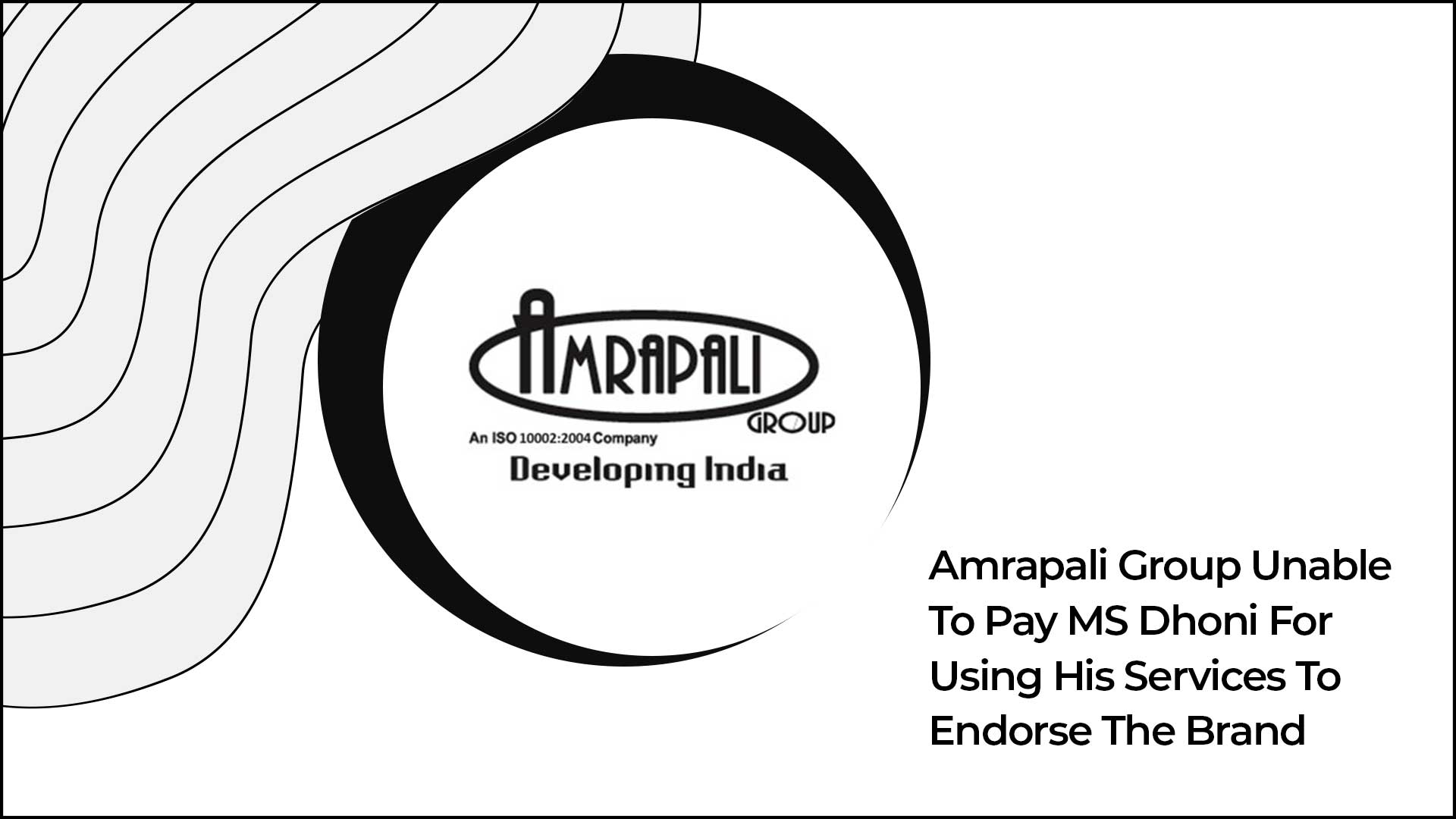 MS Dhoni seeks intervention of Supreme Court as Amrapali Group fails to pay an amount of Rs 38.95 crore after using his services for brand endorsement
Mahendra Singh Dhoni, the former captain of Indian cricket, filed a case against Amrapali Group in the Supreme Court as the group has not paid an amount of Rs 38.95 crore for using his services for branding and marketing activities for six years. Dhoni had signed agreements in the year 2009 giving consent to Amrapali group to project him as the brand ambassador and also use his name in public relations activities. He had been associated with the group till 2016 when homebuyers launched a social media campaign against him for promoting the company. 46,000 homebuyers have already lodged a complaint in the Supreme Court against the group and the apex court has issued orders to attach properties of the group along with that of its associated companies and their directors.
MS Dhoni has pleaded the court to reserve certain land parcels of the group in his name. Dhoni featured in various advertisements of Amrapali Group and promoted various housing projects. But the total amount of Rs 38.95 crore is pending to be paid. Dhoni said that the group owes an amount in excess of Rs 38.95 crore of which Rs 22.53 crore is towards the principal amount and Rs 16.42 crore towards interest calculated at 18% simple interest per annum.
The cricketer has submitted attached copies of his agreement along with the petition as proof of his association with the group. Rhiti Sports, a fully integrated sports marketing and management company that manages cricketers had signed an agreement with the Amrapali Group. Citing the agreement, Dhoni said that it was agreed upon that Rhiti Sports will provide exclusive right to use Dhoni's endorsement in connection with advertisements, marketing and PR activities. all the payments under the agreement would be paid directly to Dhoni only.
Source: ET Realty
ALSO READ: What Went Wrong With Amrapali Builders?