Mumbai 3rd Most Affordable In A List Of Global Realty Top Cities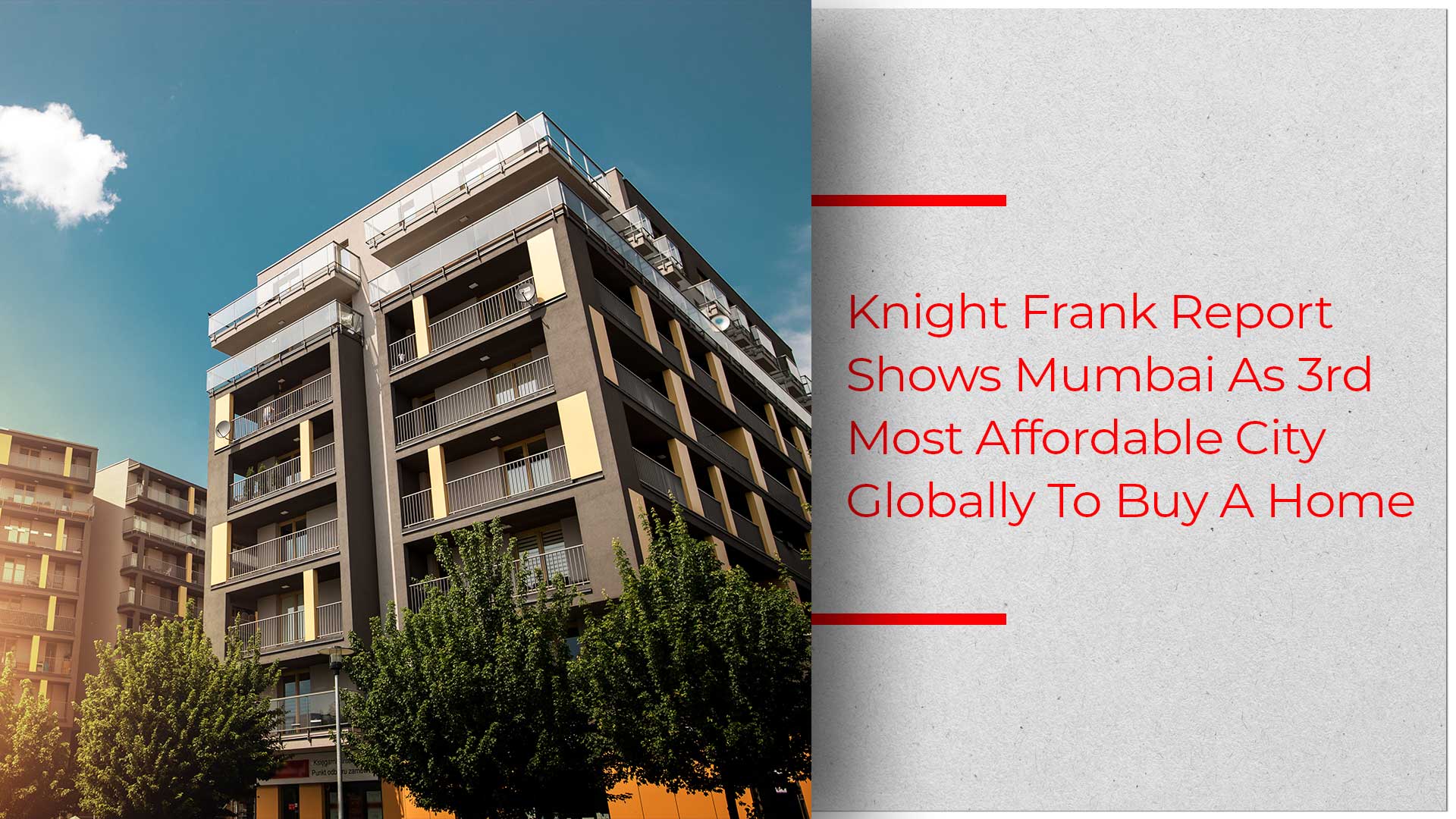 According to a report by Knight Frank, after San Francisco and Moscow, Mumbai is the world's most affordable city to buy a house
In India, Mumbai is the most expensive city to buy a house. However, internationally, in what may come as a surprise to many, the financial capital of India has been ranked third most affordable city to buy a house.
According to a report on urban futures by Knight Frank,  Mumbai has been named as the third most affordable city among its global peers like San Francisco (which bagged the top spot), Moscow (2nd in list) for residential real estate. The reason for this surprising result was that Mumbai has seen a rise in its annual household income which increased by 20.4 percent between 2014-2018 but residential real estate costs increased by only 8 percent. This rise in income of the earning class of people led to this result.  
Another point in favour of Mumbai's homes becoming more "affordable" is the decreasing carpet area. Mumbai was always infamous for having tiny houses and now, data show that sizes of recently launched residences have been cut down by a massive 25 percent. There has also been no significant shake up in the prices of houses in the city. In fact, since 2017, almost all projects were launched and marketed as affordable houses with a price tag of not more than Rs 75 lakh.
Shishir Baijal, Chairman and Managing Director, Knight Frank India confirmed the news. "Despite having India's most expensive real estate in comparison to its global peers, Mumbai remains more affordable," Shishir stated.  
In must be noteworthy here that affordable housing has become popular thanks to government initiatives such as the credit-linked subsidy scheme (CLSS) and Pradhan Mantri Awas Yojana (PMAY). The GST Council's cutdown of GST on residential projects has also brought in a wave of enthusiasm and happiness amongst homebuyers and developers.
According to Shishir, the GST slash will help homebuyers to buy homes at cheaper rates.  
Other affordable cities across the globe are:
4) Los Angeles
5) Singapore
6) Auckland
7) Kuala Lumpur
8) Dublin
9) Bangkok
10) Vancouver
Source: Economic Times
ALSO READ: An Affordable House Is The Best Way To A Bigger And Better House