5 Things You Can Incorporate For A Wabi-Sabi Interior Décor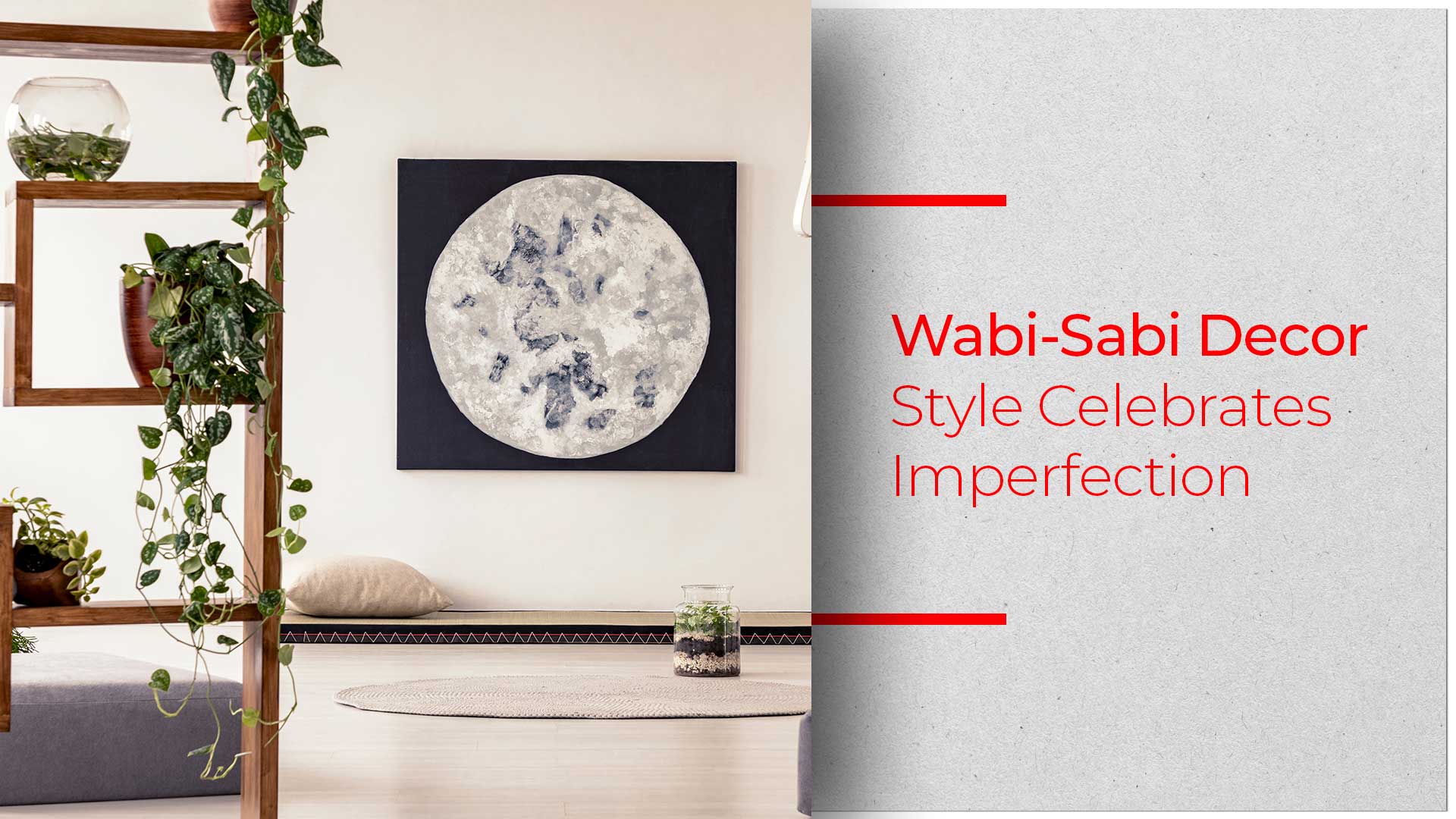 Wabi-Sabi is a Japanese-inspired décor style that appreciates imperfection and minimalism while focussing on a decluttered lifestyle
Wabi-Sabi is a unique décor style that celebrates imperfection. This interior décor style is all about minimalism and beauty. The main highlight of this interior décor style is that it combines nostalgic value, beauty, and utility. Wabi-Sabi is not about attaining perfection. Rather, it is about appreciating the natural cycle of growth and decay. This style is a Japanese-inspired trend and has been around since the 15th century. Wabi means living with simplicity and humility while being one with nature. Sabi means accepting the lifecycle of anything as it is, with all its flaws and imperfections.
Here is a list of a few things that you can incorporate to adopt Wabi-Sabi décor:
1. Handmade Products
Once you decide to choose Wabi-Sabi for your home décor, make sure that you go for handmade items made from wood, clay or ceramic. The next time you go shopping, try buying simple and authentic articles made from wood and other natural substances. The whole idea behind Wabi-Sabi is to nurture a deep connection with nature. Don't worry about the aesthetics, as handmade items will add more beauty and sheen to your home.
2. Accepting Imperfections
We are so much lost in attaining perfection that we hardly admire the imperfections. For all those who hate being obsessed with perfection, Wabi-Sabi gives you a fair chance to be comfortable with imperfections. If you have an old piece of furniture, don't immediately go about replacing it with a new one. If you feel like bringing home something that is dear to your heart, go for it without a second thought. Even if it is not an ideal choice aesthetically, it is totally fine, thanks to Wabi-Sabi!
3. Incorporate The Locals
Don't hesitate to display things that you have made with your own hands. Reserve a place in your home for any piece of art carefully crafted by you. Wabi-Sabi décor style embraces art and design that adds a touch of authenticity to your home.
4. Minimalism
Minimalistic designs are classy and elegant. Simplicity is the key in Wabi-sabi style. This interior décor focusses on a decluttered lifestyle and encourages people to accept simplicity. A minimalistic interior design brings positive vibes and makes sure that the space inside your home is utilized while leaving enough breathing space.
5. Bring The Outdoors Inside
Usually, we keep potted plants outside our home. But there is no harm in placing these plants in one of the cosy corners of our home. Being surrounded by plants and flowers reminds us of the nature and instill a sense of responsibility to protect, preserve and admire the wonders of Mother nature.
ALSO READ: Top 10 Interior Design Ideas for Modern Indian Homes