Indian Real Estate Banks On Technology For Better Results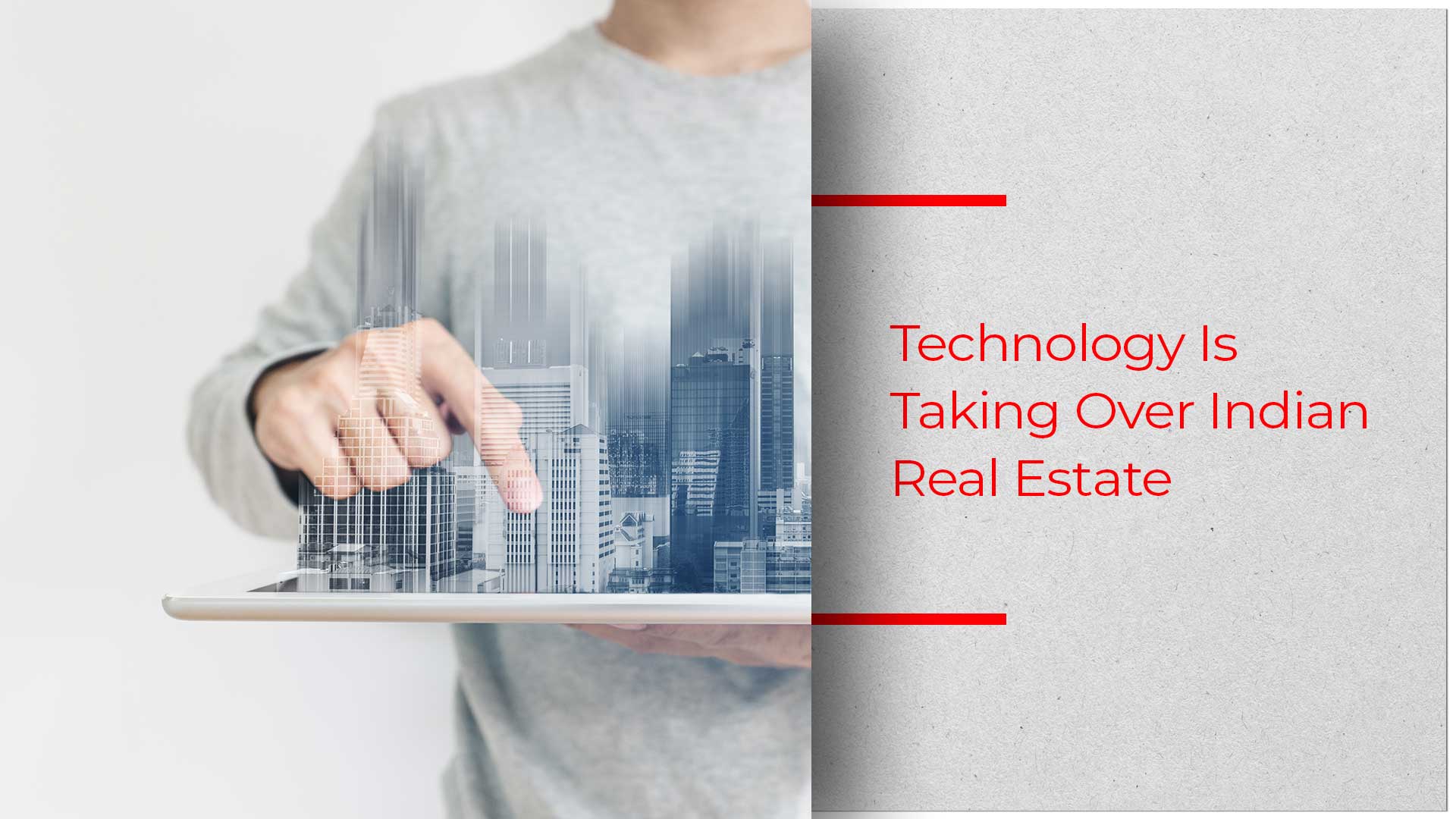 Considering the pace at which proptech startups are emerging, Indian real estate will soon overcome snags, project delays and overrun costs along with achieving environmental sustainability
Indian real estate has been undergoing a massive transformation since the past few years. Government regulations like Real Estate Regulatory Authority (RERA), Goods and Services Tax (GST) have brought transparency in the industry. Owing to this, the industry changed for better and developers became cautious whereas buyers gained confidence in the redressal system implemented by RERA.
But the most important change that transformed and disrupted Indian real estate industry is technology. With the mushrooming of Proptech startups, the entire process of buying, selling, dealing with real estate agents and channel partners have been redefined. Buyers are spoilt with choices and developers are going an extra mile to prove their credibility. The most interesting fact is that developers are shaking off their traditional habits and are ready to incorporate technology with the aim of saving time, money and efforts.
From detecting snags at an early stage to developing applications for homebuyers, developers and promoters have made effective use of technology. Want to visit a property site? Virtual tour of the property is the answer. Buyers no longer have to worry about site visits. Virtual Reality, popularly known as VR, enables buyers to experience avenues and spaces without having to actually visit the place. If you are thinking that it is just the residential sector that is benefiting out of technological development, then you are wrong. With the emergence of coworking spaces, startups have invested their money in analysing how tenants feel and experience in a particular coworking space. As much data is collected to determine what increases the productivity of employees and what needs to be incorporated within a coworking space to create a better ambience.
Govind Rai, Director Strategy of RealtyX said, "Proptech is one of the most sought after sectors within the real estate in the next 5 to 10 years. From the construction of homes to maintenance post sales, technology is taking over each and every phase of home buying and selling. The market is opening up to numerous startups and transactions backed by blockchain will happen at a wide scale in the future. Previously, the sector was largely unorganized. But after GST and RERA, the sector has undergone positive changes. Developers have realised the importance of efficient planning and are keeping a tab on the pace of construction. There are huge possibilities for proptech taking over the sector in terms of growth. We are happy to be one of the frontrunners in Proptech segment. Going forward in the next 5 to 10 years, proptech startups will grow to unimaginable heights. IoT, AI, AR and VR would dominate the sector and big data will prove crucial in studying consumer behaviour and implementing decisions."
Artificial Intelligence, Internet of Things, Blockchain, Augmented Reality are still in its developing stage as far as the real estate industry is concerned. But the changes that they have brought till now cannot be overlooked.  The number of green buildings is also increasing, thanks to technology. Furthermore, the Prime Minister of India has declared April 2019 to March 2020 as the 'Construction Technology Year'.
When asked about how Indian real estate industry is viewing and implementing PropTech in today's times, Sachin Mehra, founder of DaeBuild CRM said, "Considering the size of Indian Real Estate, PropTech is still at a nascent stage but the pace is catching up. It is heartening to witness a time where even small and medium builders are opening up to embrace technology, specifically to elevate the life cycle of the consumer experience. Today, builders even in micro markets have come to a realization that technology can play a pivotal role in transforming the way we engage with our customers and stay competitive. At DaeBuild CRM, we are seeing a great surge of demand by builders for end-to-end sales automation and in implementing technologies to engage with the property buyer in real time on a centralized web and mobile platform thus building an enriching and transparent relationships."
Anjalika M Jhangiani, Head Marketing – One Mahalaxmi, said that "Proptech is an abbreviation of any technology used for the real estate segment. Proptech is no longer a niche market in the Indian real estate sector since it has become noticeable. We needed a base to develop three-fold and this seems the perfect platform. It is being implemented as a one-stop solution by the industry leaders to maximize profits and for effective cost saving. Gathering data to process big analytical data, to add further value to AI, have been viewed as the pros of Proptech, invasion of privacy, tampering of security, however, is being seen as a concern with the increasing use of Proptech."
Aditya Kedia, Managing Director, Transcon Developers is of the view that the Indian realty sector which was unorganized and ambiguous has seen a huge revamp.  He said, "It has evolved into a transparent organised sector and that is purely because of embracing newer technology. While initially, it started with using bits and pieces of technology here and there, today with policies like GST, RERA implemented, technology necessarily had to become the soul of the segment and there it is today, realty's lifeline. Tech companies in the real estate and construction segment known as proptech are on a rise. The proptech scenario is prevailed by online brokerage partners who deal in both residential and commercial. Not only this, developers are making effective use of technology that aid in smart building solutions like virtual realty and augmented reality. The use of these will help scale projects even while focusing on the tiniest of the details. This will, in turn, encourage the markets to surge. According to JLL's report, India is one of the fastest accepting markets of proptech across the Asia Pacific region. During the last so many years of tough times in the Indian realty sector,  it was inevitable to keep a tab on costs and thus it was necessary for end-to-end management software to be installed.
He added, "Most developers run businesses effectively today thanks to the ERP and CRM suites. Finally, the segment has come a long way in managing itself- market study, conceiving the property and overall management is all done only because of the presence of effective technology."
ALSO READ: Six Global PropTech Trends To Look Forward To In 2019