Builders Given Deadline Till May 10 To Choose GST Rates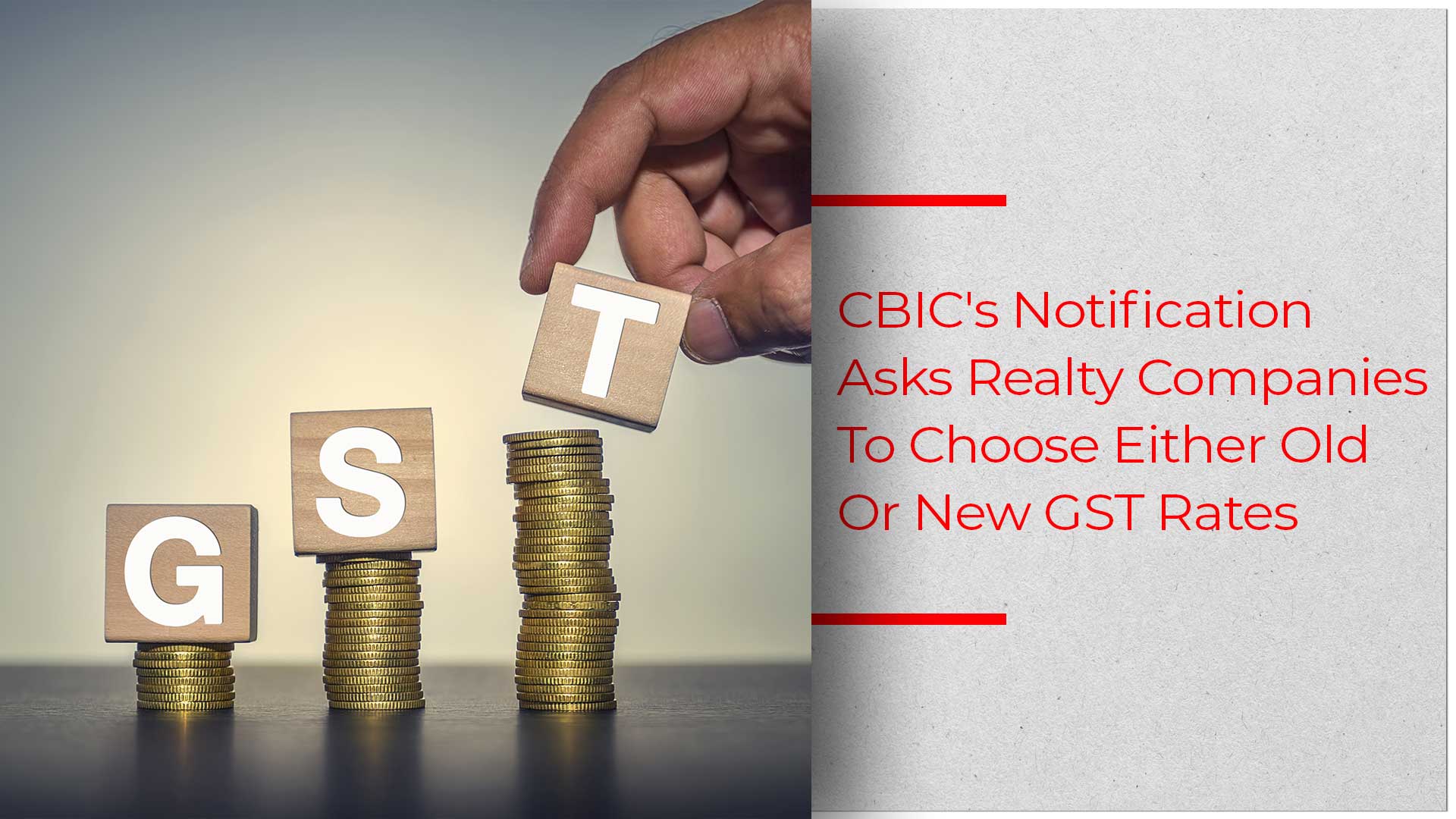 Real estate companies will have to inform their respective jurisdictional officers by May 10 whether they are opting for old GST rates or the revised tax slab
Recently, The GST (Goods and Services Tax) Council had cut down GST rates to 5 percent and 1 percent for residential and affordable homes respectively. Builders were given an option to either choose for the previous
GST rates of 12 percent and 8 percent with input tax credit (ITC) benefits or the revised rates but without the benefit of adjusting the credit on inputs used during construction. The revised rates have begun to be exercised from April 1. Now, the Central Board of Indirect Taxes and Customs (CBIC) has come up with a deadline for the real estate companies to do the same. They have until 10 May to do the needful. If they do not opt for any one of the two, they will automatically fall under the revised GST rates.
The CBIC's statement reads, "Provided that in case of ongoing project, the registered person shall exercise one time option to pay central tax on construction of apartments in a project at the rates as specified by the 10th of May, 2019."
The CBIC also came up with another order in which it requested the real estate companies who will opt for the revised rates to prepare their books of accounts with regard to ITC. These companies will also have to repay in 24 installments any overused credit they have to the government.  
Partner of Chartered Accountants firm AMRG & Associates Rajat Mohan stated that those real estate companies who will choose the new GST rates will have to recalculate eligible tax credit since the inception of GST. This calculation will cover the proportion of residential to commercial carpet area, sold to unsold units and invoiced amount and amount which is not invoiced.
Rajat further added that since the number of unsold inventories are of a large number, a huge tax bill awaits the builders especially in the case when work on the project is almost finished. "This will have a high tax risk on real estate sector and many may experience worst cash flow position since inception of GST," Rajat stated.
The builders will now also have to keep a project wise account of inward supplies from registered and unregistered suppliers as per the order of CBIC.
Source: Business Standard
ALSO READ: GST Council Gives Tax Payment Options To Residential Developers