Supreme Court Brings Huge Respite For Hassled Homebuyer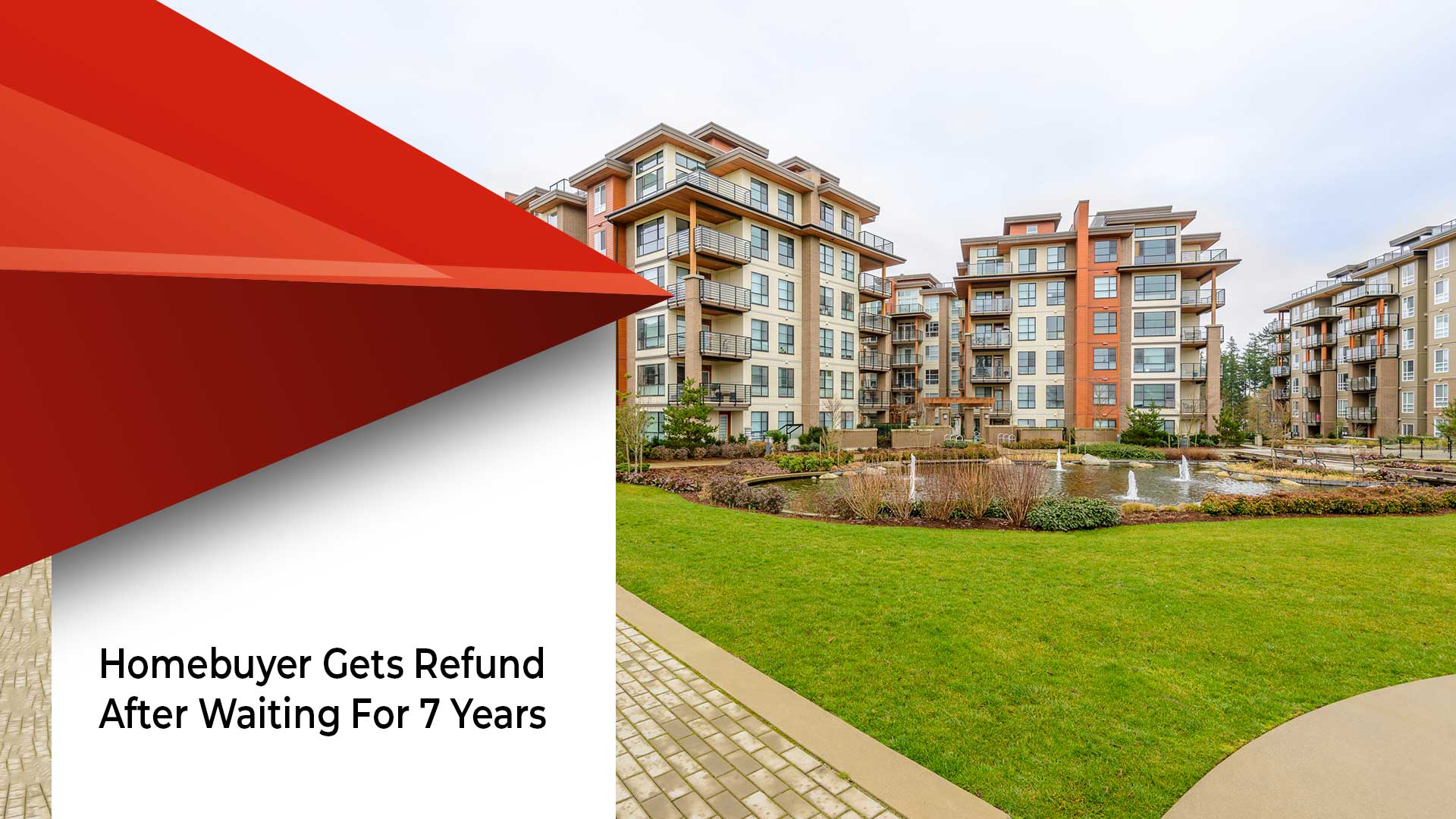 The Supreme Court has upheld orders of the State Consumer Commission and National Commission to refund payment with interest to a homebuyer who was not given possession of his home for more than seven years
In 2006, Devasis Rudra booked a house with Kolkata West International City Pvt Ltd for Rs 39.29. According to the agreement, he would be granted possession of it  till December 31, 2008 with an extended timeframe of six months should the project not get completed on time. However, the homebuyer was left waiting endlessly as the years went by and he did not get possession. The Supreme Court in a landmark judgement agreed with the orders of the State Consumer Commission (SCC) and the National Commission (NC) to refund payment with interest to Devasis because of a seven year plus delay he had to face. The apex court stated that it is unacceptable for a homebuyer to wait indefinitely for possession of his own house.
Back in 2011, having had enough of the builder's delay, Rudra had filed a complaint before the SCC. He requested either the possession of the house or a refund of the amount he had paid with 12 percent annual interest. In addition he also wanted Rs 20 lakh as reimbursement. The SCC ordered that the buyer got a refund with interest at 12 percent plus a compensation of Rs 5 lakh. However, the builder approached the National Commission Disputes Redressal Commission (NCDRC) to challenge the verdict. The NCDRC upheld the state commission's order but slashed the compensation amount to Rs 2 lakh.
A bench consisting Justice D Y Chandrachud and Justice Hemant Mehta stated, "A buyer can be expected to wait for possession for a reasonable period. A period of seven years is beyond what is reasonable. Hence, it would have been manifestly unfair to nonsuit the buyer merely on the basis of the first prayer in the relief sought before the state consumer disputes redressal commission."
The verdict, which was passed on March 25, further ordered compensation be given to the buyer. "Even in 2011, when the buyer filed a complaint, he was ready and willing to accept possession. It would be unreasonable to construe the contract between the parties as requiring the buyer to wait indefinitely for possession," the Supreme Court verdict read.
However, some regulators, while taking part in RERA (Real Estate Regulatory Authority) workshops organised by the housing ministry, declared that they were not in favour of granting a refund in certain cases. They feel that this leads to the project not getting completed at all. They even hope that the government puts a halt to home buyers going to consumer forums because these bodies mostly pass a refund order without thinking of the long-term effect it will have on the project's progress.
On the other hand, many homebuyers are rejoicing over the Supreme Court's verdict.
Source: TOI
ALSO READ: Homebuyers Raise Funds To Help Completion Of Stuck Projects