Blackstone Buys Stake In BKC Tower For Rs 2,500 Crore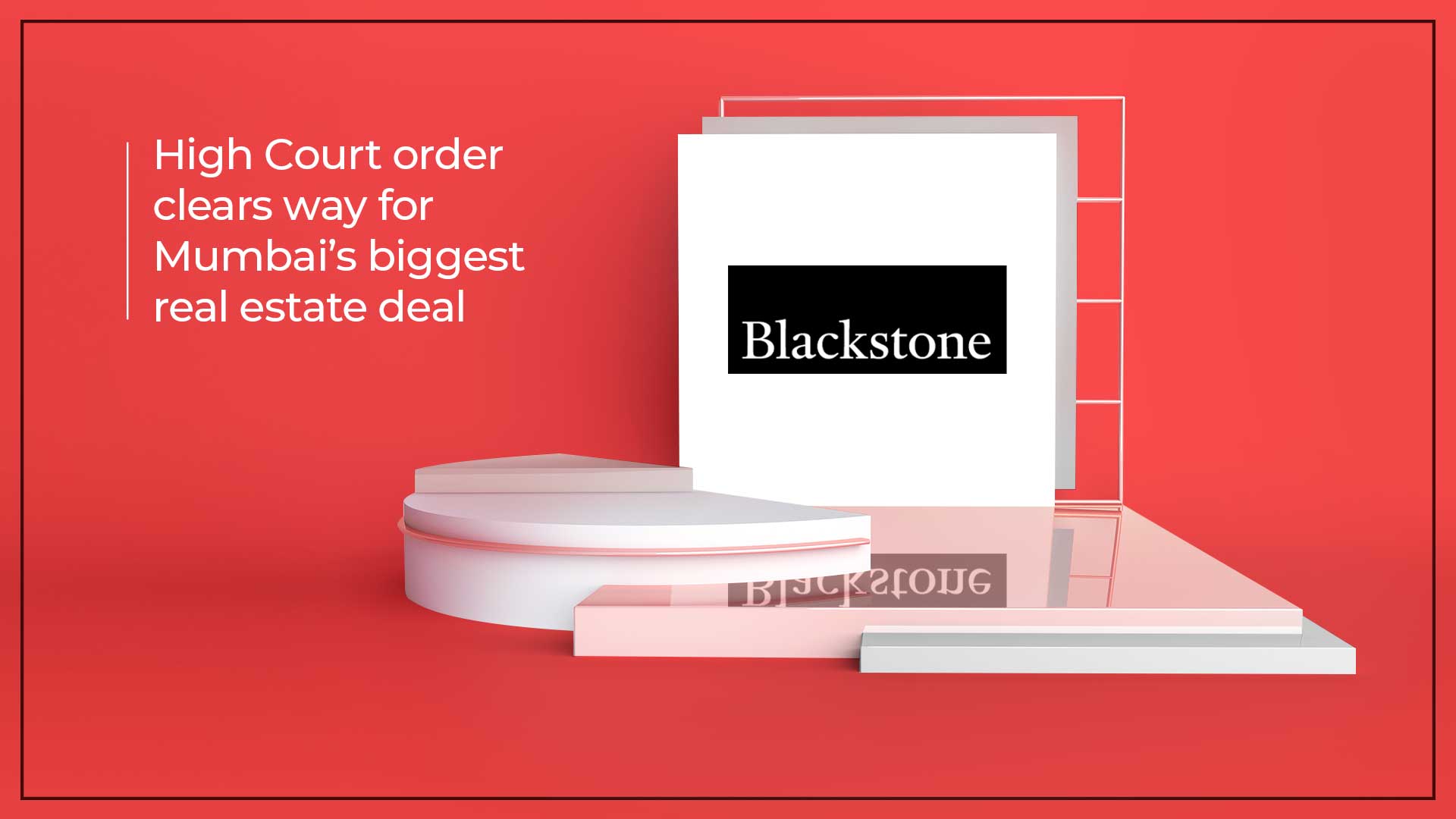 Blackstone is successful in buying 60 percent stake in Wing A of One BKC after an order passed by the Bombay High Court was in favour of the seller Radius Developers against its dispute with MMRDA
After a few hiccups, a Rs 2,500 crore worth deal was signed between Blackstone Group and Radius Developers for Wing A of One BKC. Now, Balckstone will own 60 percent stake in the 18-storey building in what is being termed as the biggest commercial real estate deal in Mumbai till date. On March 27, the Bombay High Court passed an order which cleared the way for the historic deal to take place. Bank of America, Facebook, Amazon, JLL, ICICI Prudential, Cushman & Wakefield, Brookfield, Cisco and Trafigura are some of the prestigious companies who have leased office spaces in the massive 6.5 lakh square feet area.
In the past, the deal was stuck because of discord between Radius and MMRDA. The reason was that MMRDA, which controls all lands in BKC, wanted Radius to shell out capital for additional construction rights. The HC issued an order to the MMRDA to grant an NOC and part occupation certificate to the building within seven days of the builder making the payment.
Radius is going to clear the Rs1,700-crore loan it took from Indiabulls Housing Finance two years ago. It will pay Rs 541 crore to MMRDA for the extra FSI it had bought. According to sources in the know, a memorandum of understanding (MoU) is already signed between both parties but the deal was unable to get registered because of the court case. One BKC comprises of three wings and has a gigantic area of approximately 1.5 million square feet of space.
A couple of years ago, the MD of Radius Sanjay Chhabria had acquired the premium 2.5-acre One BKC property as part of a deal regarding division of assets with Wadhwa Group. Back then Rs 984 crore was to be paid to MMRDA for the additional FSI over five years. There was a delay in the payment of the premium by Radius and MMRDA calculated the remaining amount to be paid was Rs 782 crore. Radius then questioned MMRDA and revealed that merely Rs 541 crore of the total amount was pending. The HC bench of justices Ranjit More and Bharati Dangre agreed with the builder and Radius emerged victorious.
Other big commercial realty deals in Mumbai:
In January 2006, Reliance bid a record-breaking Rs 1,104 crore for an 18-acre plot in BKC, where it is currently building its convention centre.
In 2015, Abbott India had bought a gigantic space measuring from Godrej Properties for Rs 1,479 crore. The 4.35 lakh square feet property is located at Godrej BKC within the BKC enclave.
Source: TOI
ALSO READ: Blackstone Group Replaces Shapoorji Pallonji To Buy BKC Property