Reserve Bank Of India Cuts Repo Rate For The Second Time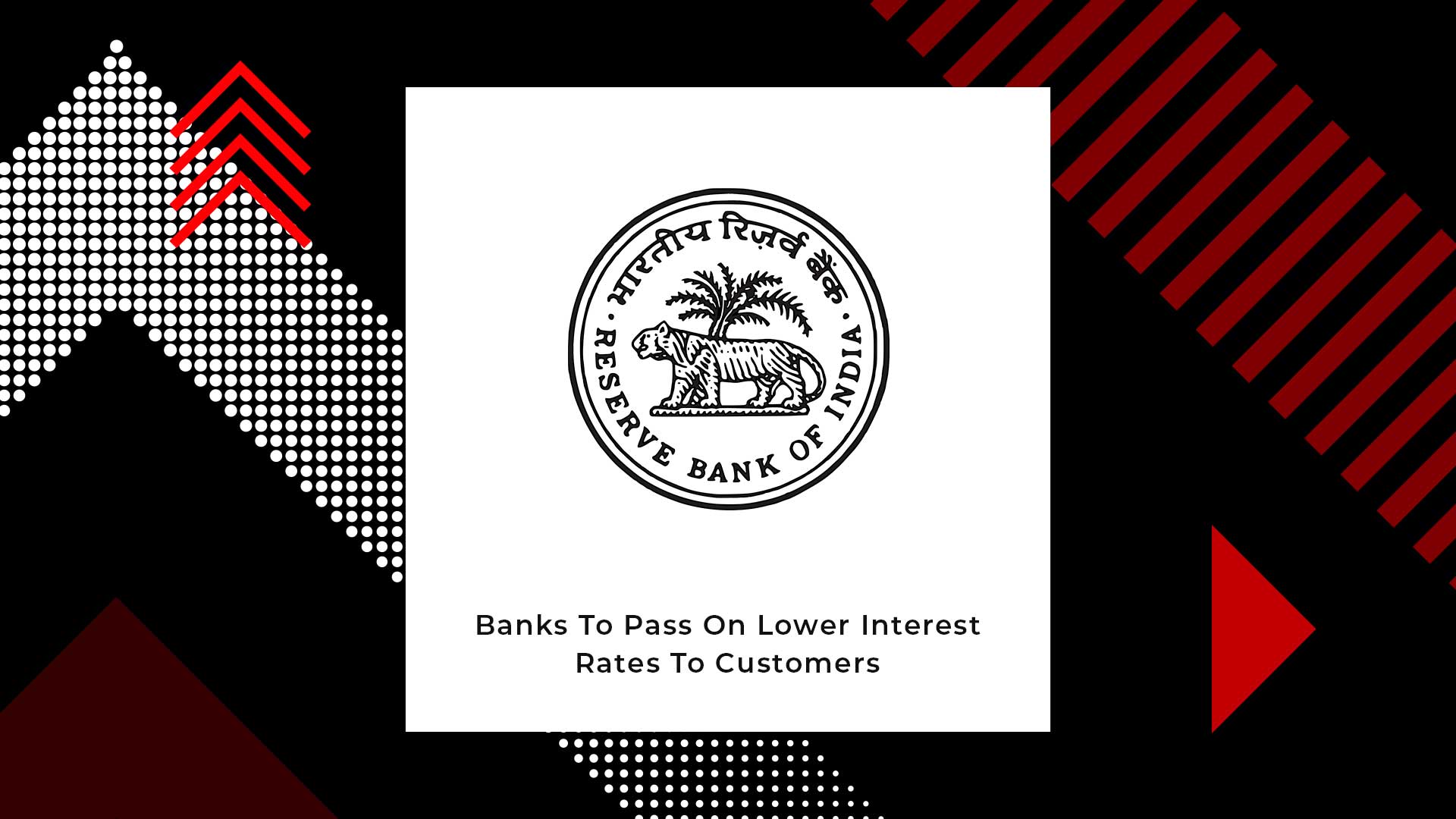 Following the repo rate cut by the Reserve Bank of India for the second time in two months, the housing segment gets the much-needed boost
The Reserve Bank of India had reduced the repo rate by 25 basis points on Thursday. Repo rate is the rate at which the central bank lends short-term money to commercial banks. Finance Minister Arun Jaitley said that commercial banks will pass on the benefits of RBI's (Reserve Bank of India) rate cuts to customers. According to him, commercial banks initially review their Marginal Cost of Funds- based lending rate (MCLR), the floor at which they extend loans, every month. And over a period of time, banks will make sure that the benefits are passed on to the customers. This will certainly give a boost to housing demand.
Jaitley said that banks cannot do an immediate transmission which means that over a period of time banks will certainly transfer the benefits. The RBI governor is going to have a policy of transmission in consultation with banks.
The government is keen to focus on lowering the equated monthly installments (EMI) on home loans and make home buying a more affordable endeavour. Finance Minister Arun Jaitley said that the EMIs on home loans will become cheaper than paying rent for a house. This initiative by the government is definitely a move towards making a common man's dream of owning a home a reality. People will no longer have to spend their money on paying rents. They can safely go for buying a home as loans will become cheaper.
Surendra Hiranandani, Founder and Director of House of Hiranandani, said that the rate cut by the RBI will give a boost to the economy owing to higher consumption and investments. He views this as a positive move which will support growth and infuse liquidity in the system. The real estate sector will benefit immensely and it is up to the banks to pass on the benefits to the common man. The move will certainly help to have access to cheaper credit.
Sarojini Ahuja – VP, Sales & Marketing, Transcon Triumph, told RealtyNXT, "The second consecutive rate cut of the calendar year 2019 by RBI will have a positive impact on the Indian economy. The decision is expected to bring down home loans, solving the liquidity crisis of the banks and other lending bodies. Presuming that the banks will pass on the benefit to the customers, this will lead to lower EMI and higher purchasing power capacity of the home buyers. Declining interest rates along with new reduced GST rates which are effective from April 01, 2019, collectively will encourage the buyers to buy their dream home.
Rohit Gera, Managing Director of Gera Developments Pvt Ltd, said, "This second reduction in the repo rate by the RBI is a welcome move. The push by the government towards "Housing for All" will get a boost as home loans get cheaper. The interest rate reduction as well as GST rate cut has improved affordability for home buyers. We expect that this will tilt those home buyers sitting on the fence in a wait and watch mode towards taking a purchase decision. The fact that rates per square foot have been stagnant to negative has led to a substantial reduction in inflation-adjusted rates. This makes affordability the highest in many years. This will help developers clear unsold inventory and restart the cash flow cycle that has been brought to a halt for a multitude of reasons."
Rohit Poddar, Joint Secretary, NAREDCO West and Managing Director, Poddar Housing and Development Ltd said, "The actual inflation has stayed below than projected since February so there was space for a further cut down in the rates. This is an election year and we can expect transient policies by the authorities due to the ambiguity over the possible policy changes by the newly elected government. This rate cut will affect the buying sentiments in a roundabout way as it is likely to make home loans cheaper. It will be a buoyant Gudipadwa for the sector."
Anuj Puri, Chairman  ANAROCK Property Consultants said, "As hoped for, the RBI has reduced the repo rate by another 25 basis points. Back-to-back repo rate cuts by the RBI are indeed the perfect start to a new financial year, resulting in overall reduction of 50 basis points since February 2019. The repo rate now stands at 6 percent – returning to the same level as in April 2018. This will augur well for the Indian real estate sector and keep the momentum going in the coming year. As it is, the sector already saw an uplift in homebuyer sentiment due to the multiple sops offered by both the Government and the RBI in just the first three months of 2019. These measures have contributed to a 12 percent increase in housing sales in Q1 2019 across the top 7 cities. The RBI has done its part by slashing the repo rates. The onus is now on the banks to concurrently reduce home loan rates further, thereby encouraging more fence-sitters to take purchase decisions and giving another boost to the real estate sector."
ALSO READ: RBI's Repo Rate Cut Won't Reduce EMIs For Home Loans