MahaRERA Fails To Live Up To Its Promise To Protect Homebuyers?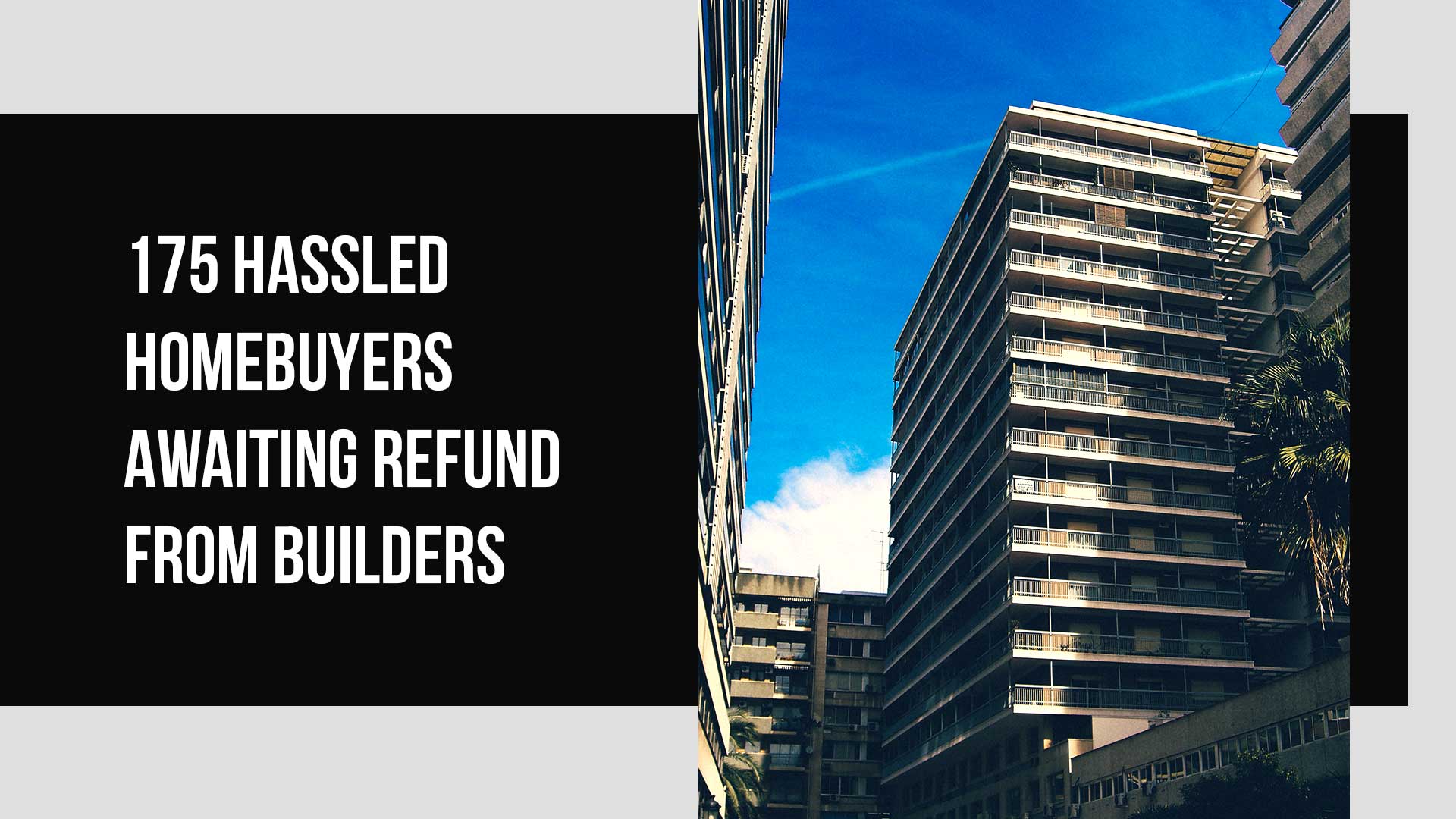 Since the last 23 months, MahaRERA has failed to recover money from charlatan developers as 175 hassled homebuyers still await for a refund
Next month, MahaRERA (Maharashtra Real Estate Regulatory Authority) will complete two years since its inception. It began as a regulatory body which assured protection and justice to hassled homebuyers fed up of dubious builders. Its launch and implementation came with a promise that builders would now complete their projects on time and hassled homebuyers, who see no signs of progress on the work of the homes they bought, would get compensated at the earliest.
Till date there has been zero respite for homebuyers who had approached MahaRERA in hopes to getting a speedy compensation as well as justice. Data collected through MahaRERA's own files shows a rather bleak scenario which is a far cry from what the regulatory body had promised. Since the last 23 months, 176 recovery warrants were issued by MahaRERA against developers, however merely 1 homebuyer from Pune was successful in getting his hard earned money back.  In this rare case too, he was successful only after the collector attached and auctioned the property.
In India's financial capital Mumbai, the wait for homebuyers has been endless. Taking advantage of the red tapism as well as certain loopholes and the overall lethargic attitude of the authorities, developers have been very successful in delaying the compensation or refund they ought to give the buyers. For example, a developer can challenge the recovery warrants, emotionally manipulate the buyers and plead for more time or ask the homebuyers to choose another option from his other projects.  
Commenting on the shambles in which MahaRERA currently is as far as compensating the homebuyers is concerned, MahaRERA chairperson, Gautam Chatterjee had a rather lukewarm response. According to him, 176 warrants is a very small number when one looks at the almost 4,000 cases where MahaRERA has been successful in solving problems.
Gautam further elaborated that out of the 20 lakh projects that were brought to the authority's notice, 13 lakh units were in old projects, and about eight lakh homes had time-overrun problems. "So, a total of 6,500 complaints were filed and 4,000 of these have been redressed," Gautam added.
He feels that homebuyers need to understand that  sections 7 and 8 of RERA are the most important. In the previous week, MahaRERA had issued a notification under sections 7 and 8. It basically gives the power to hassled homebuyers to revoke the registration of a project by forming an association of allottees. It further grants them the authority to collaborate with a resolution panel of experts on a financial blueprint to complete the unfinished projects at the earliest
It remains to be seen how much this new circular under sections 7 and 8 of RERA will help boost the speed of the tedious process. The fact is that things are going on at a snail's pace and ultimately, it is unfortunately the homebuyers who have had to deal with unjust behaviour from both ends. One can only hope that things become a little more streamlined and organised and homebuyers finally get the justice and refunds that they have been waiting for since almost two years.
ALSO READ: MahaRERA Grants Homebuyers Rights To Take Over Delayed Projects