Resale Of Flat Should Ensure Returns On Investment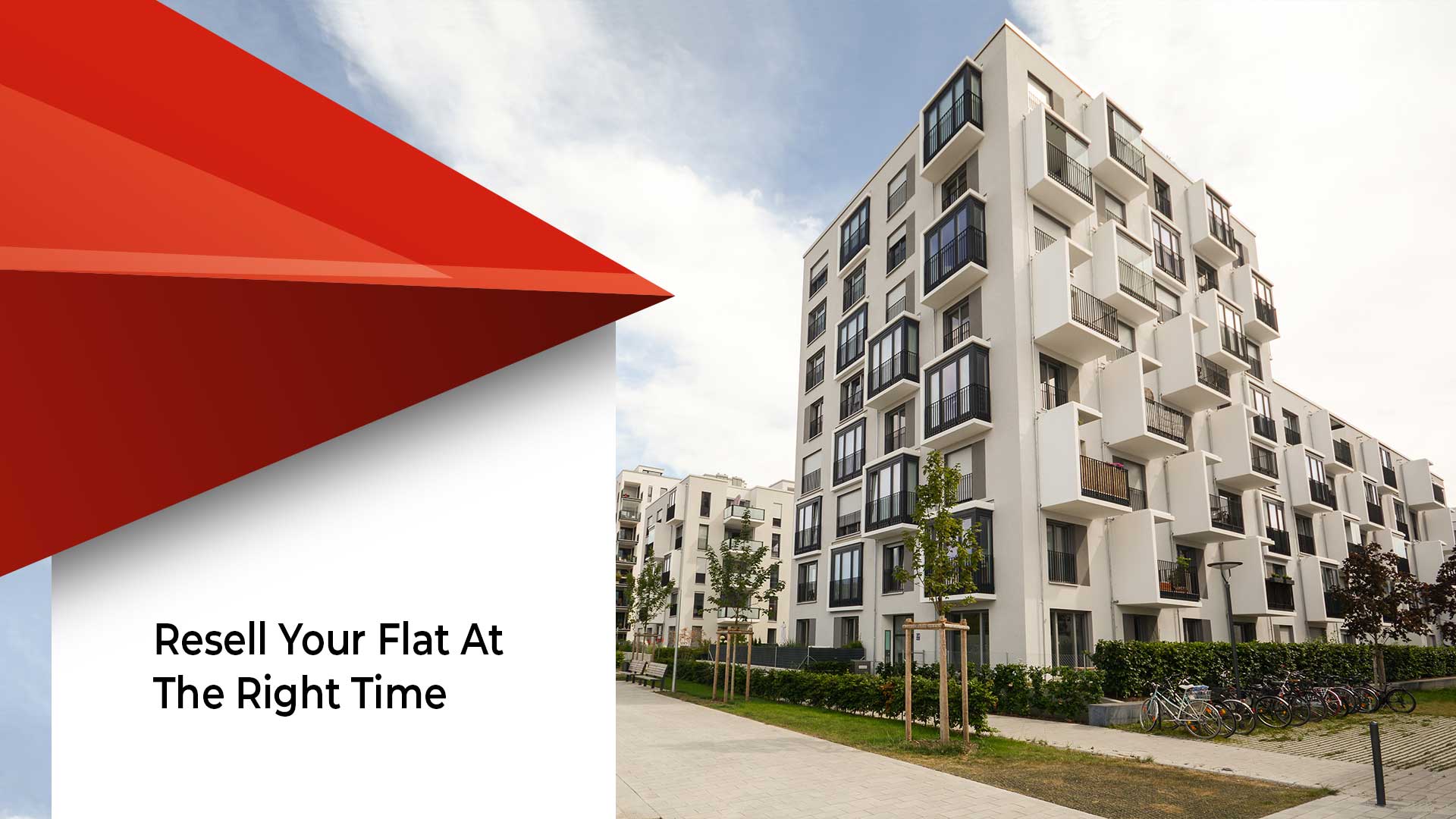 Before going for resale of flat, individuals should determine various factors like location, new supply in the region, returns on investment among others
Before selling off your house, you need to know whether it is the right time to sell. The re-sale market largely depends on the new supply. If there is a limited supply of new offerings, the resale market in that region flourishes. According to Prashant Thakur, Head of Research at Anarock Property Consultants, in a place like Mumbai where availability of land is an issue, there are several pockets where demand is high and new supply is limited.
According to him, due to limited supply in Mumbai, there are high chances that people looking for resale of the flat will get the right price. However, in areas where new supply is significantly high, the seller should wait for the right time.
He observes that in locations like Napean Sea Road, Malabar Hill, Mahalaxmi, Bandra and Juhu, there are hardly any pre-used flats available. The prices in these locations are very high and the price appreciation is also relatively steady. In places like Bandra-Kurla Complex, Andheri, Powai, Santacruz, Vile Parle, Dahisar, Mira Road, parts of Thane and Navi Mumbai, the demand for pre-used flats is high. These areas are witnessing a huge growth in commercial centres, recreational places and infrastructure development. Owing to affordability and connectivity to major business hubs, the appreciation of prices remains steady. People are also on the lookout for affordable flats. These areas are known for their demand for affordable housing. Manju Yagnik, Vice-chairperson of Nahar Group said that affordable housing has been on the agenda of the buyers and these areas contribute majorly to the sales volume of affordable flats.
But prime location is not just the prerequisite to get a higher return while resale. Parth Mehta, Managing Director of Paradigm Realty, said that if anyone is trying to decide to sell the flat, first consider how old it is. The age of the building should not negatively affect the price of the flat. Mehta said that a seller who owned a flat for more than a decade should definitely look at an exit and reinvest in some new project. He also commented that if it has not been more than five years since the purchase, then the returns won't be good enough as prices have remained stagnant for large parts of this period. If the person wants to sell a flat urgently due to reasons like poor maintenance of the building, ineffective housing society, etc., then the person needs to make sure that he gets a return on investment of at least 10 percent to 12 percent for each year the individual has stayed.
Source: HT Estates
ALSO READ: How Policy Interventions Helped The Resale Property Market