Co-Living Industry Has A Promising Future In India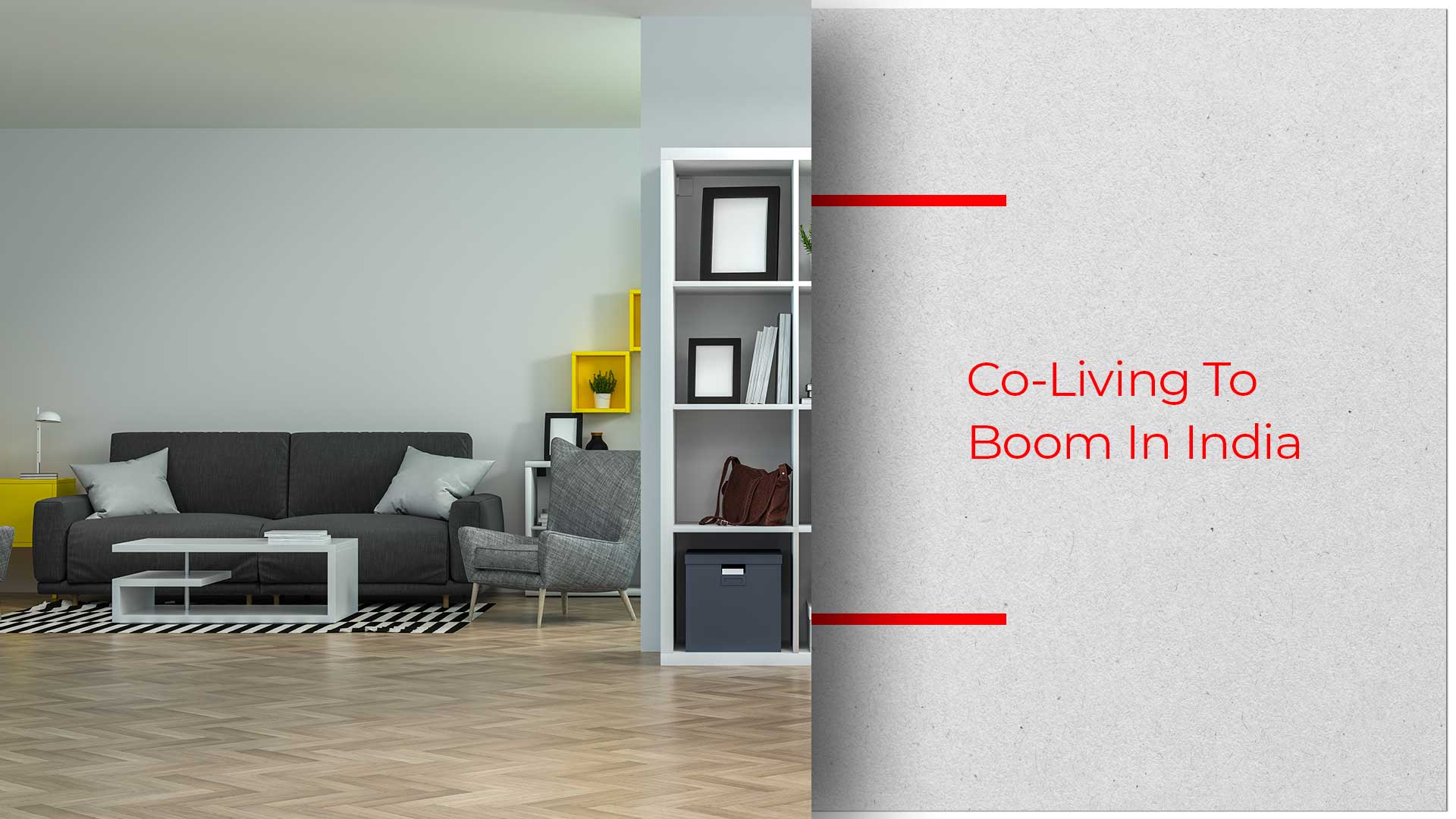 The co-living industry in India will touch $2 billion by 2022 as young urban population is looking for more viable options
The co-living industry is witnessing a boom in India, thanks to the burgeoning urban population. A report of JLL India suggests that India will become the "trailblazer" of co-living in Asia-Pacific owing to the 150 million urban residents expected over the next 15 years.
A group of people living on rent have access to private bedrooms while kitchens and recreational rooms are shared among a group of people in the co-living model. According to the report, startups and developers who wish to enter the co-living industry can take maximum advantage of the younger generations, fast-evolving consumer trends, and the potential scalability of the Indian market.
There are over 35 million tertiary students currently in India. 10 million students are likely to migrate to other cities due to the lack of purpose-built student accommodation (PBSA). Co-living players like Stanza and Placio are focussed on catering to the needs of the student demographic who are unhappy with the current accommodation systems prevailing in the country.
Presently, the number of fresh graduates and early-career professionals in India is also increasing. These individuals neither have a high income nor they are financially stable. Hence, accommodation becomes a major problem especially in metros where prices are far from affordable.  To take the example of Mumbai, people here have the fastest-growing salaries in India. But they still cannot afford a home.
The difference between a traditional residential setup and a co-living model is convenience and community that such models offer. Tenants who have to battle with various issues have a more convenient option. Many landlords impose restrictions on tenants with regards to eating non-vegetarian food and several such constraints which make house-hunting a daunting task for individuals.
The co-living sector in India is pegged at around $120 million. By 2022, the industry is projected to touch $2 billion. Ujjwal Chaudhry, Associate Director at RedSeer Consulting, said that they are seeing a lot of scale coming in this particular sector. According to him, there will be multiple players in the co-living market to satisfy different needs. OYO made its debut in the industry with OYO Living in October 2018. Zolo is targeting 50,000 beds pan-India by the year-end. It currently supplies 16,000 beds across six cities. US-based WeWork is launching WeLive, its serviced-apartment offerings in co-living formats. The launch is expected to be in this year. Institutional investors and venture capital firms like Sequoia (Stanza), Nexus Venture Partners (Zolo) and Goldman Sachs (Nestaway) are also pumping money into the industry.
Source: Quartz
ALSO READ: Co-Living Comes To The Rescue Of Worried Builders