5.6 Lakh Pre-RERA Housing Projects Stuck In Top 7 Cities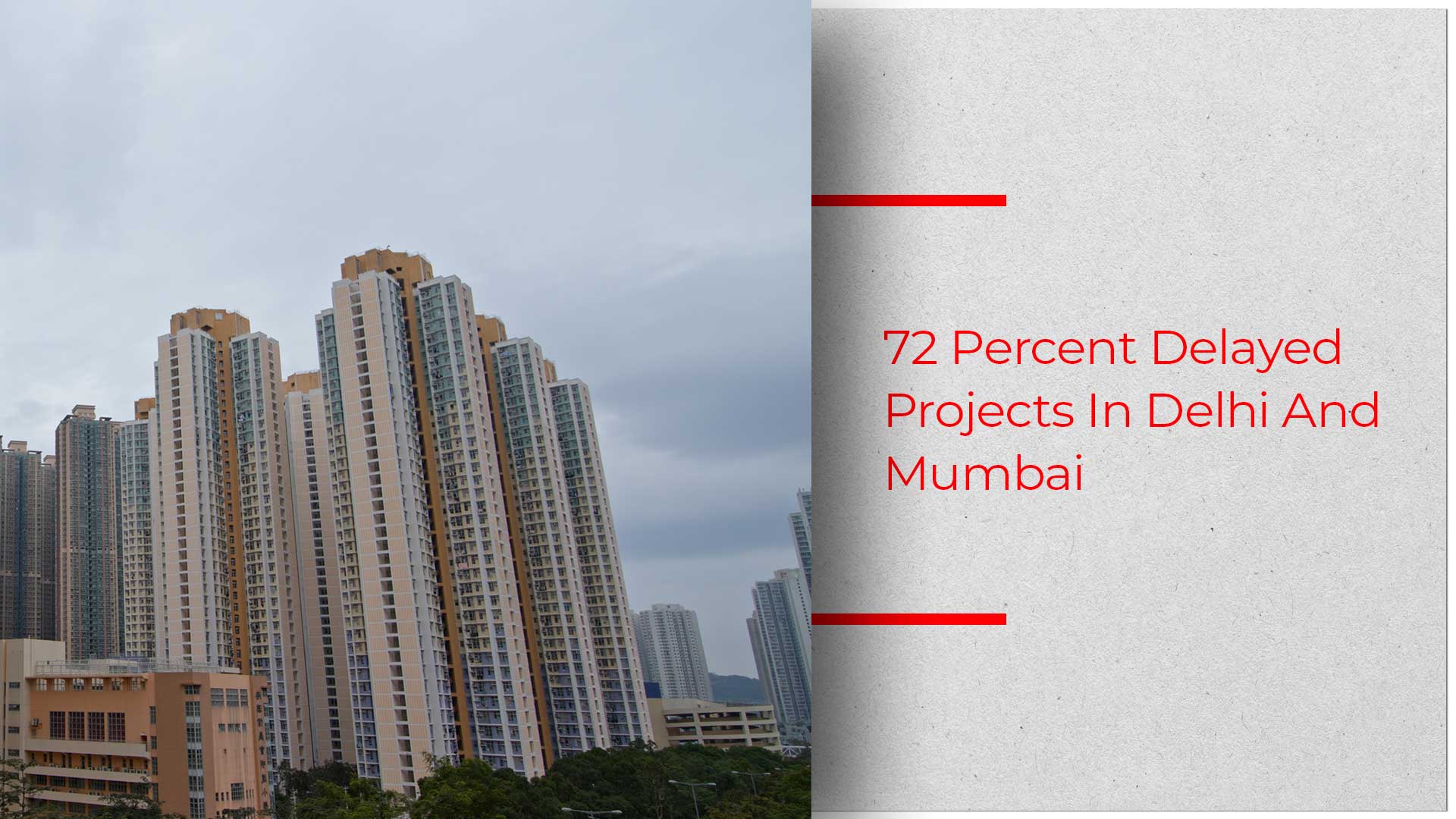 Developers have failed to finish work on pre-RERA projects which has resulted in lakhs of housing units being left incomplete and broken dreams of all the buyers of those homes
It has come to light that approximately 72 percent of delayed residential real estate projects are located in Mumbai Metropolitan Region (MMR) and Delhi-NCR. Real estate experts believe that the reason for this astonishing large number of unfinished projects is that they were all launched in the pre-RERA (Real Estate Regulation and Development Act) era.
Thousands of homebuyers are still struggling to come to terms with the fact that the future of the homes they had booked before the implementation of RERA is uncertain. Experts also stated that the lack of capital is one of the reasons work on these projects has stagnated.
Anuj Puri, Chairman of Anarock Property Consultants confirmed the news. "As per Anarock data, the top 7 cities currently have a total stock of 5.6 lakh delayed housing units worth a whopping Rs 4,51,750 crore. These units were launched either in 2013 or before that. Lakhs of buyers across top cities – particularly MMR and NCR – have been left in limbo, leading to inconceivable mental stress and financial pain," Anuj said.
Anuj further added that out of the top seven Indian cities, NCR and MMR have around 72 percent of the total stuck housing units. These stuck projects cost a mammoth Rs 3,49,010 crore which amounts to around 77 percent of the total value of the projects across India.
The South Indian cities of Bengaluru, Chennai and Hyderabad seem to have fared reasonably better as the trio has only 10 percent of the total housing units which amount to Rs 41,770 crore. Experts believe that because South Indian cities function mostly due to service-class end-users, developers cannot afford to act in a dubious manner.
Anuj added that out of India's two biggest IT hubs,  Bengaluru has less than half of the total number of stuck projects than Pune. "Chennai has the least project delays during this period, with around 8,650 units worth INR 5,620 Crore," Anuj said.
According to Rakesh Yadav, CMD of Antriksh India Group, quite a few developers do not have a professional attitude. Buyers have stopped paying such builders as they have realised that no amount of money is going to result in the completion of the project. These builders then cry that they do not have the required funds to finish work on the stagnated project. Each project that is stuck results in cost overruns which leads to the escalation of the funding crunch.
Another reason for the projects getting stalled is that builders launched them without waiting for the approvals required for them from civic bodies. "In the pre-RERA era, many builders launched greenfield projects without the requisite approvals in place, resulting in their projects getting stuck," Rakesh added.
Recently, NBCC promised to complete a certain number of stuck projects of Jaypee Infratech. Rakesh is confident that if this initiative is carried out on a vast scale, lakhs of homebuyers will finally be able to own the homes which have currently become a distant dream.
Source: Zeebiz
ALSO READ: MahaRERA Fails To Live Up To Its Promise To Protect Homebuyers?