Max Estates Announces First Commercial Real Estate Project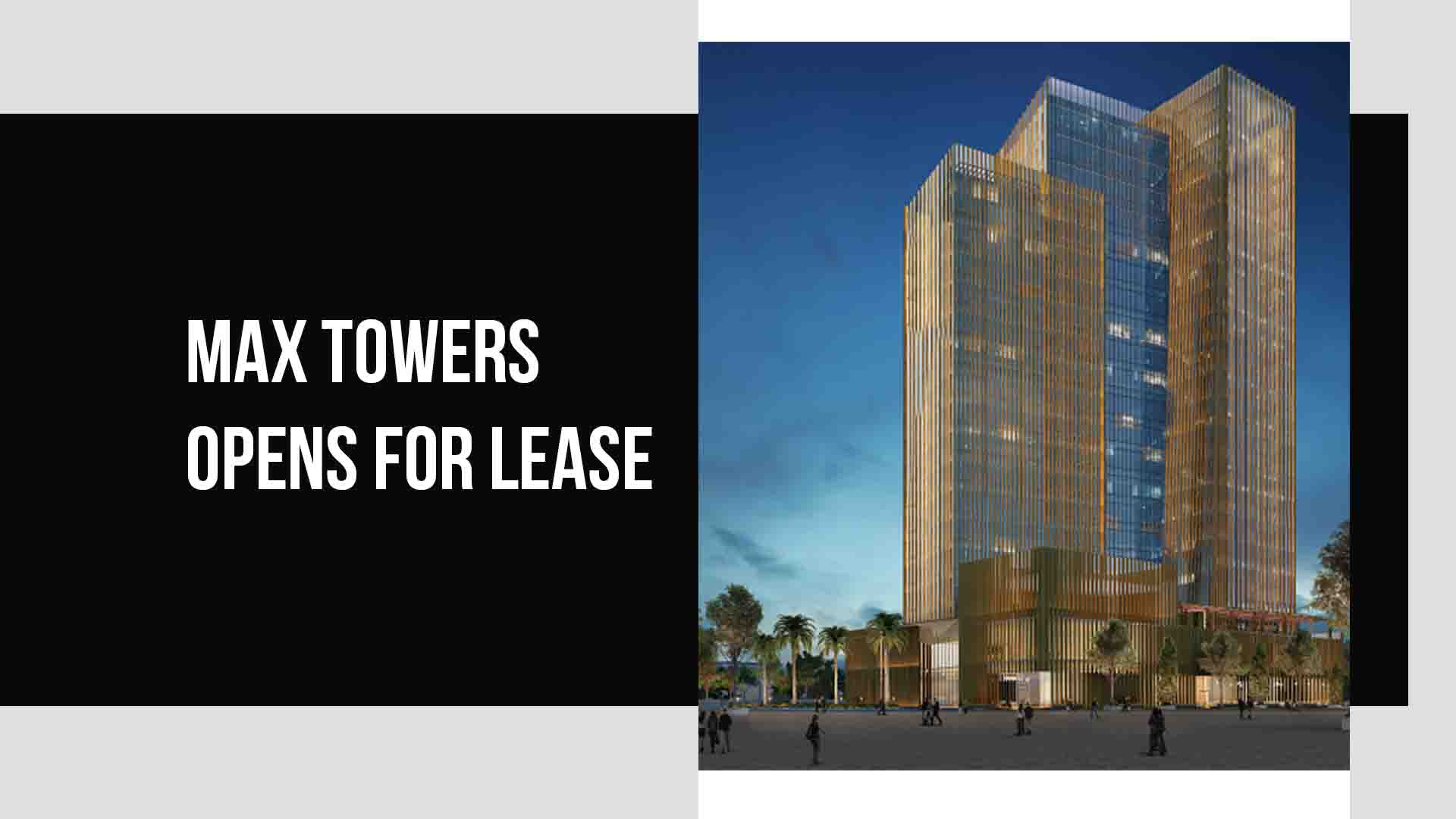 Max Estates ventures into commercial realty with Max Towers
After making a mark in India's residential real estate market, Max Estates has now entered the commercial real estate market. Its maiden venture is Max Towers. The company, which is the realty branch of Max Group, has opened Max Towers for use from April 12. Max Towers is located at the Delhi Noida Directway (DND). Commercial real estate has seen a huge boom in recent times in India.
Max Estates has invested a gigantic amount of approximately Rs 600 crores in Max Towers. The plush office space is spread across an area of more than 5.5 lakh square feet. It is a 23 storey building with 19 floors dedicated to office space and four floors which will have different kinds of amenities. The amenities include an auditorium, a heated swimming pool, state-of-the-art wellness and fitness center, and much more.
Max Estates in a statement stated that while a few Max Group companies will have offices in Max Towers, most of the project will be rented out to other companies.
The maiden tenant of Max Towers is a coworking space provider named Spaces. It is a coworking brand of International Workplace Group and will begin operations in the building at the earliest.
Sahil Vachani, Managing Director, Max Ventures and Industries is pleased in the manner in which the project was executed in record time. "We took a calibrated risk when we chose a stressed asset to mark Max Group's presence as a serious real estate player," Sahil said.

Sahil added that the project took merely two years to complete and is probably the only stressed real estate asset in North India to have witnessed such a speedy revival and completion.
Max Estates was established in 2016. It has delivered prestigious residential projects like 222 Rajpur, a luxury residential villas community in Uttarakhand. Keeping the privacy of its residents in mind, it has only 22 units and comprises of an area of 5 acres.
Source: The Hindu Businessline
ALSO READ: BWT Alliance India's Exclusive Interview: Max Group's Move Into PropTech