Real Estate Agents Want GST Rates To Be Reduced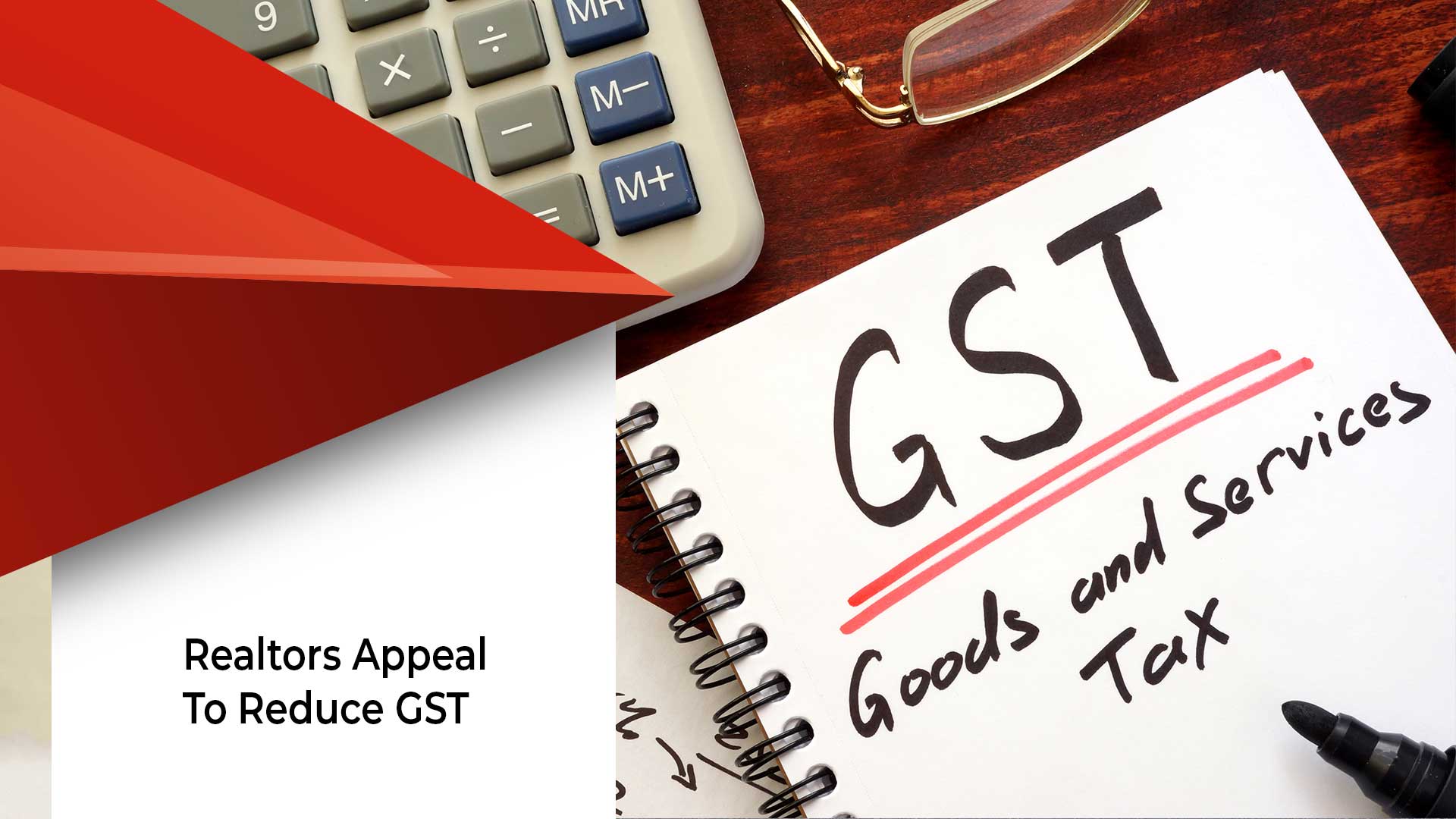 Real Estate Agents appeal for reduction of GST to the housing ministry and 
seek exemption from GST on services provided for affordable housing
Currently, 18 percent goods and services tax (GST) is being imposed on the brokerage that the realtors earn. However, the Association of Certified Realtors of India (ACRI) has appealed to the housing ministry to reduce the GST. ACRI President, Ravinder Aggarwal said that they have appealed to the ministry to reduce GST on their services from 18 percent to 5 percent to help them overcome distress and give better job opportunities to their community in coordination with the GST Council.
In another letter to the GST Council, brokers have sought relief from GST on services provided for affordable housing. According to the brokers, they are already having a tough time dealing with the current market situations. On top of that, builders are not paying the GST levied on sales.
Irshad Ahmed, President of National Association of Realtors, said that no builder is ready to pay GST on the brokerage. The channel partners are already squeezed. This is just an additional burden. All the brokers' associations including ACRI and the National Association of Realtors has proposed the removal of 5 percent penalty on brokers. Ravinder Aggarwal said that the delivery of projects is not in their hands. Channel partners are just the marketing arm and are dependent on the information provided by the developers and authorities.
In June 2015, before GST being imposed on realtors, the service tax levied on real estate agents' services increased from 14 percent to 12 percent. The GST rate applicable for all services rendered under the heading 'real estate services' on a fee or commission basis or contract basis and for services by way of renting of residential dwelling for use as residence is exempt from GST. On the other hand, other rental services attract GST at 18 percent.
Source: ET Realty
ALSO READ: Builders Given Deadline Till May 10 To Choose GST Rates